Having lived 10 years in Colombia before my grandfather's passing, I never fully understood his story. I knew that, because of him, a quarter of my blood is of Hungarian descent, but this part of my identity still seemed very distant to me. I decided to research and write about this topic to learn who my grandfather was as a person and the many events that led to my being here today. -AG
After spending Winter holidays at his grandparent's house in Sofia, Bulgaria, Tomás Shuk-Erdos returned to his home in Budapest, Hungary. It was nothing but a shock, for not only had his father married a woman in his absence, but they would all be moving to a new continent.
Story continues below advertisement
Until then, he was just a regular nine-year-old living an untroubled life. A long journey awaited him. Being obstructed from knowing about his beloved mother and finding true love in a foreign land were just a few examples of what his future held.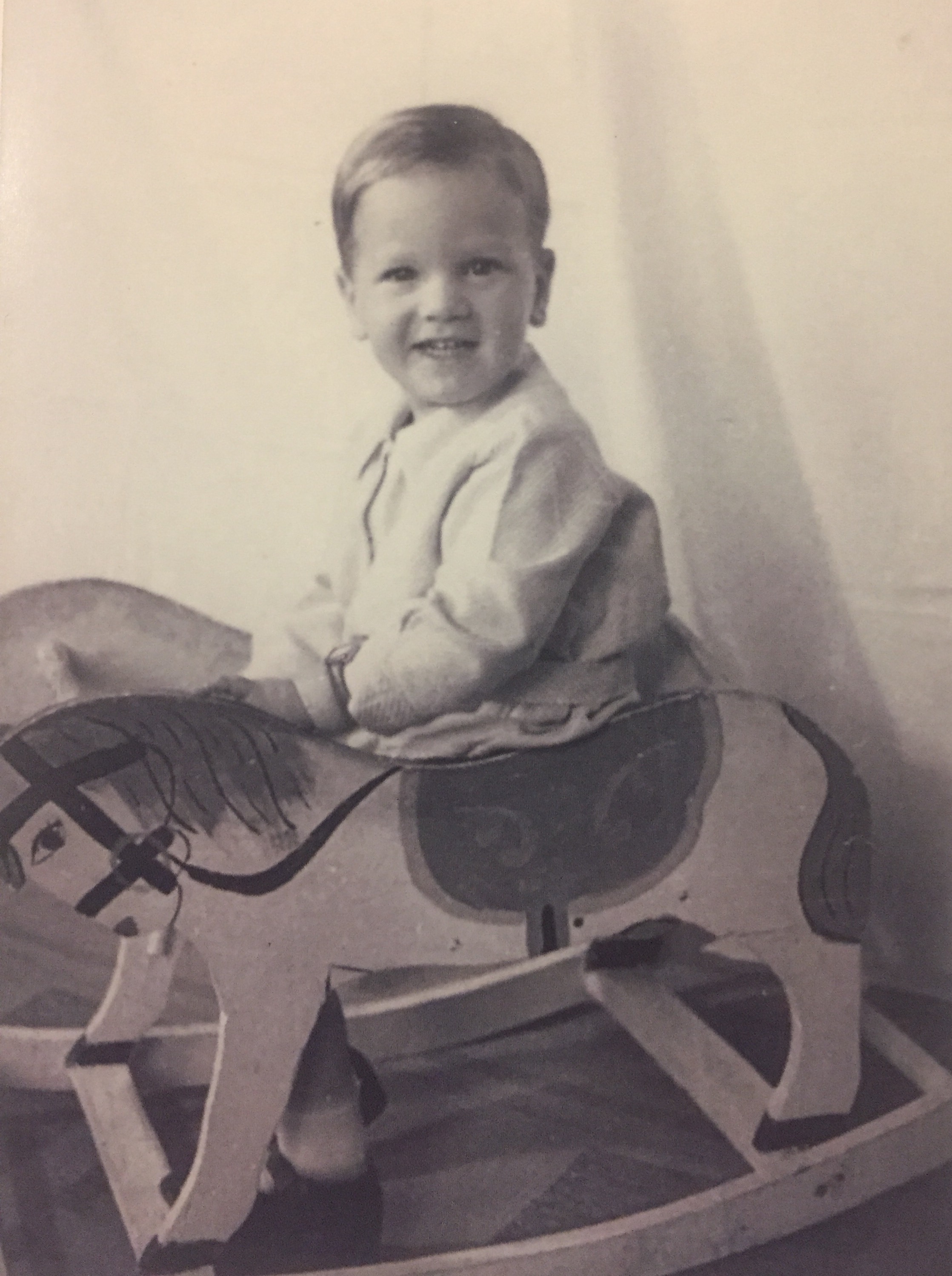 It was January 1941, and Hungary's alliance with Germany in the war against the Soviet Union seemed inevitable. At that time, Esteban Shuk, Tomás' father, was a prominent businessman working for Philips, a Dutch electronics company.
As his firm supplied radios and other products to countries opposing the Axis Powers (Germany, Japan, and Italy), Esteban feared for the safety of himself and his family once the alliance got declared. Due to his high position in the company, Esteban was granted an expatriation to flee the forthcoming war.
He quickly packed his bags and arranged to leave with his family. He was offered two options, Beijing, China, or Bogotá, Colombia. He chose the one with the earliest departure: Bogotá.
A TRANSATLANTIC VOYAGE
Many years later, Tomás would tell his wife Inés Aparicio-Concha about the long trip he endured on route to South America. "When they got on a train headed to Lisbon, the capital of Portugal, they could already feel the unsettling ambience of war," Aparicio-Concha said. "They would only get limited meals due to the lack of food, but having left early, they were fortunate enough to carry all of their valuable belongings along with them."
Weeks passed before Tomás had anything to call a home. Although the air seemed fresher and the food much more abundant in the port of Lisbon, him and his family had many days of travel ahead. They first embarked a boat to New York City, and then a trip to the Colombian port of Barranquilla followed. From there, they navigated the Magdalena River via Puerto Salgar, where they took another train and finally reached the city of Bogotá in February 1941. However, despite the safety of the new environment, Tomás often found himself feeling depressed. His mother had stayed behind in Budapest to care for her Jewish parents who were in deep danger of the persecutions that were now taking place.
GROWING PAINS
"Tomás never knew whether she was dead or alive. His father also refused to tell him anything, so he was always wondering about his mother's whereabouts. In two instances he even attempted to escape from Bogotá by train with the idea of reaching the Barranquilla port and return to Hungary to find his mother. Both times the conductor caught him from the suspicion that he was only 11 years old and reported him to the authorities. His father would then have to pick him up at a nearby village," Aparicio-Concha said.
Added to his stress was the tense relationship with his stepmother, Edith Varnay, leading to his father's decision to enroll him at Liceo de la Salle boarding school. Tomás would only go home during weekends and holidays. Once he graduated, he moved to the United States to pursue a degree in Civil Engineering at Colorado School of Mines, but his studies were interrupted by an unusual illness.
"He got terribly ill, and American doctors presumed it was cancer, so he quit school and moved back to Colombia to be around his family. There, he got checked up again and it turned out that he only had amebas in his stomach, but that diagnosis was rare in the United States," Aparicio-Concha said.
THE MIRACULOUS TRAIN RIDE
Back in Colombia, Tomás was hired by Intercor, an oil and gas company, to work as a topographer. For two years, he travelled all around the country and saved enough money to return to school. He was accepted at Massachusetts Institute of Technology (MIT) in Boston, where he received his degree in 1960.
One year before graduating, a miraculous coincidence happened in a train going from Budapest to Vienna. Tomás' mother Ana and her husband George Mezei spotted a man carrying a suitcase labelled with the Colombian flag. They approached him and asked if he was acquainted with Esteban Shuk or if he knew the whereabouts of his son, Tomás. Much to their surprised, the man confirmed he knew both, and  that Tomás was living in Boston.
"That's when Tomás and Ana started exchanging letters. He was thrilled to have found her and to know she had survived the war, especially after 18 years of being apart," Aparicio-Concha said. "But when he was ready to meet her in person, Ana asked that he didn't go because she was fatally ill and didn't want Tomás  to see her in that condition. Tomás, being the person that he was, respected her will, but unfortunately she passed away and they never met again. He never recovered from that loss."
FINDING MOTHERLY LOVE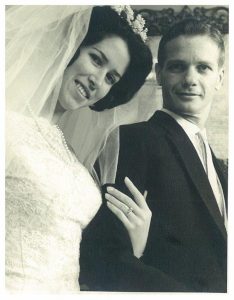 In 1962, Tomás settled back in Bogotá and met his wife-to-be, Ines Elvira Aparicio-Concha. They were introduced by a common friend at Ines's family retreat La Esperanza, situated in the outskirts of Bogotá. They quickly fell in love and married in December 1963 despite having an age difference of 12 years.
A few years into the marriage, Tomás made the bold decision of booking a flight via Toronto, where his stepfather George Mezei still resided. Tomás hoped that Mezei would answer the many questions that he grew up wondering.
"From the very entrance of George's house we could already see the dozens of photographs and memorable objects of Tomás that Ana had carried with her throughout her rough journey, from hiding in a convent to fleeing her homeland. The whole house – the walls, the tables – were all filled, and Tomás was able to find out how, after being thousands of miles away for so many years, his mother had never forgotten about him, and always kept him dearly in her heart," Aparicio-Concha said.
For three consecutive days, Tomás and his stepfather conversed about everything that had happened, from the horrors of war to the assassination of his grandparents. The greatest surprise came when George handed him a package filled with dozens of envelopes.
"For years, Ana had been sending letters to Philips Colombia in hopes they would reach her son," Aparicio-Concha said. "But every single one of them was returned to her still unopened. Tomás never knew whether it was his father or his stepmother who would send back the cards – he never asked – but whoever did so was incredibly cruel. They were taking away his right of having a relationship with his own mother."
According to Tomás' wife, his life changed after their trip to Toronto. During the whole flight back and days thereafter, he read and re-read the many cards that his mother had sent him over the years, delighted by the beautiful things Ana said to him.
BUILDING A NEW FAMILY
In Toronto, Tomás also learned about the whereabouts of some of his lost family. Eva Roulette, his aunt, had fled Hungary in the war, settling in a French commune named Cognac. She also had a son with the name of Alain Belenfant.
As Tomás had always been an only child, he quickly built a very close relationship with his newfound family. Eva, Alain, and Tomás met several times in both Colombia and France, often times along their children. The two families still remain deeply connected by their roots.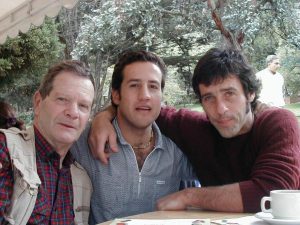 "The trip to Toronto really changed Tomás. Ever since I met him, thinking about his past would bring him down, but once he knew that his mother had always cherished him deeply and that he had a cousin from his own blood, it really did shine a light in his heart," Aparicio-Concha said.
By 1975, six children, three boys and three girls, joined the Shuk-Aparicio household.
Their third child, Inés Shuk-Aparicio, remembers: "Our home was always a very happy place, it was always full of movement, children and chatter. My dad loved to tour the surroundings of Bogota on the weekends with us.  He would take videos and pictures at all times, and we spent many hours watching them thereafter. On vacation, he enjoyed driving us to to new places around the country. Even though he was a foreigner, he knew Colombia better than most nationals."
A FULL LIFE

As Civil Engineer, Tomás led numerous projects in Colombia, from giant dams, roads and bridges to exploration and mining. Along his best friend, he founded Geocolombia, an engineering and project management firm. Later in his career, Tomás was named an honorary member of the Colombian Science Academy.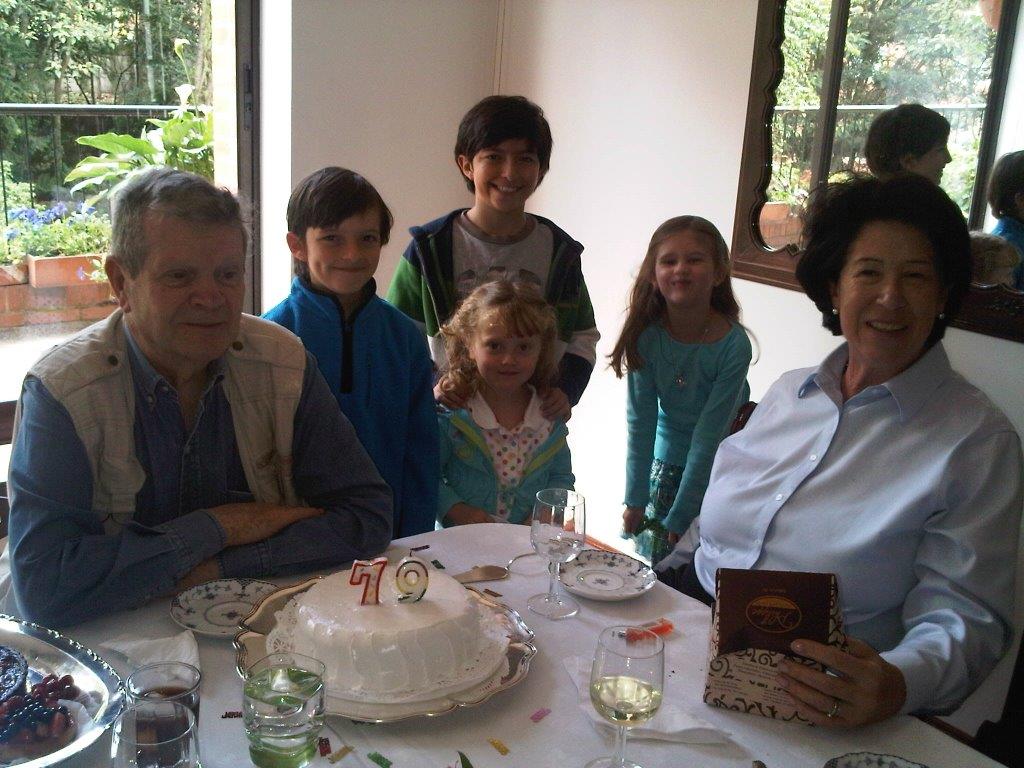 Despite his professional achievements, Tomás always prioritized his family. Four of his sons and daughters moved into his neighborhood, so family dinners and special occasions often happened in his home. He witnessed the arrival of six of his grandchildren and hoped to provide for the the love and support that he lacked in his own childhood.
"My grandfather was a very admirable person. Although he was quiet at times, he was extremely smart and excelled at math. He was also very funny, even unintentionally, and always caring and special to me," Irene Shuk-Pomenta said.
Pascual González-Shuk, Tomás' first grandson, also enjoyed spending time with his grandfather. "I remember that every time I would go to my grandparents house I would find him watching fun TV shows like Big Bang Theory, Friends, stuff like that but barely reacted to the comedy. He was a very silent and introspect person. But I also vaguely remember that when I would sit beside him to watch TV, there was this big painting of his father hanging on the wall that would often remind me of his past. So thinking of all the hardships that he had to go through led me to the conclusion that he deserved to take a break like he always did at home watching TV or enjoying my grandma's cuisine."

CELEBRATING THE JOURNEY
In March 2015, days before turning 83, Tomás fell sick with pancreatitis. He was hospitalized and battled the illness for over a month. He passed away on April 6.
"Dad taught us to love Colombia. He was so proud to call Colombia his home even though he was born in Hungary. He spent his life reconstructing his story and putting pieces together to understand his past and find his missing relatives, but despite the tragedy of his childhood and the horrors of war, he was able to make a new life, form a wonderful family and live a meaningful existence, all in Colombia. His legacy is based on his own story, being a living proof that one can start over and find happiness," Shuk-Aparicio said.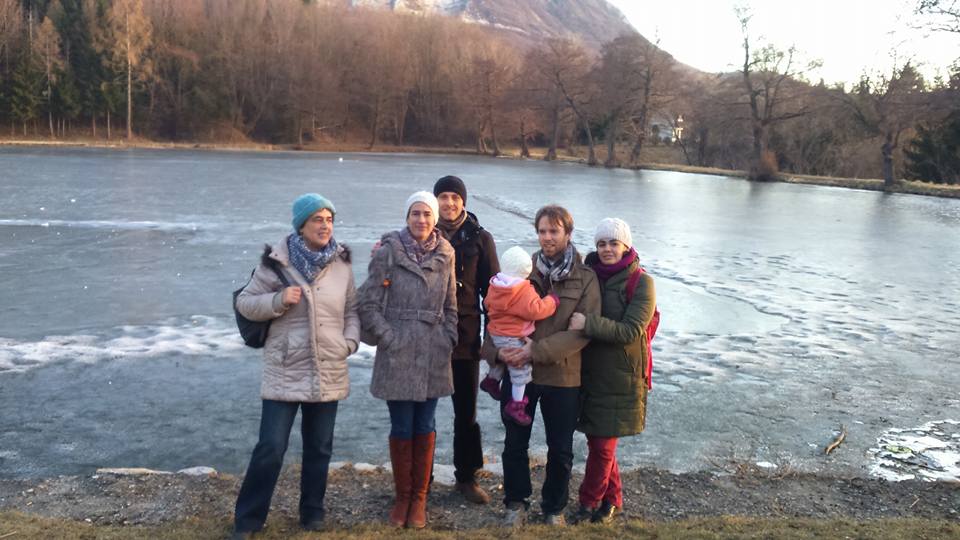 Tomás' past was a puzzle. Throughout his life, he searched for the missing pieces which he hoped would allow him to feel whole again, from the whereabouts of his mother to finding Eva and Alain. In the end, he brought peace to his quest and found happiness in Colombia. Despite his passing, the Shuk family continues to gather elements of their Hungarian ancestry. They have found more relatives in Budapest who were lost during the war and are planning on meeting them in the near future. Their goal is to put together all the pieces in order to someday honor, celebrate and remember his wonderful journey. Ultimately, the puzzle is larger than Tomás could have ever imagined.
By Alejandro González