Students at WIS have been keeping up with their various arts activities throughout the pandemic. Many find that engagement with the arts are a good way to escape reality for a little while, and do something different than school.
Freshman Jenna Loescher-Clark has been a part of the Children's Chorus of Washington since she was eight years old.
Isabella Duchovny, a ninth grader, takes dance lessons in ballet, modern/contemporary and jazz at the Séber Method Academy.
Clara Mello is a senior who does visual arts and theater at school. Along with that, she takes part in school productions and does visual arts as a hobby at home.
Story continues below advertisement
Sophomore Alessandro Ricci enjoys drawing and watercoloring, plays the flute for Instrumental Music and takes private piano lessons.
How has the pandemic affected the art you do?
JENNA: I used to do two and a half hours rehearsals twice a week, and I'm no longer able to do those in person. So we moved over to Zoom. It makes it harder to be able to blend our voices together, and takes away a lot of the community aspects of it, which is really important. Our director plays a song, and we do a little bit of practice going through pronunciation beforehand. As she plays it, and we independently sing on mute on our own.
ISABELLA: Obviously you can't go to the studio to take dance classes like we usually do, which is a little bit annoying, however you can have online studios, which are similar to Zoom. But it's difficult to learn because like the teacher is mirrored. It's also just hard because in the studio there's a mirror, but you can't really see yourself at home unless you have a full length mirror.
CLARA: I think out of the two that I do, I think it's mostly had an impact on theatre, for me at least, because we can't actually do a real in person play. Which sucks especially in my senior year, the last play we're going to do we have to do online and, kind of takes away from the whole experience and becomes more like a movie project.
ALESSANDRO: During the pandemic I started doing visual art a lot more, which I like. For music, the lessons themselves became harder, because it's obviously through zoom. For flute you can't play with everyone else. So that kind of sucks some of the experience out of playing in a band.
How has your art been changed?
JENNA: The structure has changed a bit,we've learned what works and doesn't work. We started learning other things besides just singing, like IPA which is international phonetic alphabet. So when we do get back together, we will have a higher skill set, altogether.
CLARA: Teachers have been doing a good job of doing everything they can to adapt to online learning for Visual Arts. WIS has been good about letting us order stuff to our house, we can get paper and paint, whatever we need, at home. But, you can't plan what painting at home is going to be like because not everyone has a perfect space for painting.
Have you had any in person lessons? What safety precautions are being taken?
JENNA: One Saturday a month, we meet in person socially distance outdoors with masks and sing, so that's the one time we do get to sing together. We usually rehearse at a church, so they just have a setup right there. It's been a pretty good experience being able to maintain it. We actually did do one performance this year, we did it outdoors together and that was really cool.
ISABELLA: During the summer we went to a park. And so everyone had masks, shoes on and all that sort of stuff. It was socially distant. I'd say it worked pretty well. It's kind of uncomfortable to dance on grass, [which] was a little bit wet. Also you have a bar for dancing, but you have to lean on a bench. But it wasn't that bad, it was nice to be in the same space as the teacher again, because he can actually give corrections.
CLARA: The [art] classroom is relatively spaced out, and especially with not a lot of people in my grade going in person. Now everyone gets their own [desk], and you skip a desk. The windows are always open, you wipe down everything, your paint brushes, whatever you use, you have to wipe down objects and desks.
ALESSANDRO: For the flute it's more complicated because each hole lets air escape. So there's this strange mask, it's kind of like a duck mask with the hole in the side to put the flute in. And then you have to put the flute in a bag to avoid air escaping.
How did you keep up with your activity at the start of the pandemic?
JENNA: I mostly just [sang] for fun on my own. I also had my leftover music from the previous semester that I just kept singing because I enjoyed it. But otherwise there wasn't much to do.
ISABELLA: At the beginning, they recorded videos for us which I found personally to be really boring because you're just watching someone teach a dance class. It just wasn't very engaging and I didn't find it particularly interesting. I did skip a few of those just because it was like the same stuff every week. I was just thankful for a break, honestly
CLARA: I actually started doing digital art, because my house isn't perfect for painting. So, I got an Apple Pencil, and I was just doing stuff on my iPad, that was actually why I joined Dateline. I started getting digital art, which I previously wasn't really into, but it kind of made me realize that it's not the easiest art form. It's actually really interesting there's so much you can do with just your fingers on an iPad.
ALESSANDRO: I was honestly really bored because I am so used to going outside and doing stuff outside. But I was stuck at home, so I had to find things to do, and I hadn't done art in a really long time. So I started doing it, and then I got a lot more invested in it, and I kept doing it more.
Do you feel this pandemic has impacted your progress?
JENNA: I'd say my voice has gotten a little bit worse, just because there is less singing, because we do have less rehearsals. And the community aspect of chorus, which is so important to a lot of arts, is really hindered in the pandemic and it makes it so much harder to be able to sing together and enjoy each other's companies and voices. But I wouldn't say it's permanent. I just say it's like a temporary issue that will go back to normal once the pandemic ends.
ISABELLA: At the beginning I definitely had a dip in my dance abilities, but I think it's picked up a little more. I'm a little bit more passionate about dance. I always thought you have to go to dance class to practice dance, and sure you can do the occasional review, but I never really considered the idea of doing dance independently or in my own room until now, so that was really interesting.
ALESSANDRO: For visual art I think it helped me grow a lot more. And for music I think I've just been growing at the same rate, to be honest.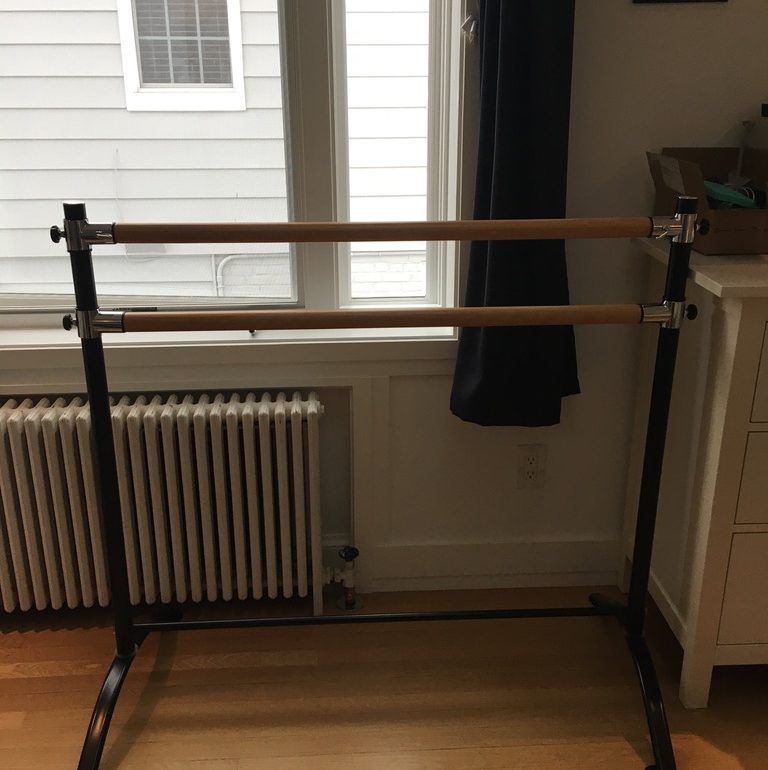 Why is it important to keep up with the arts?
JENNA: Singing has always brought me a lot of joy. Being in chorus with all my friends has always made my day significantly better. Especially during the pandemic, when things can be really repetitive every day, and kind of drab, it's really important to have a fun artistic thing to do each day. And it helps you keep up with your community and your friends and your skill set, apart from just Zoom school. So I think it's really important because it brings an aspect of normality to our lives, and also a lot of fun for a lot of people.
ISABELLA: For me personally, it's a way to escape from the daily life, and stress and everything because when I'm doing dance I can't multitask and do homework at the same time. It's finally a scheduled break in my day to do something else. And I think also, the arts are important, not only personally for people, but it's an important part of our culture, [and] the world internationally.
ALESSANDRO: For me personally, I like keeping up with it because it helps me stay calm. It helps soothe me. And also, it kind of involves your brain, which I didn't really think [of before].
CLARA: It takes my mind off of everything I can just focus on the art that I'm doing the moment I'm doing it. [It] helps me focus on something that isn't everything else that's going on around me. I just have my little world for a little bit.
Answers edited for length and clarity.
By Naomi Breuer