Forest green Nike Air Force 1s are sitting on a table in the middle of Datcha. The brown wood of the cabin walls complement the brown Nike swoosh on each shoe. On either side of the table, two clothing racks full of clothing are waiting to be bought.
A poster taped to the Datcha door reads "Generation We Thrift Store".
Seniors Sophia Nehme and Sofia Giorgianni started the Generation We club, Gen We, in 2019. The club is devoted to "student activism within WIS and the greater DC community," according to its mission statement.
Gen We was initially sustainability focused and held a thrifting event on November 22, 2019, to promote second-hand clothing and encourage WIS students to avoid shopping from fast-fashion brands.
Story continues below advertisement
The event doubled as an environmentally sustainable shopping opportunity for students and a teaching opportunity for Gen We. "Members of the club [donated] their secondhand clothes or clothes that they [didn't] really wear anymore, and then we [resold] them to the WIS community all while presenting, and educating about the issue of fast fashion," Nehme said.
The thrift store raised just under $300 and 100 percent of the proceeds were donated to the NGO Fashion Revolution. Fashion Revolution's goal is to have "a global fashion industry that conserves and restores the environment and values people over growth and profit," according to their vision statement.
Continuing to advocate for sustainability, Gen We focused on recycling and food waste initiatives. "We created recycling and trash signs to serve as a visual reminder for what goes in each bin," Nehme said.
However, when the COVID-19 pandemic hit in early 2020, Nehme and Giorgianni were forced to adapt by changing their original focus on sustainability to a member-driven model. "We wanted to hold discussions on prevalent topics that were at the desire of the club members," Giorgianni explained.
During the transitional period between the beginning of the pandemic and the start of the 2020-2021 school year, Gen We dove into discussing the falsified expectations of social media and the silver linings of COVID.
As the new school year commenced, Nehme and Giorgianni focused their club on creating informal magazines called zines. The zines have covered topics such as reproductive justice, the Black Lives Matter movement in professional sports, and the 2020 presidential election.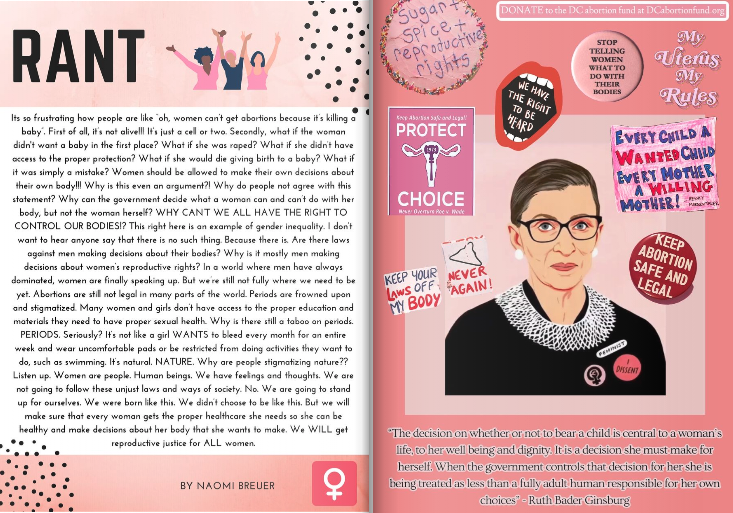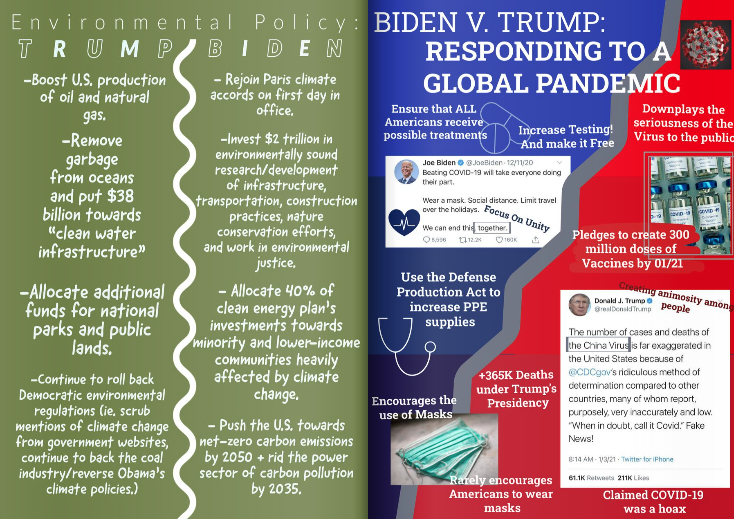 Gen We's next zine on cancel culture is coming out mid-March.
Despite the club's work in activism, both club leaders are concerned about its future, especially after the end of the Trump administration in January 2020. "Our club was born out of an era of activism, where everybody was talking about certain issues and certain changes that were occurring, like reproductive justice," Nehme said.
Thus, maintaining activism at WIS is Nehme's main goal. "It will be so rewarding if [Giorgianni] and I come back after a couple of years, and the club is still going strong, keeping whatever administration and whatever current issues accountable," Nehme said.
Giorgianni's goal is to expand the club throughout grade levels and gender. "I think that sometimes we focus on issues that are stereotypically more appealing to females," she said. "I think that we can continue to try and diversify the club members [to] get as many people to participate as we can."
Giorgianni makes a final point. "At the end of the day, we're all there for a common reason, which is change."
By Abigail Bown