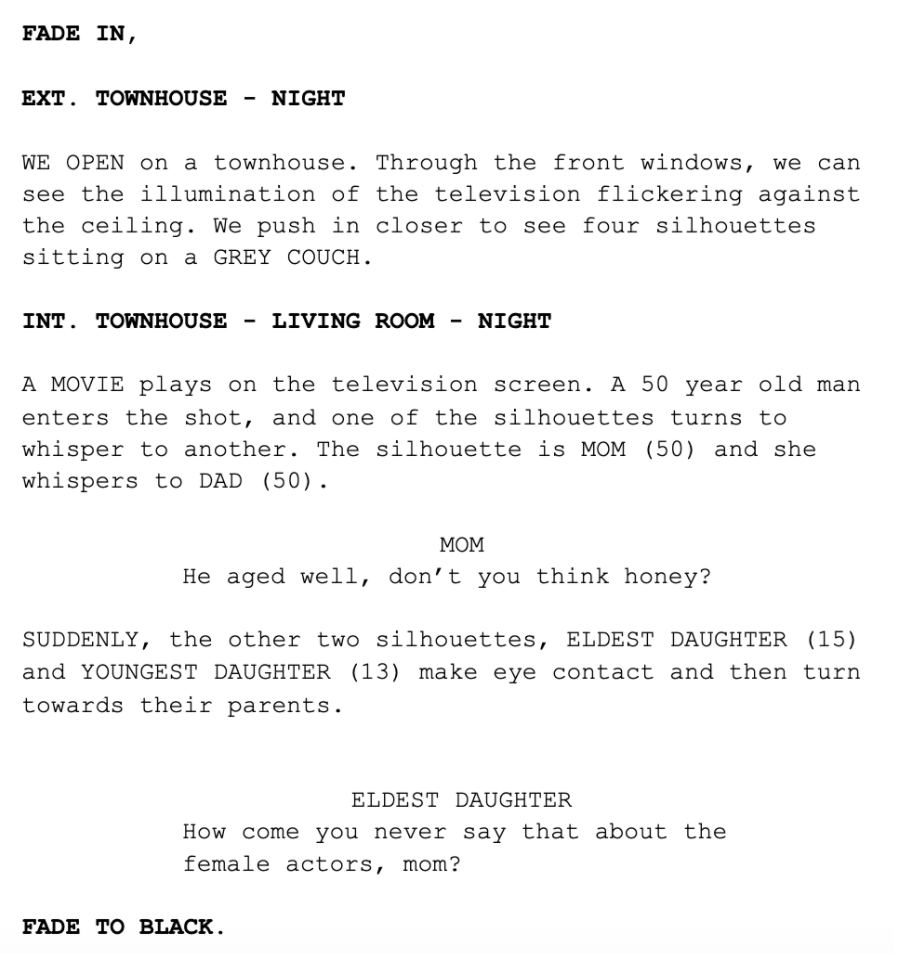 As a young girl, I was implicitly taught that women, especially women in film, didn't "age well."
When my family would watch movies together, the older women would comment on the male actor's appearances. They would reminisce about how "he looks exactly like he did 20 years ago". They would marvel at his salt and pepper hair, and his greying beard that made him look all the wiser.
And I would note the lack of commentary when a woman over the age of 40 entered the shot.
A female actor over the age of 40 is on the rarer side. Economists Andrew Hanssen and Robert Fleck analyzed data from the full Internet Movie Database and found that over the past century, as actors age from 30 to 40 years old, the number of female lead roles drop from a little under 8,000 to 3,500.
Story continues below advertisement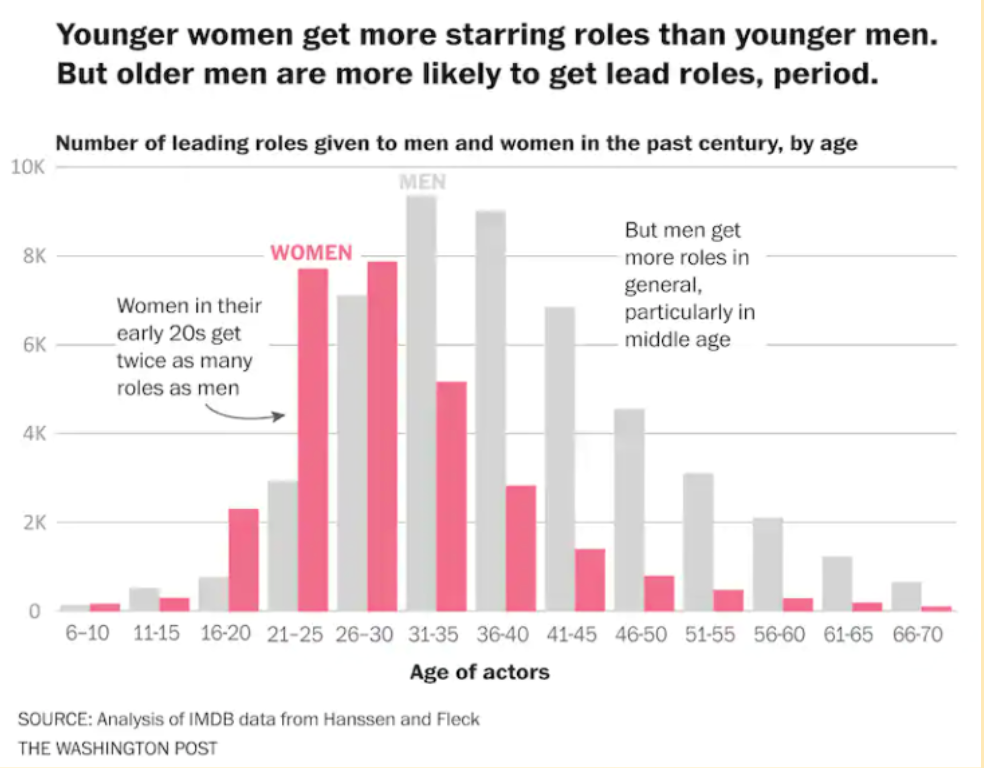 The age of 40 has been deemed the unofficial expiration date for female actors. Among actors over 40, men get 80 percent of the leading roles.
This double standard stems from men and women's respective societal functions according to Western society. A man's biggest asset is his mind, and a woman's biggest asset is her youth.
But this double standard is detrimental to young girls. The idea that I will be undesirable and valueless once I turn 40 fills me with a pit of dread. Aging is uncontrollable, but it should not be uncomfortable.
I used to watch my aunt, a saleswoman, attempt to make herself look younger every morning before work. When I asked her why, she said that products sold better if the saleswoman appeared younger.
But when I asked her if men had to do the same thing, she explained that customers trust older men and like pretty girls. Note the word "girls."
The double standard of aging is such that "modern urbanized societies allow two standards of male beauty: the boy and the man, but only one standard of female beauty: the girl," according to American writer Susan Sontag.
A girl's beauty is fragile and delicate, a beauty that imitates the characteristics of a victim, a woman without power.
The idea of the girl versus the woman is a concept that sells thousands of products to consumers. Products like razors, Botox, laser hair removal, and filler claim to help women achieve the immortal youth they are forced to strive for.
And it's working. "Americans spent more than $16.5 billion on cosmetic surgery in 2018," according to the American Society of Plastic Surgeons.
Additionally, 42 to 47 percent of buttock lift and thigh lift procedures were on patients 40-54 years old in 2019. It is clear from the 2019 Plastic Surgery Statistics that patients from 40-54 are looking to reduce wrinkles, augment features like breasts, lips and chins, and lift body fat to create a more youthful appearance.
"No wonder that no boy minds becoming a man, while even the passage from girlhood to early womanhood is experienced by many women as their downfall, for all women are trained to continue wanting to look like girls," explained Sontag.
However, a point has been made that distinguishing a pressured need as opposed to a personal desire for plastic surgery is extremely important. Women are free to make decisions about their own bodies, however, when women feel pressured to change, the issue arises.
The double standard of aging in western society has a widespread impact on girls and women. It breeds self-hate, fuels industries that promote unachievable youth, and restricts female job opportunities. It creates a woman and a world dominated by the male gaze.
But that's not the world that I hope for, or the young woman that I am. So I hope to see the scene below unfold in every little girl's home.
By Abigail Bown