This year we have adapted in every aspect of life. Likewise, as the winter holidays are fastly approaching, we will have to modify some traditions.
Christians and Jews may find themselves around their kitchen tables watching a religious service on Zoom in their pajamas rather than dressing in festive clothes and going to their churches or synagogues, sitting in pews right next to their neighbors, and singing and breathing the same air that smells of seasonal flowers and pine.
It's been especially challenging for houses of worship to keep their congregations connected during the pandemic.
"The essence of what we do as a synagogue is to create and support community and community ties," Rabbi Jonathan Roos of Temple Sinai, a reform synagogue in Washington, D.C. said. "That's especially hard to do in the pandemic and it's more important than ever."
Story continues below advertisement
The pandemic has also been difficult for Rector Charles Brock of St. James' Episcopal Church in Alexandria, Virginia. Before the pandemic, his church had roughly 60 members and now only 30 people attend services.
"It's been hard for all little churches like my own which are so much about getting people together," Brock said. "I know that we are losing members."
During the pandemic, houses of worship have modified their regular practices to keep them safe, yet meaningful, for their congregations.
Since March, St. James' Episcopal Church has been holding Zoom worship services every Sunday morning.
"It's been effective in keeping people connected," Brock said. "It has meant so much to everyone when they're not able to get together during the week."
"Even though we're not in person, we're in person in the sense that it's live and we get to in real-time say our prayers," St. James' Episcopal Church congregant, Mary Bramley said.
Though Bramley is sad that she can no longer sing, hug and have conversations with other members in church, she enjoys some of the luxuries that come from Zoom like wearing pajama pants and drinking coffee while attending services.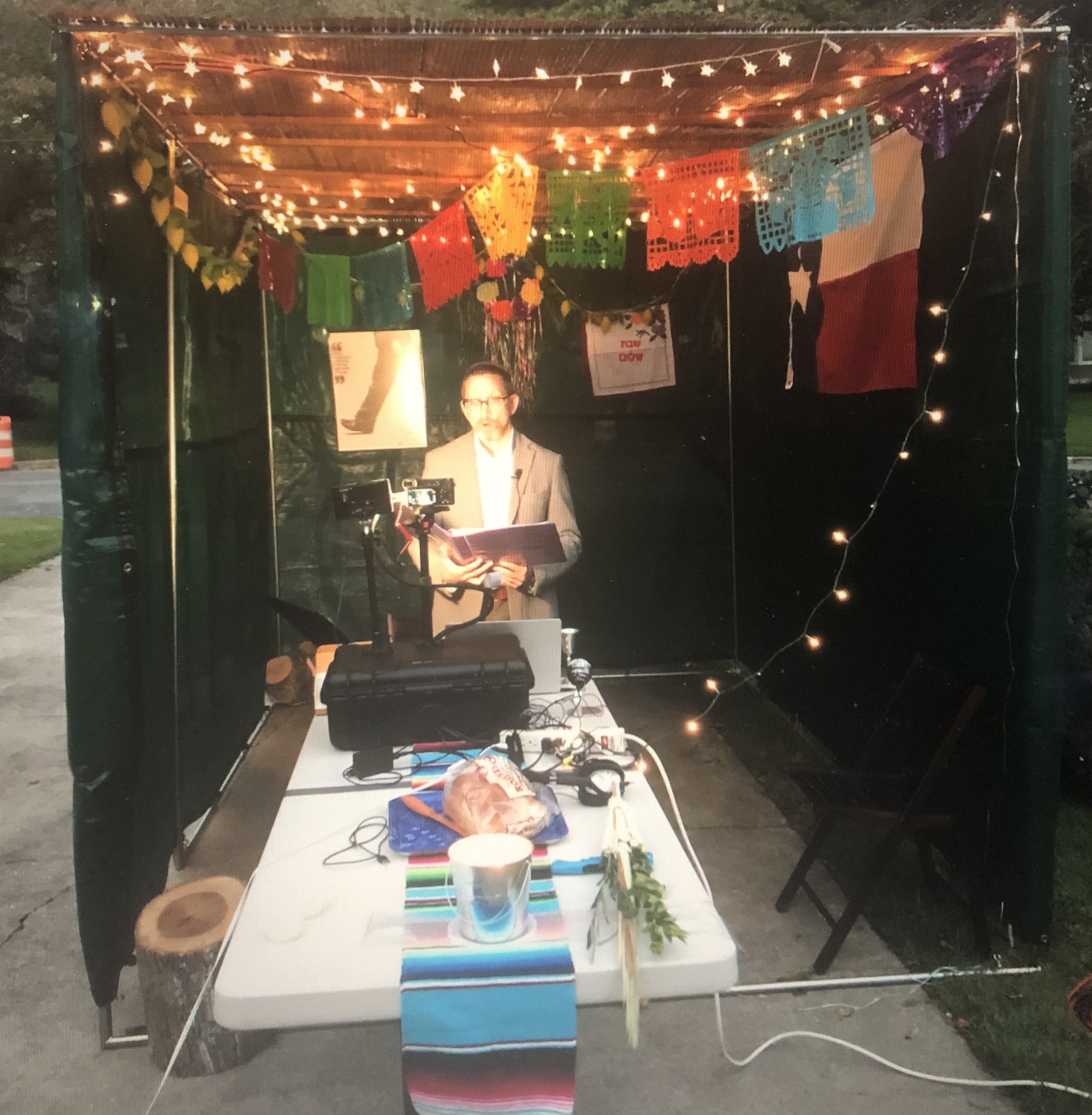 Temple Sinai has also moved all of its observances and services to Zoom. After the service, there is an open chat or breakout room.
"Zoom has allowed us to continue to connect with each other … it's certainly not quite the same as being there in person but it's more than just better than nothing," Roos said.
Both clergies have put in extra effort to prepare for their faiths' winter holiday observances.
Christmas is celebrated religiously by Christians and celebrated culturally by non-Christians on December 25. People get together with family and friends, exchange gifts, decorate their homes, and enjoy festive music.
At St. James' Episcopal Church, they used to celebrate the holiday with a service for children and a later service for adults. During the services, everyone held a candle in the dark while singing Silent Night.
"You could just feel the love, and the passion, and the energy in the church," Bramley said.
This winter they will have an evening Christmas Eve service over Zoom. In hopes of recreating their candlelight tradition, they plan on playing a recording of the hymn and will ask everyone to light candles and hold them up to their Zoom screens in their dark homes.
Unlike Christmas, which has a fixed date, Hanukkah moves with the lunar calendar taking place for eight consecutive nights anytime from late November to December. This year it will begin on the evening of December 10.
"Religiously speaking, Hanukkah is considered a minor holiday," Roos said. "In modern America, Hanukkah has become one of the biggest as it's widely observed and fits in with the holiday culture."
Many families celebrate by exchanging gifts each night, lighting a Menorah, a candelabrum with nine candles, and playing dreidel, a four-sided top with a letter that has special significance to the Hebrew religion on each side.
"It's really a time for getting together, sharing food and sharing gifts and it really is a joyful holiday," Roos said.
Similarly to St. James' Episcopal Church, before the pandemic, Temple Sinai had several services for different demographics in their congregation made up of over a thousand families. These services were followed by a banquet with traditional foods such as potato pancakes called "latkes" and jelly doughnuts called "sufganiyot".
"Good food like that spells good party," Roos said.
This year Temple Sinai will have their Hanukkah services over Zoom and will also provide their members with resources to enjoy a nice celebration at home.
To give back to their communities in the DMV, both clergies are encouraging their congregations to make financial donations during the holiday season.
In addition, both Brock and Roos have been leading by example and telling their congregations to follow the instructions of medical professionals.
"Don't give yourselves permission to do something that you wouldn't otherwise do because it's the holidays," Roos said.
Dr. Irini Sereti, an infectious disease physician at the National Institute of Allergy and Infectious Diseases agrees with this statement.
"We should be careful but enjoy ourselves," Sereti said.
She offers three simple guidelines, "keep it small, keep it local, and keep it safe."
"The size of a holiday gathering should be determined based on the ability to reduce or limit contact between attendees, and the risk of spread between attendees," according to the Centers for Disease Control and Prevention.
"Even if we are physically distanced, I think we should come together as close as possible spiritually," Sereti said.
By Zoe Hällström