DC is known for its landmarks like the Washington Monument and the cherry blossoms.

Even though these landmarks are beautiful, sometimes you need a good meal.
I decided to create a group of friends that all enjoy the foods in DC. Our goal during our small expedition was to taste food from their favorite restaurants and judge them accordingly. Each restaurant that we choose was in close proximity to the metro or WIS.
The places that my group chose are cozy, warm and comforting. We decided to judge restaurants based off of their price, hospitality, and order and wait times. In no particular order, here are our favorite restaurants near WIS.
Story continues below advertisement
Kramerbooks & Afterwords
One of our favorites on the list is Kramerbooks & Afterwords. When we first entered, there was a ray of positivity in the whole restaurant. Kramerbooks & Afterwords was the half cafe half bookstore opened in DC; it has been open for over 43 years. Kramerbooks has been through a lot of changes over the years and is now under new management. The food and hospitality at Kramerbooks were really great, but we felt that it was too loud to enjoy a conversation.

Must Order: Our favorite thing in Kramerbooks and Afterwords was the apple pie. Sweet, warm, melt in your mouth, and it's only $7.95.
The DINER

The DINER was easily our favorite restaurant on the list. It has this kind of vibe that's so welcoming and warming, and it really relaxes you. The only problem is that it's so popular so there's usually a waiting time. Once you get to sit down and get settled you're greeted right away by a waiter. The Diner placed really high on the list for hospitality and food. The booth seats were our favorite because we had privacy and we could enjoy the little conversations.

Must Order: The food was great but we all believe that the milkshakes were one of the best things on the menu. The french toast is also another thing to order and when they're paired together then it's crazy.
Insomnia Cookies

Insomnia Cookies is the place to go when it's late at night and you're craving just one bite of a delicious cookie. Insomnia Cookies is the only place on our list that not a sit-in dining spot and it's the only place that only sells desserts. Insomnia Cookies is an inexpensive dessert spot that focuses on cookies. The price of the cookies is $1.25 to $3  so if you have a low budget and something sweet then Insomnia cookies are great. When you enter the store, the smell of cookies fills your nose and if you didn't have a craving before, now you do. Insomnia Cookies not only cater but they deliver as well.

Must Order: Our favorite thing to eat there was the chocolate chunk cookie but anything from Insomnia Cookies is great. It just depends on your taste.
Sette Osteria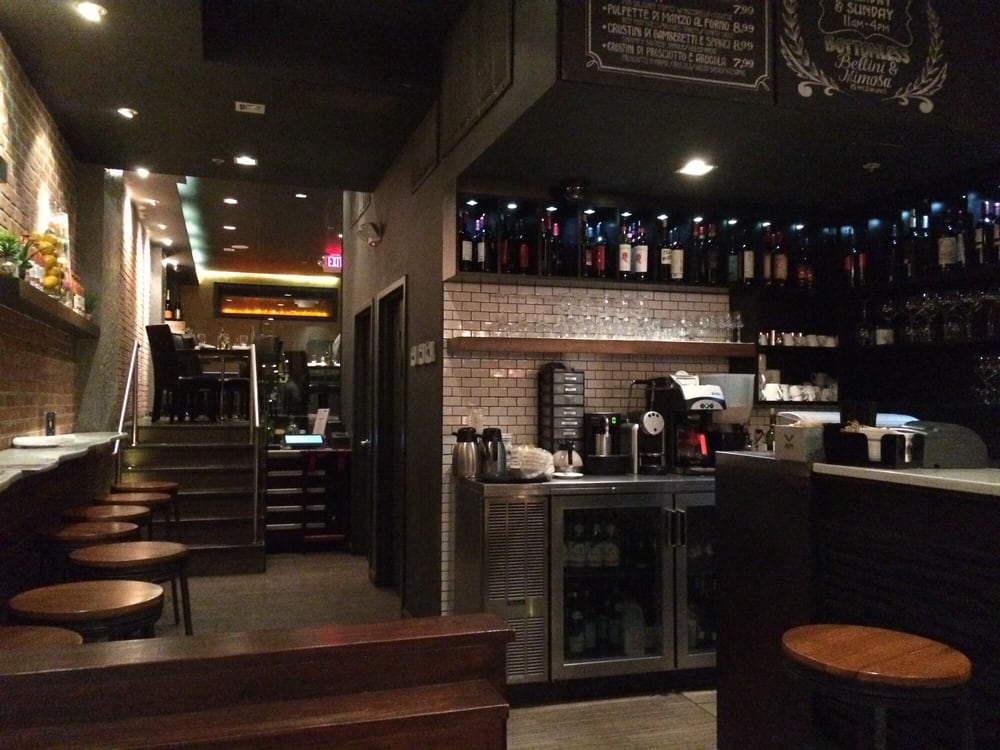 Sette Osteria is a great place to go when your group is small. Sette Osteria is one of the busier and pricier places on this list but that doesn't change the fact that their food is great. Sette Osteria is an Italian restaurant that serves traditional high-end meals. The name Sette Osteria means lucky tavern in Italian. It was one of my favorite restaurants to go to because the traditional food tastes great and the environment is so lively.

Must order: The best thing to eat when you're at Sette Osteria is the Penne Alla Margarita because the pasta was just so fresh.
Teaism
Teaism is our favorite spot to go to if you want to sit back relax and enjoy tea. When you walk in the environment is dark and cool but the tea is great and so is the food. Teaism serves Japanese food and different flavors of tea. The prices are moderate and the service is good. The best thing to do when you're at Teaism is to sit back, enjoy your time, and read a book.

Must order: Our favorite thing in Teaism was the bubble tea and all the bento boxes. The bubble tea is killer and each bento box has its own surprise. We recommend the salmon.