Many students go to fast food restaurants, but don't necessarily think about where their money is going. Chick-fil-A, a fast food chain, with its headquarters in Atlanta, Georgia with over 2,000 establishments in the U.S., donates money to anti-LGBTQ+ groups and conversion camps, according to a recent report by USA Today.

Chick-fil-A was in the news a few years ago when their donations to certain charities were first announced in the news. Chick-fil-A has recently returned to scrutiny, as they are starting to get banned from airports around the US.

Chick-fil-A gave 1.8 million dollars to anti-LGBTQ+ groups in 2007. According to Think Progress, an advocacy group, some of the groups that Chick-fil-A donated to were the Fellowship of Christian Athletes, the Paul Anderson Youth Home and the Salvation Army. These organizations teach that homosexuality is a sin.

Chick-fil-A is banned from two airports, Buffalo and San Antonio, for supporting these organizations.

Story continues below advertisement
Some WIS students and teachers go to Chick-fil-A, perhaps because they do not know what values Chick-fil-A supports. Some students stopped going after they found out about what they stand for.

"I don't go to go Chick-fil-A ever since I found out that they donate money to anti-LGBTQ charities," said Sara Auer, a ninth-grade student at WIS.

Many people have a sense of what Chick-fil-A stands for; however, they might not know and understand all of the details of what Chick-fil-A believes in. Chick-fil-A restaurants all over the U.S. give leftover food each week to soup kitchens, to help those in need.

Freshman Jesse Jackson knows a bit about Chick-fil-A's history. "I know that they are against gay rights and that they give a lot of money to conversion camps, which is also bad, and they are a very Christian family type of association, so they are always closed on Sundays."

Chick-fil-A is closed on Sundays so "employees could set aside one day to rest and worship," Chick-fil-A founder Truett Cathy said.

The things that Chick-fil-A stands for and believes in can change someone's opinion on whether or not to go to that place.

Emma Strauss, the Middle School drama teacher, does not go to Chick-fil-A."I do not believe in what they believe in, I do not want to support any organization that is anti-LGBTQ. They are a public organization that is using their business to promote hate, I find that despicable," she said.

People's opinions about an issue can lead them to have different reasoning for not going to a specific place.

"They are against other people's rights and people are human, you can't decide what they want to be, and if you try to change them, and if you donate money to change someone even though they don't want to be changed, then I believe that is wrong," Jackson said.

Many chain restaurants donate money to charities. It is important that a person buying food there knows what charities they donate to and what they stand for, because by paying at a restaurant, it means that that those people are indirectly donating to those charities.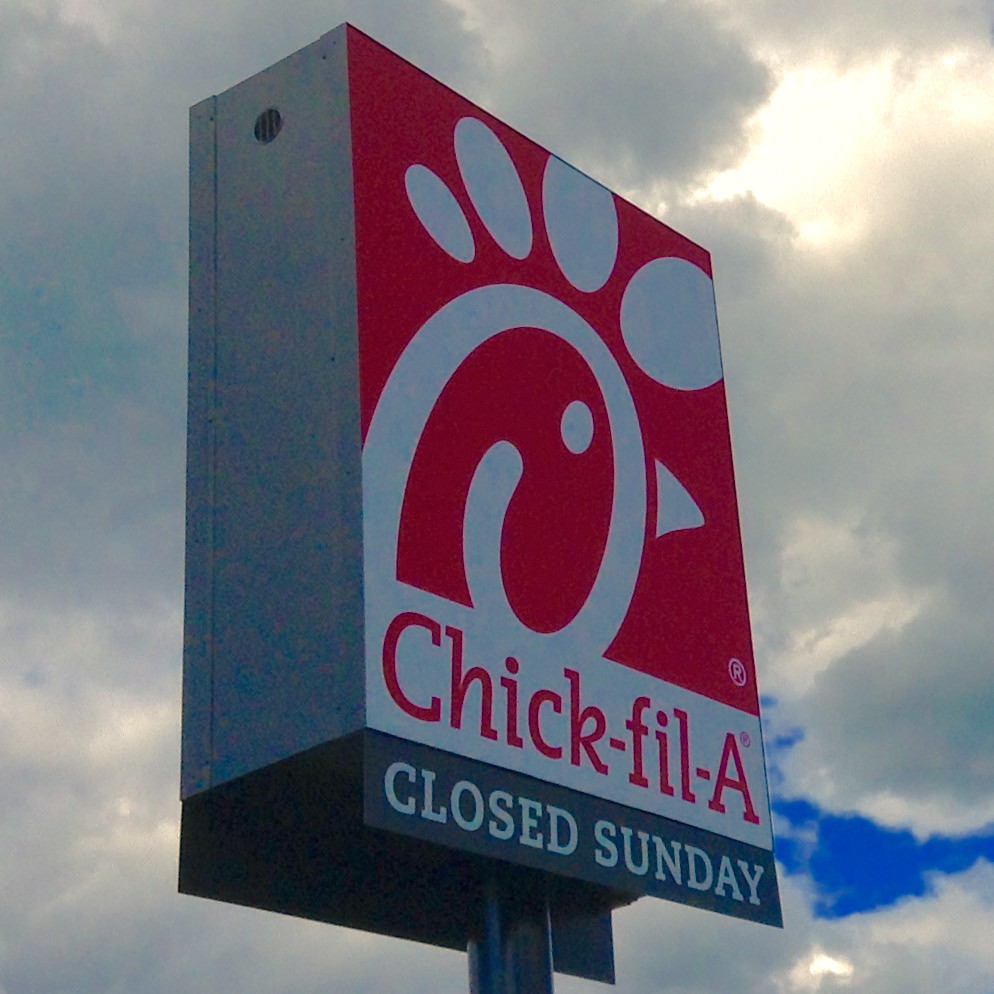 "It is very important not to give your money to charities that fund this [homophobic behavior] even if it's indirect, or if you get some food out of it," said Auer.

When people feel this strongly about a subject or an issue, it can lead them to share this with other people, and convincing them to not go there.

Strauss felt so compelled about this issue, that she lobbied her husband to boycott the restaurant, even though he likes the food there.

Some people don't care as much about Chick-fil-A's opinions and continue to go there, because they like their food.

Madeline Gondek, the Middle School choral music teacher, is one of those people. "When I get hungry, and if I get a craving, I'll go there, and I like chicken, it's not that I don't care, I value their opinion, but I also enjoy their product so I'm going to put past my strong opinions and their strong opinions, if I want it, I'll get it" Gondek said.

People's identity can affect what they do and whether or not they continue to go to places. People can try and convince someone that they should not go somewhere, but in the end, it's their decision, and that is based on everything that they have learned over their life.

"I think it sucks that they have these opinions in this day and age and I hope that ultimately it doesn't affect too many people and I would like to believe that not everyone who works for Chick-fil-A has the same beliefs," said Gondek.

"I identify as gay, but I also identify as a Christian and I know that a lot of their nonsense is because of their Christian values, but I feel like if I were to present it to someone else I wouldn't necessarily be like their awful people, you shouldn't eat there. […] It's not really my place, I don't think, to sway people's opinions on a restaurant," said Gondek.

By Emily Muenzer