Michael Phillips, a staff reporter for The Wall Street Journal, was the final speaker at the GIN conference on March 11, and spoke about how he has spent a third of his life covering wars, mostly in Afghanistan.
Phillips has been covering wars all around the world for the past 18 years and covers topics ranging from Post Traumatic Stress Disorder and suicide, to what life is like living in a war zone.

The U.S. got involved in the Afghanistan War, on October 7, 2001 in response to the 9/11 terrorist attacks orchestrated by Al Qaeda.

When asked about 9/11, Philips simply responded, "the whole world changed."

Story continues below advertisement
Phillips explained how he believes that one war leads to another, and that there is sometimes a misunderstanding between the sides fighting in a war.
"We are often seen as invaders trying to take it [religion] from them," Phillips said.
Many events have shaped Phillips' life, but one moment stands out. Phillips' overseas war coverage has mostly been in Afghanistan, but one specific day there has made the biggest impact on him.
One day on the border between Afghanistan and Iran, Phillips along with U.S. soldiers were on their way back to Afghanistan in two police trucks when they got ambushed by the Taliban.
Phillips explained that the soldiers were not on high alert at the time, because "nothing typically happens in that place."
The first part of the ambush was when an ice cream cart filled with bombs exploded. Once the bombs went off, members of the Taliban who were on roofs around the area began shooting at the soldiers.
Phillips ran into the closest building for shelter, and thought he was safer there until he realized that the building was mostly glass. He looked around trying to find a safer spot and saw the building next door, where many of the soldiers had gone, was a safer spot. He was able to sprint into that building.

During this attack, some soldiers were injured, and one was killed. This brought up a problem reporters face, when should they stay a reporter and document what is happening or when should they put their reporting aside and help people in need?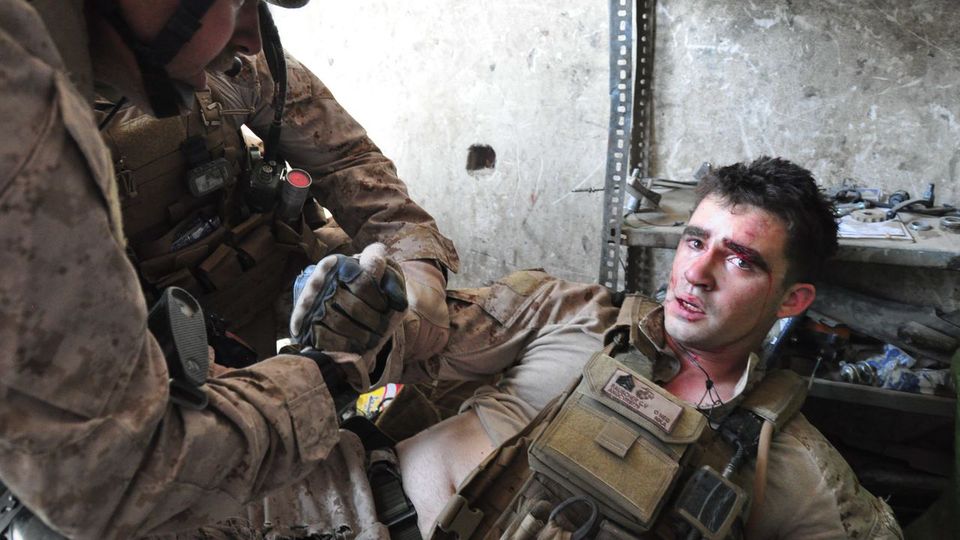 Phillips chose to aid the soldiers instead of reporting because he knew there were soldiers who needed immediate assistance.
With his little medical knowledge, Phillips was able to assist the injured soldiers, allowing other soldiers to respond to the situation.
Phillips explained that he made this choice because he knew that there were not any doctors around, and thought that his basic medical training could be of assistance.

Phillips went on to explain how he would rather save someone's life than write a story about them.

You can find Michael Phillips writing here.
By Emily Muenzer