2018 is finally over and it's a new year at last. Whether you celebrated it in the Galapagos Islands, Italy, or from the comfort of your own couch, the start of 2019 symbolizes endless possibilities. From new classes to new vacations, we don't really know what 2019 has in store for us. But one thing we can look forward to is the variety of moments, new releases, and events that 2019 promises.

Here are 2019's most promising moments in the art and pop culture world:

Movie Releases
Avengers: Endgame on April 26, 2019
Story continues below advertisement
After a shocking cliffhanger at the end of the last movie in the series, Infinity War, EndGame promises excitement and thrill as the famous Avengers team struggles to recover.
Lion King on July 19, 2019
This live-action remake of the film the whole world knows will certainly take you back to your childhood. Using cutting edge technology and featuring Beyonce, Disney reimagines the classic tale.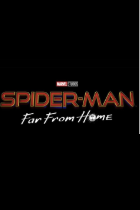 Spider-Man: Far From Home on July 5, 2019
Peter Parker, also known as Spiderman, takes a trip to Europe but ends up having to deal with evil overseas.
Courtesy of marvel.com
It: Chapter Two on September 6, 2019
Pennywise returns in one of the most popular horror movies for teens.
Captain Marvel on March 8, 2019
The first standalone movie about a female superhero in the Marvel Cinematic Universe, Captain Marvel stars Brie Larson as an extraordinary hero with amazing strength.
Book Releases:
Lights All Night Long by Lydia Fitzpatrick
"When a Russian exchange student lands in Louisiana, he and his host sister grow close while working together to exonerate his brother from murder charges back in Mother Russia. This vivid coming-of-age novel spools out an engrossing mystery amid a tender story about family ties and adopted homes." (Released on April 2 according to penguin.com )
White By Bret Easton Ellis
The author of American Psycho discusses censorship, social media, and the limits of freedom of speech in a book that connects age-old debates with the modern world. (Released April 16)
Doxology by Nell Zink
"One of our most inventive novelists returns with a novel about a Lower East Side punk band facing a shattering loss in the wake of 9/11. As they search for a path forward in a time of confusion, threat, and political division, Zink illuminates hard truths about our political climate while also offering a poignant portrait of human goodness." (Released on August 7)
Books to Read in 2019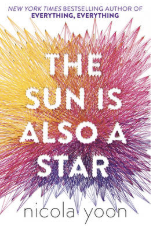 The Sun is Also a Star by Nicola Yoon
This heartbreaking book is about a Jamaican immigrant who is about to be deported from the United States.
Eleanor Oliphant is Completely Fine by Gail Honeyman
Photo Courtesy of "Penguin Random House."
One of the most praised books of 2018, this novel features a socially awkward protagonist who sticks to her routine. But when a series of events unfold, Eleanor meets people who drive her out of her isolated shell and her previously methodical life completely changes.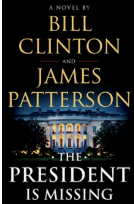 The President is Missing by Bill Clinton and James Patterson
Written by a former president and a renowned mystery novelist, this thriller reveals the hidden threats and fears of the Oval Office.
Photo Courtesy of "James Patterson."
TV Shows
Stranger Things Season 3 in summer 2019
A popular show among teens, this Netflix Original has a new threat in store for the residents of Hawkins, Indiana.
Umbrella Academy on Feb 15
"A dysfunctional band of super-powered siblings must unite to save the world and uncover the mystery of their adoptive father's death."
Good Place Season 3 on Netflix
This witty show promises more laughter and sarcasm as the cast struggles with their own morality in the most humorous of ways.