Picture this: you've spent countless hours and put all your effort into an amazing project. Your work is ready, and so are you. You open up your Google Doc, and suddenly you realize that your entire project is in the same old Arial font. You open up the font menu, and scroll through the options. You experiment with a couple, like Graduate or Raleway or (hopefully not) Comic Sans, but nothing looks quite right. So, naturally, you open the "Add More" option, only to find a thousand more fonts to scroll through. And for the next few hours, you sit in front of your screen, testing the various styles out, unsure of which one is the best.
We've all struggled to choose the perfect font at some point in our lives. With so many choices, it can be hard to pick the perfect one without spending hours trying out various fonts, one by one. The right font can make your project look polished, professional, and engaging and draw in viewers, audience members, or, perhaps most importantly, grading teachers. But, on the other hand, the wrong font can make your hard work look messy or even illegible.
Undeniably, the right font one will make or break any project, and with all the options out there, choosing just one can be hard. That's why we compiled a list of the best Google fonts for various purposes so you can make all your hard work look as aesthetically pleasing as possible.
Story continues below advertisement
Headline – Catch Your Reader's Eye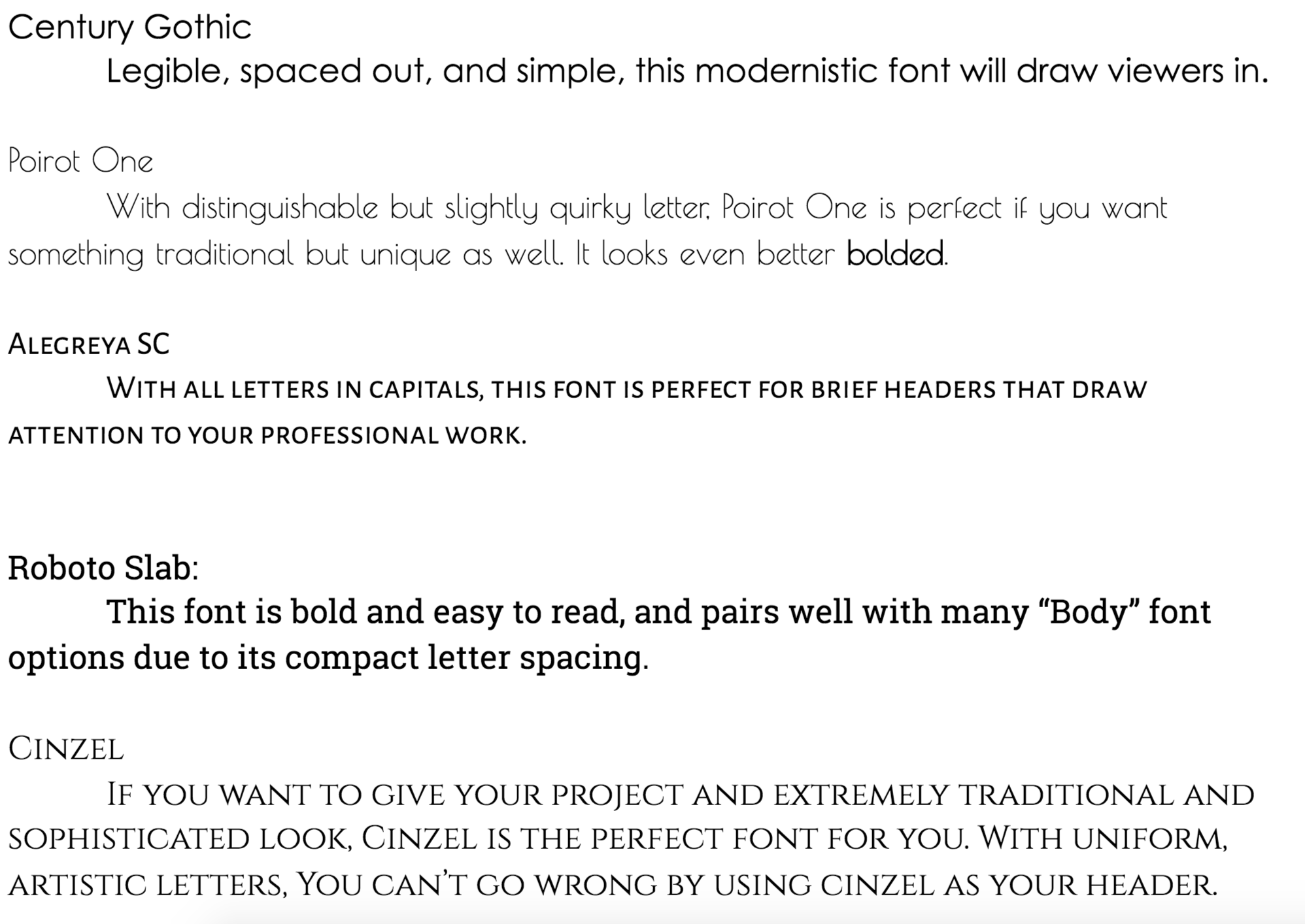 Body Text – All the Info, Easy to Read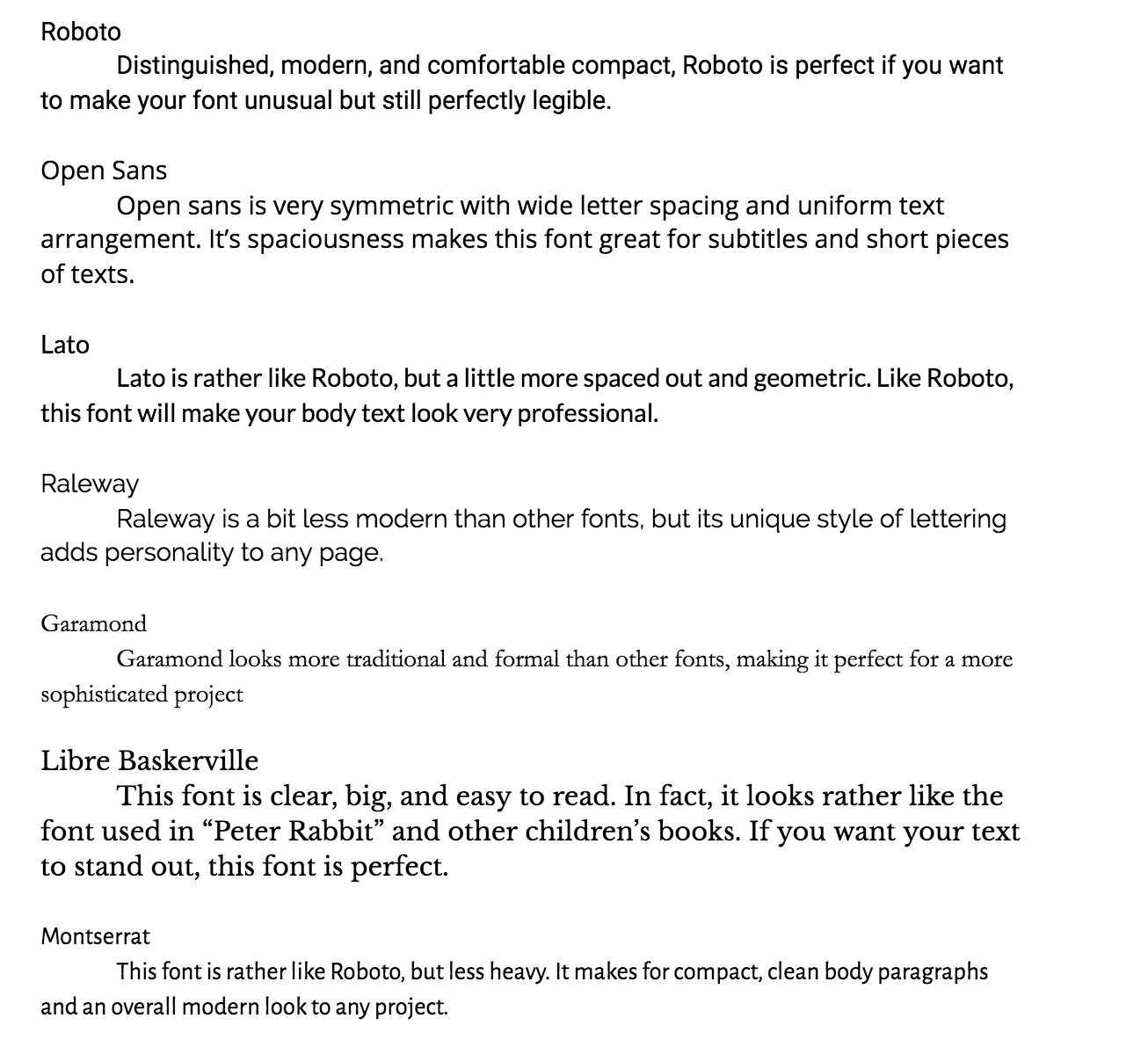 More Modern Fonts – When you need a futuristic look

Handwriting – For when you need something quirky, organic, and homemade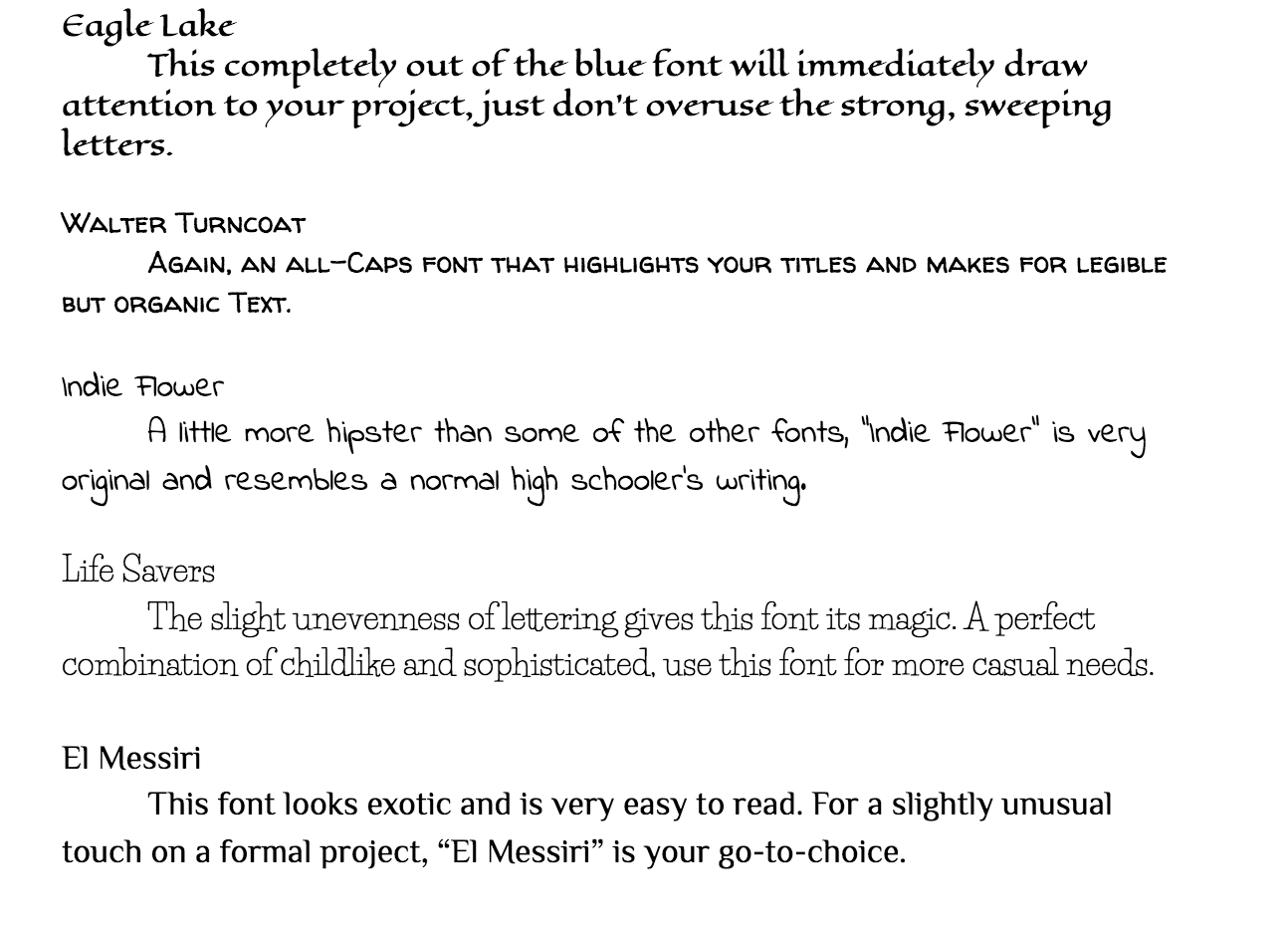 Random, Cool Fonts