Fall is finally here and this means a couple of different things. October's colder weather invites us to get out our favorite sweaters and boots, make a nice cup of tea and binge-watch every episode of Gilmore Girls in one sitting. On the other hand, the month also brings countless numbers of IAs, essays, orals and college applications for us seniors. But most importantly, October offers all types of possibilities in the food department, from pumpkin-spiced everything to fresh apple donuts. Although I can't help you choose which cozy sweater to wear OR help you with all of your IAs, I can guide you through the easiest fall snacks.   
First up: Apple "Donuts"
This recipe is super simple and great for anyone who loves a sweet snack but also wants something light and not too overwhelming.
Story continues below advertisement
Extract the core of the apple, the part with the seeds.

You can do this by using a tool designed to extract the core, or just do it yourself with a spoon.

Cut the apple in horizontal slices, so they should look like donuts.

Now that you have your base, add whatever you want! Here are some topping ideas:

Honey glaze – honey mixed with cinnamon and nutmeg

Almond butter and unsweetened coconut shavings

Drizzled caramel with granola and dried cranberries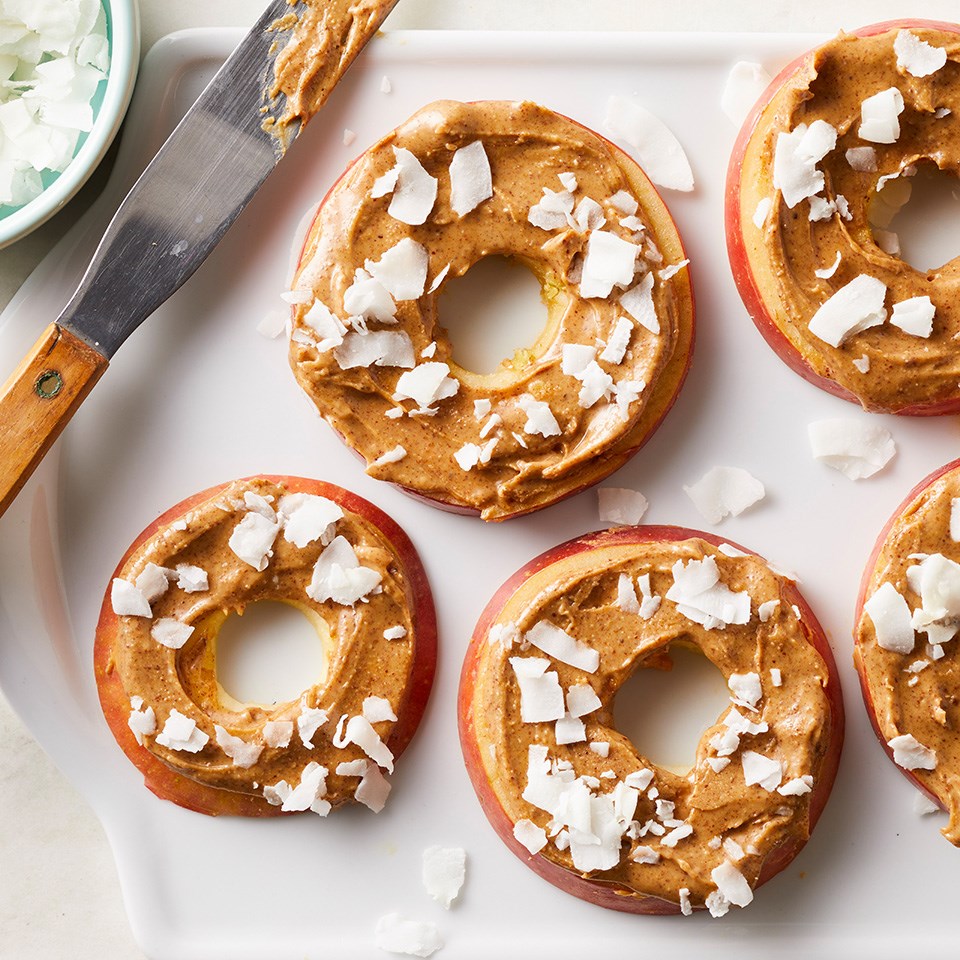 Next snack: Chocolate 'Poms'
At first, this combination sounds a bit strange, but trust me, it's so good. I first tried chocolate and pomegranate seeds together when I was desperately in the mood for strawberries and chocolate, but instead of having strawberries in my fridge, I had pomegranate seeds… so I decided to try it out. The pomegranates contribute freshness while the chocolate provides a sweet and rich component to the snack. 
Grab a muffin or cupcake tin and line them with liners.

Melt some semisweet chocolate chips and add about 2 teaspoons in each liner, making sure to cover the bottom of the liner.

Now, sprinkle some pomegranate seeds and drizzle with more melted chocolate.

Refrigerate or let cool by itself until the chocolate is firm.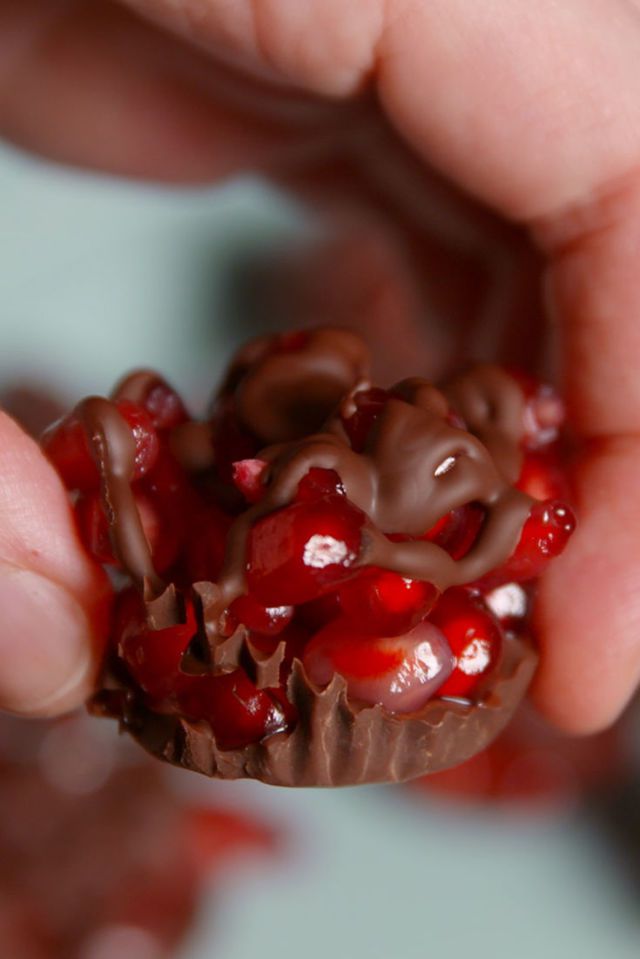 Next up: Baked Cheddar & Olives
After recommending some sweet snacks, this is one of my go-to savory fall snacks. This recipe is a bit more intricate compared to the others, but is definitely doable for someone who might not be that comfortable in the kitchen.
Start with mixing 2 cups of shredded Cheddar cheese and 1 1/4 cups of all-purpose flour in a bowl.

Stir in 1/2 cup of melted butter until all of the components are combined and refrigerate for at least 1 hour.

While cheese mixture is cooling, heat the oven to 400 degrees F or 200 degrees C.

Take out the chilled cheese dough and form small balls, pressing a hole in the center using your thumb.

Grab your favorite type of seedless olive and stuff each ball and seal the dough completely around the olive.

Bake the olive balls in the oven for about 15-20 minutes or until golden brown and turn them as needed to prevent the bottoms from burning.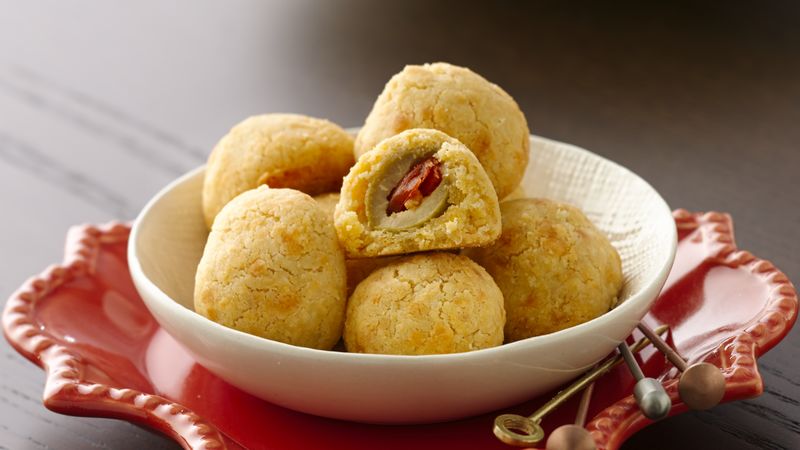 Last but not least: Pumpkin Spice Pretzels
Who doesn't love a salty and sweet pretzel?
Start with some pretzels, preferably ones that are not too thin so they can support the weight of the chocolate.

Mix some melted white chocolate with pumpkin pie spice.

Like baking sheets or plates with parchment paper.

Dip half of each pretzel into the pumpkin spice mixture OR drizzle mixture on pretzels.

Let pretzels cool on the parchment paper.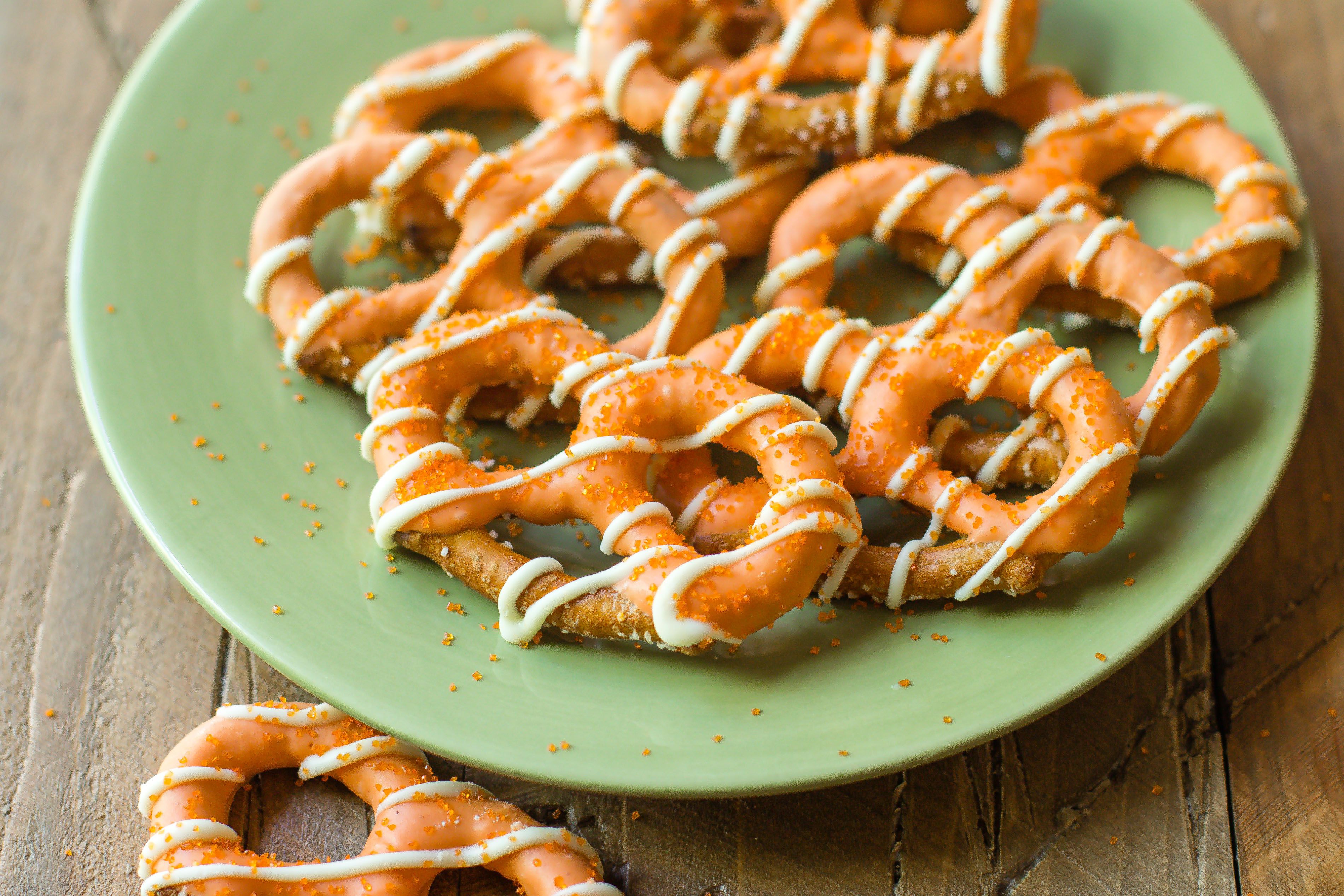 By: Holden Davitian