Think about the word "pizza". It's a pretty basic word. Everybody likes it. WIS kids get it every Thursday. It's a common, weekly staple that's always just as good as every other time. Pizza has a mildly positive connotation, the novelty of having a warm, crispy slice once a week wears off pretty quickly.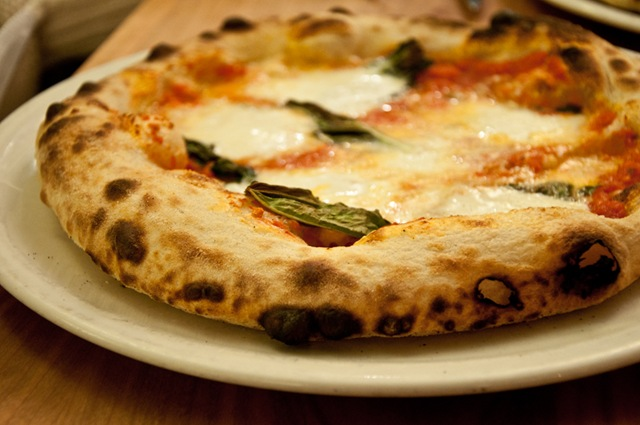 Now think about the phrase "2 Amy's Pizza". Think about the blast of heat from the wood fired oven when you walk into the small italian restaurant. Think about the slightly acidic, light, sweet tomato sauce crowned with gooey fresh mozzarella. Think about the puffy, bubbly crust and that thin dough that melts in your mouth. If there's anybody at WIS who hasn't tried it, they've been living under a rock. For everyone else, 2 Amy's pizza is anything from a beloved staple to a special treat that is mouth wateringly delicious every time.
A little less than a month ago, I walked out of Wilson High School feeling as though my head was stuffed with cotton, finally done with four hour nightmare that is the SAT. I was craving one thing and one thing only: a piping hot, creamy, crispy slice of pizza. And I was horrified when a short drive later, I saw the sign sitting on the glass wall of the restaurant where "CLOSED FOR RENOVATIONS" was written in bold print.
After a short Instagram investigation, I pieced together what had happened. A pipeline burst in the restaurant overnight, and the following day, the staff came in to find the kitchen under five feet of water. Thankfully, no one was hurt, but there was a lot of damage, especially to the lower level below the restaurant we know and love, where the management has offices and the wine is stored.
Story continues below advertisement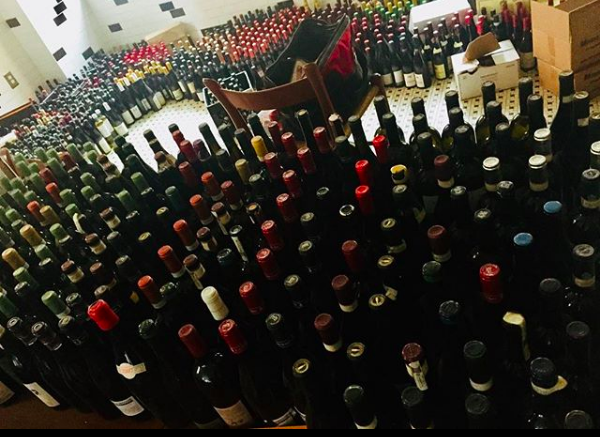 The restaurant lost hundreds of dollars in wine due to the flood, having to throw many bottles away. Wine bottles, especially those with wax seals, are easily contaminated. Some wines within the restaurant's collection were vintages that aren't produced anymore. An 2 Amy's instagram photo (see below) shows the dozens upon dozens of wine bottles that had to be thrown away, an awful waste of both good money and good wine.
As the neighborhood joint is nearly twenty years old, it's not uncommon for an accident such as this one to happen, according to Mr.Boehm, who worked in the food business and multiple restaurants before coming to WIS. His reaction to the closure was that, "It's sad news, but not unexpected. Keeping a restaurant in good shape can be difficult."
The pizza place is making the best of the situation, andusing the flood to fix up areas of the restaurant that needed repairs, fixing an old oven, for example. The ruined wine bottles are being used with ingenuity to help fix the restaurant up as well, as the wrappers become a new wallpaper for the bathroom.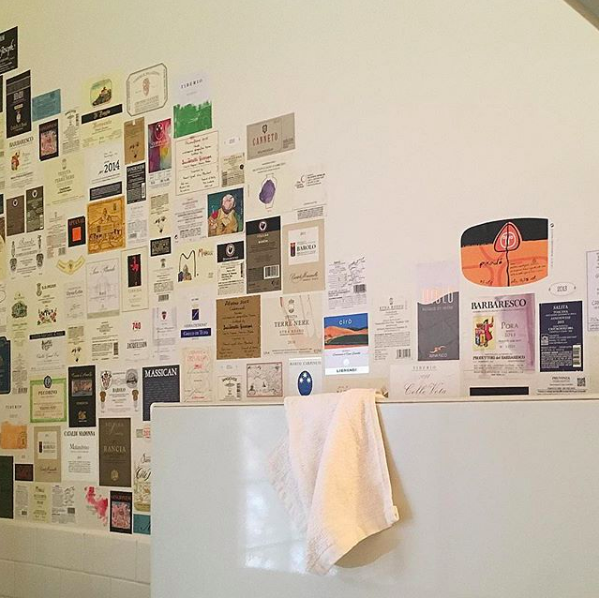 Many people within the WIS community are eagerly looking forward to the restaurant's reopening. Elena Zettelmeyer, a senior at WIS, aptly explains why. "A lot of WIS students, especially those who live around Cleveland Park, Tenleytown, and other areas around there,rely on 2 Amy's for quality pizza. It's the only reliable place, the other options are dominos, which is greasy and mainstream, and small stores, that always look kind of sketchy", she describes.
"It has a really cool atmosphere at night and I often go there with my friends to de-stress. My only complaint is that it's so busy all the time, but I guess that goes to show how much people in this neighborhood like it", Zettelmeyer continues with a smile.
Student opinions on the subject are aligned with hers: after hearing that 2 Amy's was closed, many seniors responded with outbursts of "What?!" and "Until when?", dissolving into conversation over how good the pizza is or plans to go that had to be canceled.
The restaurant is a fixture in the WIS community, a local joint that everybody knows and loves. It's scheduled to reopen soon, sometime during the second week of September according to the website, so I'm eagerly awaiting the opening day. Check the website every now and then over the next week to find out when you can go back to WIS' favorite pizza place. Hopefully, it will already be buzzing with people by the time you show up, renewed and better than ever.
Note: I couldn't reach the 2 Amy's staff to comment on this article. If they end up getting back to me, I'll make sure to add additional quotes in an update.