Outgoing WIS head wants students to know their school's history
As Clayton Lewis, head of school of WIS, prepares to depart his position, he faces a problem. WIS students don't know enough about their school's history, which is important in understanding the school in a modern context, Lewis. "It's hard to understand anything in the present if you don't understand it in a historic context," Lewis said.
Lewis said that it is important for students to know the story of WIS' founding because the school has a somewhat unique history. WIS was started in 1966 by Dorothy Goodman with a goal of offering an international education, according to Lewis. It was one of the first schools to join the International Baccalaureate (IB) program and started as a bilingual school, while most international schools started as representatives for their home country in foreign countries, instead of being truly international, Lewis said.
When students were interviewed on the subject of WIS history many didn't even know Dorothy Goodman's name. In response to the question "Who founded WIS?" no student could answer correctly.
Story continues below advertisement
Cornelia Manzi, a 6th-grade student at WIS answered, "Uh…I think a woman founded WIS," while Nicolas Greamo, a 9th-grade student at WIS said, "I don't know," and Mounis Cader, a 9th-grade student at WIS responded, "I think it was that one lady." Alex Taylor, a 10th-grade student, responded similarly but unlike the others admitted that he didn't feel comfortable with his level of experience on WIS history.
The story of Dorothy Goodman is only one part of WIS history. In 1969 WIS received a $500,000 donation from the Ford Foundation and was able to purchase the building known as Olive Street which replaced Dorothy Goodman's basement. This was where the school's 135 students were taught from then on.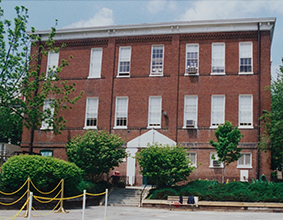 The Olive Street Campus
In 1972, WIS was able to use the Mansion on Tregaron as a new campus through a series of negotiations. This was a response to the growing student population at WIS, according to WIS's official website. Lewis added that the view of the building from Dorothy Goodman's house, the original WIS campus, had influenced this decision.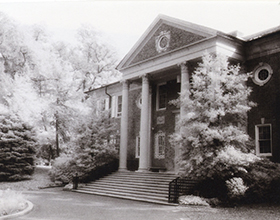 Historic photo of the Mansion on Tregaron
WIS became the 21st school in the world authorized to offer the IB program and Andre Mann was the first person to receive an IB diploma from the school, in 1977.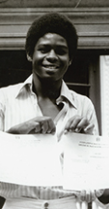 Andre Mann with his diploma
In 1979 WIS teachers formed a staff association because they no longer accepted the lower-than-market-rate salaries that they had been receiving. At the same time, the WIS Parents' Association (WISPA) was formed.
In 1980 the school purchased the entire Tregaron Estate and the six acres surrounding it. In 1981 the government of the Netherlands began offering financial support for the Dutch program at WIS.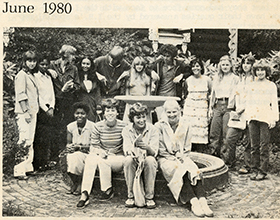 In 1988 the Tregaron Middle School building was completed.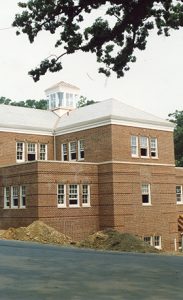 Historic photo of the Middle School Building
In 1998 WIS sold the Olive Street campus and bought the current primary school building.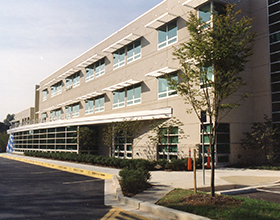 WIS primary school campus
In 2000 the Tregaron Arts & Athletics building was finished.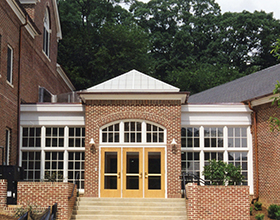 Photo of the Arts & Athletics Center
Lewis thinks that one of the reasons students are unaware of WIS history is that the school does not do a good enough job informing students about its history.
Lewis runs a blog where one of his goals is to spread awareness about WIS history but he has doubts about it. "I don't know who reads it," Lewis said. He also thinks that there's another problem. "It's easy to take for granted what this school is and why it is the way it is," Lewis said.
However, Lewis has a plan to teach WIS students about the school's history. Before he leaves the school at the end of the 2017-2018 school year, he wants to deliver a presentation to the Middle and Upper schools on WIS history and make sure his successor continues to spread awareness about the school's history.