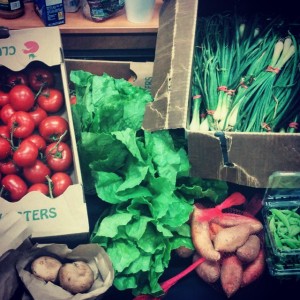 Several freshmen from Bullis School presented on food conservation and what is causing people and small businesses to throw out large amounts of food. The students presented at the Global Issues Network (GIN) Conference 2018 in Washington D.C.
The GIN Conference is an event sponsored by Washington International School and other schools that allows students a chance to share their ideas on issues throughout the world and how to solve them. One group of students used this presentation to express their thoughts on food waste, especially in the United States.
They gave several statistics to which the audience reacted quite strongly. "In the U.S. 40 percent of food goes to waste. Additionally, every month every person throws out 20 lbs. of food," said Henry, one of the students from Bullis.
Story continues below advertisement
They said that a large cause of this was "ugly food." "Ugly food" is a term used to describe foods, especially fruits or vegetables, that look different than the genetically modified versions we are used to, according to the students.  "Recently there have been campaigns to normalize ugly food," Henry said.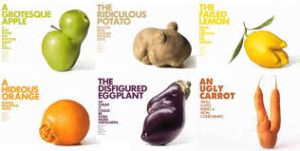 The students said that another cause of food waste was bad shopping habits. They brought up the practice of not taking the last of an item at grocery stores. "Almost every time there's nothing wrong with the item but people don't want to take it because of the stigma surrounding it," Henry said.
The students brought up the subject of expiration dates. They said that expiration dates aren't legally required to be on any item besides baby formula and that most corporations use expiration dates as a tool to get people to buy more food. They said that almost all items can be preserved until long after their expiration dates. "If you want to preserve food for a long duration of time then you can try canning, drying or freezing," another student presenter said. Small businesses are incentivized to throw food out rather than donate it. They said that many small business owners are afraid of being sued if anything is wrong with the food and that while large corporations receive tax breaks for donating food, these tax breaks aren't permanent for small businesses.
They finished their presentation by talking about Nourish Now, a volunteer organization that brings food security to people in Montgomery County, Maryland. They said it was a good example of how to run a volunteer organization. Nourish Now runs several programs, including a direct-to-family program and a general food recovery program.
The students ended the presentation by discussing personal changes they made in their lives to improve their habits when it comes to food. One student's family owned a bagel shop which began donating all of their spare food, after learning that they would suffer no repercussions from sending it. Henry said that he had begun to instill better shopping habits in his mother and father. "They were really terrible shoppers, especially my mom," Henry said.
After the presentation concluded, the students began a question and answer session. While very few questions were asked, one teacher shared that she had been inspired by the presentation and would change her behavior because of it. One student in the audience, Nicolas Greamo, shared that he had never considered some of the shopping habits brought up in the presentation. "I don't think I ever thought of this before," Greamo said.
By Lincoln Manzi