On Monday, March 12th at the Global Issues Network (GIN) Conference, Reading Partner's Community Engagement Director, Naomi Shachter gave a presentation about the organization and how students can get involved into it.
The GIN Conference is a student-led organized event which values community building. This year marks the fourth time that this event was held and organized by a cooperation between School Without Walls and WIS. An important part of the event were the " Breakout Sessions", one of them coming from the Reading Partners organization.
Reading Partners engages community volunteers in one on one literacy tutoring with elementary students who are struggling with reading. They partner with schools which educate low-income families and they serve students by helping them read. They pair them with volunteers and with the help of a curriculum they help students catch up to grade level.
Representative Naomi Shachter is the community engagement director which means that she oversees their volunteer recruitment, retention, and programming. "I started working with Reading Partners as an Americorps member with reading partners, and I served in a couple of different roles and then I came on full time," Shachter said.
Story continues below advertisement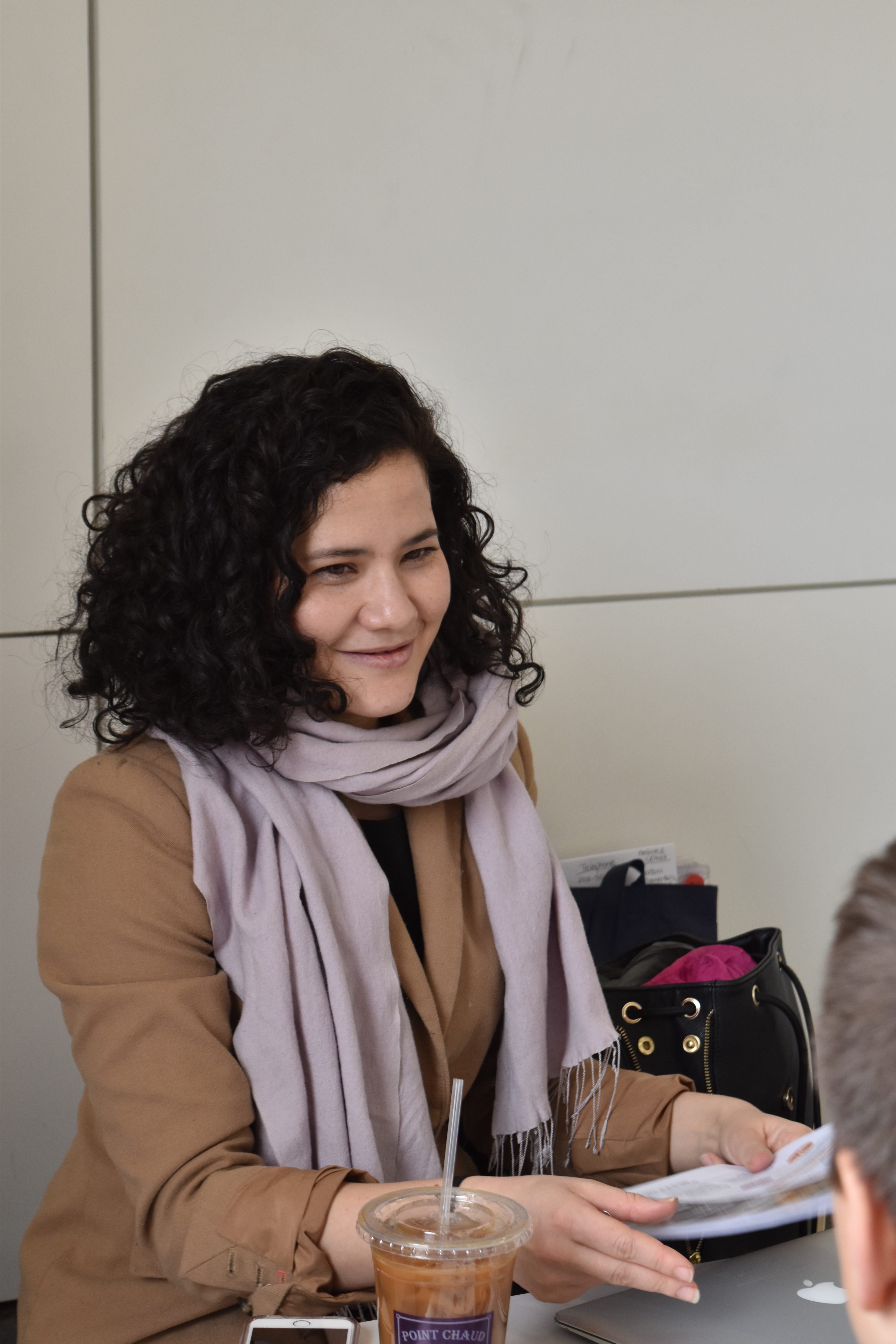 Shachter says that if she had to describe Reading Partners in one word it would say "impactful" because believes that what sets the program apart is that they really measure the impact and the results of the organization. "We are community-based and we really work with volunteers and meet them and another advantage is that we are structured in order for our students to be more successful."
Reading Partners works with almost 1000 students across Washington DC. "There are lots and lots more students in DC who need our program and our goal is to expand to serve more of them." For that, they need more volunteers and especially volunteers in DC.
In the next ten years, Shatcher says that the major goals of reading partners in the future are that they are serving their students well, to serve even more students. "We would also like to think more about how to work with students outside of the reading center like family engagement and more of school engagement," Shatcher said.
Shatcher said that why Reading Partners matters is because they help students read on time because students that can't read proficiently until 4th Grade are four times less likely to graduate on time. "Reading is so important and in so many ways, many students aren't able to read on grade level even though they have so much potential, but reading is so critical." She believes that if students are able to unlock the skill of reading that they'll be able to go much farther.
So how can us students be involved? Students can become involved by becoming a reading partner and by committing an hour a week to come to a school and work with a student on one every week through our curriculum. "Other ways to get engaged include spreading the word about Reading Partners and encouraging family and friends to get involved," Shatcher said. They also need many supplies and she pointed out book drives as good ways to contribute to reading partners.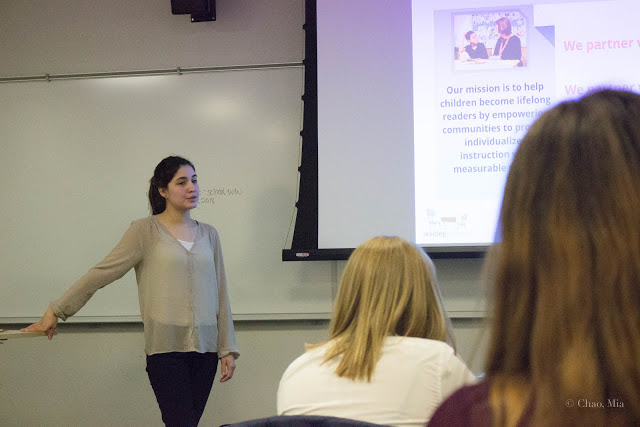 During her breakout session, Shatcher spoke about the segregation of DC and also about the parts of DC which are most in need of Reading Partners. She wrapped up with the explanation of how students can get involved into reading partners and offered the students attending the meeting a sign-up sheet to become a part of reading partners. The minimum requirement for the age of a volunteer is fourteen years and the tutoring sessions involve reading through a planned curriculum.
WIS Sophmore, Dorothy Nelson, reacted to the session positively saying that she felt inspired. "Its something I had never really through because I've never had that problem and I've never met someone who is illiterate," said Nelson. She also said that it's nice to know that there is this whole new area that is a really important issue. "It made me a little sad because I hadn't realized how much of an issue it is, but I'm glad I know about it now."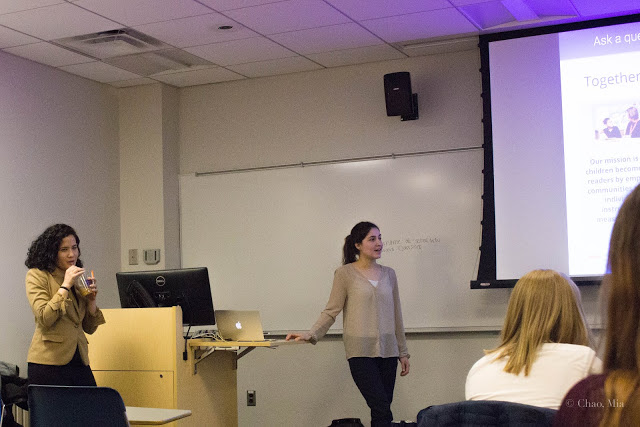 Reading Partners was already a club at WIS last year and it was made to try to connect people with Reading Partners so they could go and tutor. However, there wasn't much interest, but next year its going to help connect people to reading partners again.
Naomi Shatcher motivates everyone to become Reading Partners and she hopes that the number of volunteers the organization will continue growing in order to help young children unlock their full potential.
by Karlo Vidovic