There is the tense moment before the gunshot, the rush while running, and the free feeling when you cross the finish line, so cross country shouldn't be such an underrated sport.
At WIS, if a student fervently supports a team, it is almost always for soccer or basketball. People will wear WIS colors for these more popular sports, filling the bleachers will a sea of red, blue and white. An ice cream truck even arrives. At cross country meets and championships, this is not the case.
Cross country may be more of a participant sport than a spectator sport but many on the team argue that it requires the same, if not a greater, amount of effort than soccer or basketball. Our runners deserve more support which, in this case, means joining the team and running alongside them.
Currently the cross country team is lacking girls and was not able to qualify as a team for PVAC Championships. To be able to qualify, the cross country team needs at least five girls. Currently the team has two girls, Madeline Connolly and Elsa Coony. According to Coach Gary Piligian, Connolly and Coony both placed in the top five which would have given the girls team high placing if they had just had three other runners. Joining cross country would not only benefit your health, but it can also be socially and academically advantageous.
Story continues below advertisement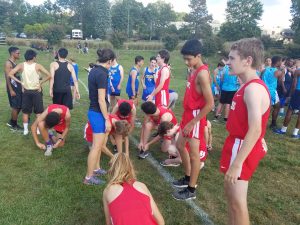 When you join cross country, you are promising yourself a healthier lifestyle. According to the American College of Cardiology, being a runner can lengthen your lifespan due to a 35-45 percent lower risk of all-cause and cardiovascular mortality. "I'd be a fat slob without cross country" Coach Piligian said.
In addition, being part of cross country helps you relieve stress. The Anxiety and Depression Association of America(ADAA) says, exercising on a daily basis is just as effective as medication for anxiety and compares running regularly to taking aspirin for a headache.
"It's a way to get fresh air and clear your mind" runner Madeline Connolly said. Now a sophomore, Connolly started cross country in 7th grade. A study from the ADAA found that regularly running can decrease the risk to develop anxiety or depression by 25 percent over the next five years.
Running also helps you manage your diet. "Everything I eat is monitored" Gonzalez explains, "I need to focus on the right about of fruits, vegetables, carbs and even water." According to the New York Times Well section, a "Runner's diet" guarantees a healthy and energizing diet. Furthermore, running increases nutrition intake. Elsa Coony, a sophomore team member says that running burns a lot of calories allowing you to eat heavy meals like pasta.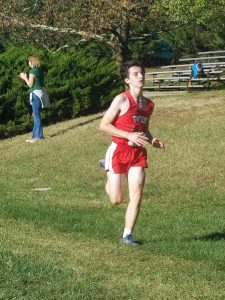 As Juniors and Seniors at WIS start to tackle the IB, sports start to become secondary. "At the start of the year there were a few seniors, then all but one quit" Coony said. However, unbeknownst to these upperclassmen, participating in a sport, such as cross country can be academically beneficial.
A study at the University of Kansas states, " students who exercise regularly, such as runners, have a higher GPA and are more likely to graduate than non-athletic students." This better performance is due to higher blood circulation in the brain, which improves cognitive behavior and mood, making students approach challenges more optimistically. Coach Piligian, who is also a math teacher, agrees with this statement.
The National Institute of Health says running can increase your creativity as well, and get rid of writer's block. According to David Hindley, a Guardian reporter and a runner himself, "running helps me create a productive space for mind-wandering, where thoughts crystalize and ideas incubate".
Cross country also helps you manage your time more effectively. Gonzalez explains that meets can end as late eight in the evening, leaving no time to procrastinate on homework.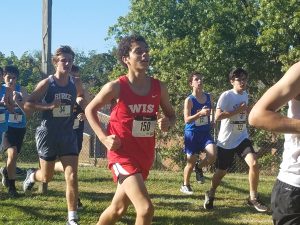 In addition, Cross Country helps you cultivate friendships. "I have gotten closer to Elsa Coony through cross country." Connolly said. When Connolly is not running, she supports other runners on the team by cheering them on.
Cross country also brings coaches and students closer together. "One of the reasons I decided to coach was to get to know students outside of the classroom, without the academic pressures" coach Piligian said.  
Coach Piligian is also the math teacher of Connolly and Coony. Connolly says she feels closer to coach Piligian because they have cross country in common.
It's not just individual relationships however, the entire team becomes closer as a whole and is often told to "run in a pack".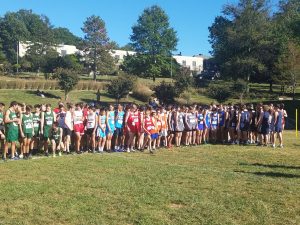 Cross country at WIS is an inclusive sport. There are no tryouts unlike soccer, basketball, volleyball and there is no pressure of winning or losing the game for the entire team. "There's no one to blame but you and there's no one to stop you but you," Coony said.
Self improvement is key in cross country, even if it's only by a couple seconds. "Every meet, I want to beat my previous time and set a new personal record at the end of each season" she said.
In addition, it is the only sport at WIS that is mixed gender. Girls and boys will practice together even if they do not run side by side during meets. "I think there are a lot of girls who aren't on the team who should be, and I encourage girls to join," Gonzalez said. He thinks that the girls even accomplished more than the boys this season and should have a shot at competing.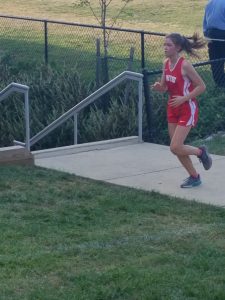 During cross country, the action is hidden, the trails can take runners into forests and up hills. Connolly said, "sports like soccer and basketball are designed for people to watch, there are stadiums with bleachers". However there is an advantage to this, running does not require equipment such as rackets, balls or even a court, if you feel like going for a run, you can just do it.
Therefore, due to its physical, mental, academic and social benefits, cross country is just as rewarding as the more popular sports at WIS and should be treated with the same importance.
If the team deserves better, more people should join to show their support. Rising freshmen, especially girls, should put on their running shoes and get the cross country girls competing.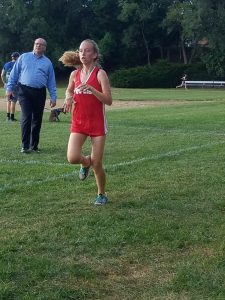 Like Madeline Connolly said, "every sport should have a fan bus".
Article by Celeste Bloom
Photos taken by Gary Piligian