We all know how tough studying can be. When we study we all probably have a snack, whether it's healthy or not.
Studying can already be hard by itself, but what if foods helped you focus and to memorize the information better? Brain foods will help you study. Although remember that to memorize and focus you also have to put in the effort.
What are good brain foods?
Brain foods are foods that help you focus, memorize information better. They can also help with not losing your memory.
I came up with a list of the top 10 best foods that will help you study for any assignments here at WIS or any other assignment you have to study for.
Story continues below advertisement
        1. Avocado
You can find avocados pretty much in any supermarket. You can add them to any salad or smoothie.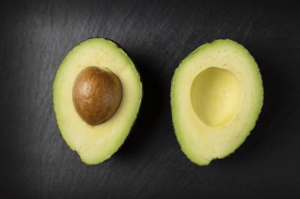 By. FoodieFactor
Benefits
:
Avocados not only help with memory and concentration, they help to improve cognitive function according to Dr. Axe. They have vitamin K which helps prevent blood clots and strokes. They also have vitamin C and E.
Nuts
There are many types of nuts, like peanuts, cashews, almonds, walnuts, hazelnuts, etc.  In one jar of peanut butter, there are about 540 peanuts according to Wonderpolis. There are also many ways to eat nuts, there are almond milk and spreads that contain nuts. You can also have nuts when you eat yogurt or salads and many more other ways.
Benefits:
Nuts are rich in antioxidants, decrease the chances of memory loss, Alzheimer's, and Parkinsons Disease. Almonds can enhance problem-solving skills. Pistachios can prevent the brain from getting inflamed according to the Developing Human Brain website.
          3.
Yogurt
This creamy liquid food can be found anywhere. You can eat it in anything from smoothies to just eating it from its container. You can choose any type of flavor, and it has multiple vitamins like calcium.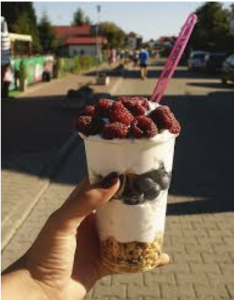 By: Public Domain
Benefits:
Yogurt contains a lot of bacteria good for your gut that aid other brain foods in giving you all of the nutrients they have.
Tumeric
This orange powerful spice can come in powder or solid. It is found at the supermarket and can also be found in pill form.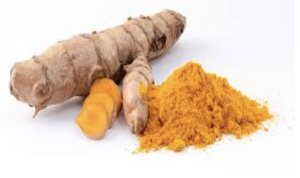 By. Simon A. Eugster
Benefits
:
Tumeric contains a compound called curcumin which can help memory loss and helps new brain cells grow. "Curcumin boosts brain-derived neurotrophic factor, a type of growth hormone that helps brain cells grow." according to Health Line.
Broccoli
This green tree-looking vegetable contains 11% of vitamin A and 135% vitamin C.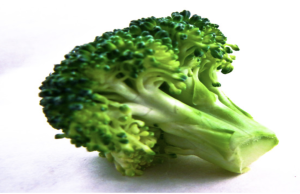 By. Chadwick Moyer
Benefits
:
Its an antioxidant and can help prevent brain damage. According to Health Line "This fat-soluble vitamin is essential for forming sphingolipids, a type of fat that's densely packed into brain cells".
Eggs
These white and yellow food is high in protein (about 6 grams) and has no sugars. One egg contains 70 calories according to Incredible Egg.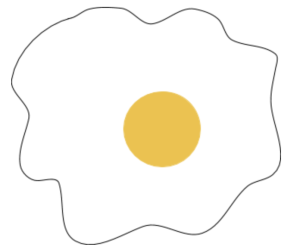 By. Nicole Fenochietto
Benefits
:
Eggs help with "brain development, enhance energy and alertness, and improve overall cognitive performance" according to Developing Human Brain. It is easy to make, takes less than 10 minutes to fry an egg and to boil an egg takes less than 15 minutes.
Dark Chocolate
It's surprising that dark chocolate is good for studying. It is packed with many nutrients, like:
-11 grams of fiber.
-67% of the RDA for Iron.
-58% of the RDA for Magnesium.
-89% of the RDA for Copper.
-98% of the RDA for Manganese.
-It also has plenty of potassium, phosphorus, zinc, and selenium.
According to Healthline.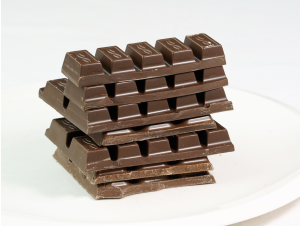 By. Webandi
Benefits
:
Dark chocolate can help with memory, focus skills, blood flow to the brain and problem-solving skills.
8. Salmon
This pink orangy colored fish contains a lot of nutrients and vitamins, it is one of the best sources of omega-3 fatty acids.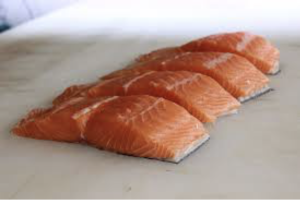 By. Pauofficial
Benefits:
Salmon can "Improve memory, cognitive function helps boost learning capabilities, and reduces the risk of depression" according to Developing Human Brain.
By. Nicole Fenochietto