October has flown by, and Halloween is just around the corner, which means that it's time to carve jack o'lanterns and beautify the humble pumpkin. Whether you've never carved a pumpkin in your life and think trick-or-treating is for primary schoolers, or you're a professional at mass-collecting candy and decorate your house each year, this quiz will tell you the best use of October's scariest squash.
How do you feel about halloween?

It's a useless, boring holiday that I grew out of a long time ago.

I LOVE IT! FREE CANDY AND HORROR MOVIES!

I think the costumes are adorable, and it's super fun for kids and kids at heart.

Eh. Neutral. I like fall in general, so I sort of like Halloween by default.

What's your aesthetic?

Simple, clever, functional

Beautiful, detailed, intricate

Anything cute!

Rustic and weathered

Favorite Halloween candy?

Any chocolate bar
Skittles or Sourpatch
Almond joy or peanut butter cups
Twizzlers or Kit Kats

Best time to go trick-or-treating?

Never.

Start at 5:00, stop when people start yelling at you for waking them up.

Maybe around 6:00-7:00, if you're going with siblings or other kids.

I'd rather answer the door and give candy.

What would you dress up as when going to a Halloween party?

Take a sharpie to a white shirt and write: ERROR – costume not found

Anything with awesome makeup and an intricate costume!

Probably in a cute onesie or cat ears.

A ghost or something?
The Results:
Story continues below advertisement
Mostly A's
You're not really a Halloween person and don't want to put much effort into carving a pumpkin. But, you wouldn't pass up a party, so this pumpkin cooler is for you. Basically, trim off the top of the pumpkin with a large knife, take out the insides, and fill it with ice and soda. Useful, cool looking, and easy – but still in the Halloween spirit.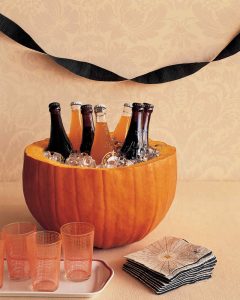 Mostly B's
You're a hardcore Halloween fan and believe that it's never too late to enjoy the holiday. To complete you're amazing decorations and costume, you need an amazing pumpkin. Express your love for the best fall holiday by making a work of art, getting inspiration from the article below.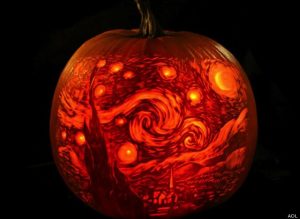 Mostly C's
You loved Halloween as a kid and still like to take part in the holiday when you can. You're big on dressing up in cute costume and like to see other intricate costumes as well. Watching the kids get all excited about the candy and  their costumes is the best part. This pumpkin lets you get creative with the standard carving approach, and the design is adorable.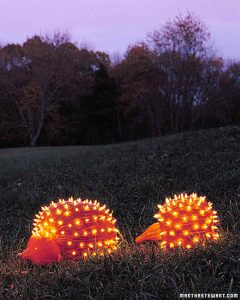 Mostly D's
You like Halloween, but it's not the biggest deal in the world. However, you do like taking part in fall related activities just because you love the atmosphere of the season. These pumpkins take little-to-no effort, but they look great almost anywhere with their simple, rustic, comforting October charm.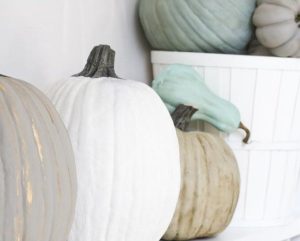 By: Marta Maliszewska