A month into school, summer is becoming a distant memory. Like every summer, Summer 2017 brought along dozens of hits: from Luis Fonsi's Latin pop, reggaeton earworm "Despacito" to Kendrick Lamar's "HUMBLE." with its deep piano riff and a banging 808 bass line. Music is very personal and comes with a variety of opinions. In a survey I sent out, it became apparent that Luis Fonsi's original "Despacito" (not the Justin Bieber remix) was the song of Summer 2017, followed by Cardi B's debut single "Bodak Yellow" and French Montana's "Unforgettable". Ironically, "Despacito" was also the winner of our survey's least favorite.
Below, you can see the results of our survey– Most Listened To, Song of the Summer, and Least Favorite– as well as a playlist that compiles my favorites from this summer. The 26 song playlist has a wide variety of genres such as soulful R&B like "Redbone" and "(No One Knows Me) Like The Piano", rap like "Passionfruit", dance like "You Don't Know Me", and other varieties like EDM, grime, and pop. Not only does this playlist contain this summer's popular hits including "Despacito" and "Unforgettable", but also some other great, lesser-known tunes you may have missed like "UNO" by Rex Orange County or "Jump' by Lupe Fiasco and Gizzle.
Listen to the playlist below!
Story continues below advertisement
Survey results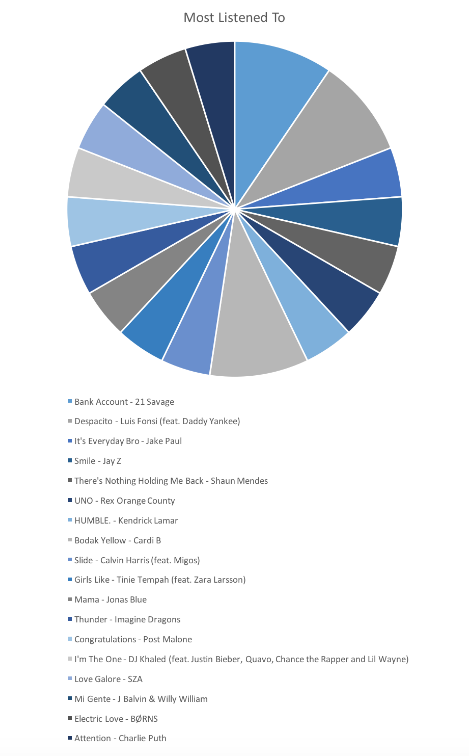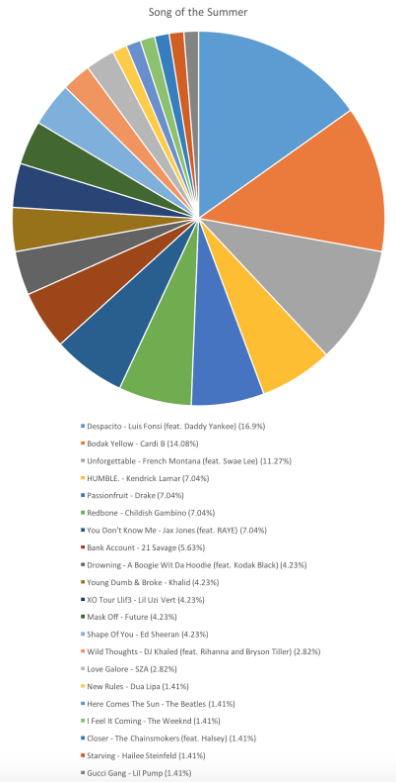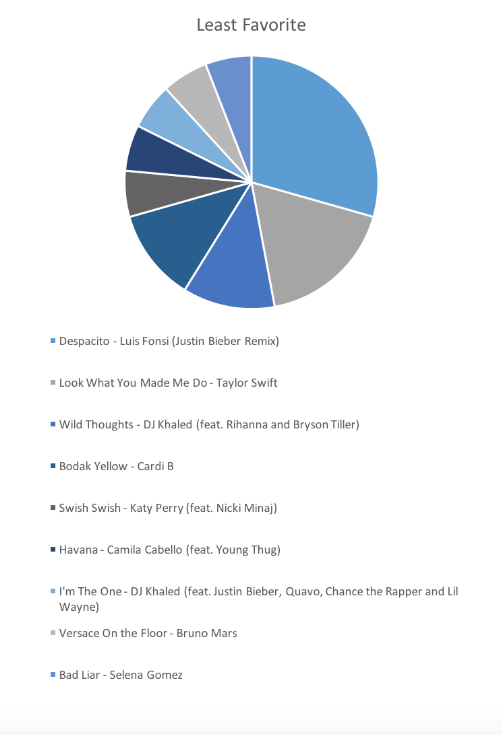 By Ainhoa Petri-Hidalgo