Who is Mr. Munt?
Due to Mr. Barber's sudden disappearance, there was little time to think about the new vocal teacher, Mr. Munt, until he arrived. From Charter, to private boarding schools and even a community college, Mr. Munt has taught at a variety of places. Much of his life has been centered around the performing arts, and he is now in charge of the new Upper School Musical "The Addams Family" which will be revealed to us on the 16th of November, 2017.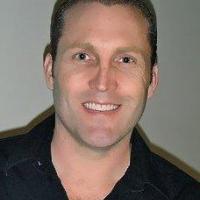 Mr. Munt's passion for music has led him to many different jobs in an array of places, from California and Arizona, to here in Washington D.C. Through his experiences, he says that "sharing my passion for music and inspiring student's interest in the Performing Arts, is the most important thing about teaching" . In L.A, he worked with commercial music composition, which he explained means he got to "pick out songs in films, like the background music during a montage or the music on a car stereo during a certain scene".
Story continues below advertisement
During his time in L.A, Mr. Munt was in a pop/rock band called "Hermetically Sealed " where he played on an industrial keyboard. The band produced an album called "Drance", that was released in 1991 and is accessible on Amazon. "It's got a scary album cover of a guy impaled by a pipe" said Mr. Munt. The album cover did evoke some response for being unorthodox. One customer review on Amazon said, "The album art couldn't be any more misleading as instead of the death metal or harsh industrial I was expecting, I got an earful of smooth uptempo electronic dance music laden with gorgeous synth sequencing." Despite all his musical adventures, Mr. Munt was also a principal but decided he missed teaching and moved to WIS.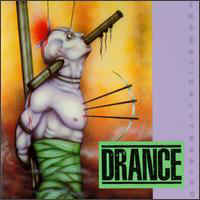 https://www.amazon.com/Hermetically-Sealed-Drance/dp/B000008QMF
During his free time, Mr. Munt enjoys following tennis. Roger Federer, the 2nd best player in the world with 19 grand slam singles titles, is his favorite, "even though he seems like a show off sometimes" Mr. Munt said. He has also recently started watching the increasingly popular TV show, Game of Thrones. But even TV can get boring and without any kids, Mr. Munt thinks he might get a pet. He prefers dogs to cats by a long shot (he's also allergic to cats). "I might get a plant first to know I can keep something alive" Mr. Munt speculated.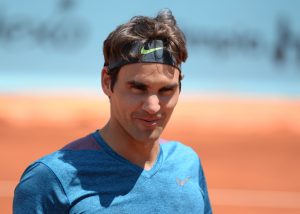 Throughout his many teaching adventures, Mr. Munt remembers one specifically weird incident at his private school that involved a student and a dare. It had been a normal morning until Mr. Munt noticed one student who looked slightly uncomfortable. "I asked, what's wrong Jason? And it turns out he'd tattooed his own initials on his butt, on a dare, with a wire hanger and a lighter" Mr. Munt said. Luckily Jason was sent to the nurse, and Mr. Munt hasn't had any more incidents quite like that one. "He even offered to show me" said Mr. Munt "but I did not want to see it".
Mr. Munt has already become well known at WIS, being both in charge of the WIS High School Musical "The Addams Family" and a 10th grade advisory. Stephanie Hood, who plays the lead role as Wednesday Addams says, "I really like Mr. Munt he's very cheerful and patient which makes him approachable and we always feel like we can ask for help". When walking past his room during advisory, you can often hear one of his advisees playing the piano which he encourages. One of Mr. Munt's 10th grade advisees, Emre Tokpinar, describes him as "A quality guy, very nice, very kind".
The "Addams Family" was chosen to be the High School Musical by Mr. Munt and the choreographer Gavin. "I like horror movies and the Addams family, even though it's a comedy, has a dark mood to it, also it has good music" said Mr. Munt. He thinks that the Musical is going wonderfully and really appreciates the talent students posses. Here at WIS he feels he is able to work on a larger scale because the cast is bigger and more experienced. When Mr. Munt was in High School, he participated in several plays, including many midwest classics such as "Oklahoma" and "Paint Your Wagon". One of his big goals this year is is "to help put on a really awesome musical" as well as to prepare his 12th grade, IB students for the real world.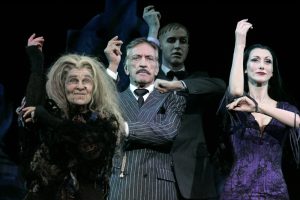 Mr. Munt likes to live by the motto "Take life one day at a time".
By Celeste Bloom