On Tuesday, September 5, the Trump administration announced that it would bring an end to the Obama-era Deferred Action for Childhood Arrivals (DACA) policy, a program that protects immigrants brought to the United States as children, a group sometimes referred to as "dreamers". The 2012 program allows applicants two-year deferrals from deportation, as well as the possibility of a work permit in the US. Although there has been significant backlash, including high-profile criticism and protests, and if some of Trump's reasons were wrong, this move was right. Now it is time for Congress to provide a solution to the crisis, as the futures of both the immigrants and the country are at stake.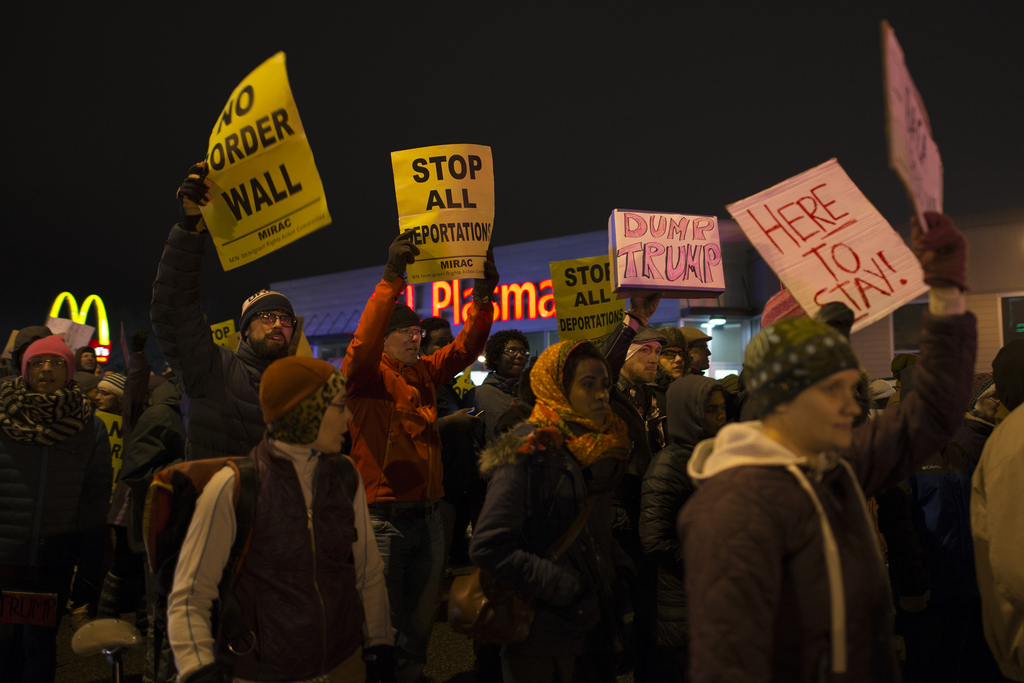 Currently, more than 800,000 people are enrolled in the DACA program, and the Pew Research Center estimates that 1.1 million are eligible. The states with the most people enrolled in the program are California, with more than 200,000, Texas, with 100,000, Illinois, with 40,000, New York, with 40,000, and Florida, with 30,000.
The Repeal:
Trump had been hesitant to rescind the program despite having promised to end it during his presidential campaign, and actually declared in April that people protected under DACA could "rest easy." However, in June, the administration announced that an Obama executive order aiming to expand the program would be revoked and that DACA as a whole would be reviewed. The DACA repeal suggests the investigators found the program not worth keeping.
Story continues below advertisement
The administration has declared that the program would be phased out over the next four years, with permit renewals set to stop in March (but to continue being renewed until then) and that further applications are being terminated. Until then, Congress has the opportunity to pass the order establishing the program as legislation under the Development, Relief, and Education for Alien Minors (DREAM) Act initially proposed by Obama but previously rejected, or to create an entirely new bill responding to the issue of what will happen to the migrants.
In a statement released on Tuesday, Donald Trump defended the decision, calling it an "orderly transition (…) that provides minimum disruption." He cited alleged overreach by the former Obama administration and the supposedly negative effects of the act as reasons for the move, others, mainly Republicans, have defended Trump's push to end DACA.
Meanwhile, large forces have mobilized to defend the act, with hundreds of American business leaders releasing an open letter asking Trump to preserve the program, and Obama posting a statement on his Facebook account calling the decision "wrong," "self-defeating," and "contrary to our spirit [as Americans]." They cite the negative effects of removing the act, with the letter mentioning significant economic losses, as well as the moral consequence of sending people who have lived in the US since childhood back to a country they parted with long ago, simply because their parents brought them illegally.
Yet Trump is right.
Why Rescinding DACA is the Best Possible Move
Despite the good intentions of the Obama administration, there is a little precedent, some have said, to his executive action. Obama cites prosecutorial discretion or the authority of an individual or agency to decide charges and strategies to pursue cases in law, yet there is no precedent for an executive order pursuing this. All previous cases of prosecutorial action regarding immigration have been carried out by agencies or individual prosecutors. Attempts to expand DACA under a new program, Deferred Action for Parents of Americans (DAPA), have already been defeated in justice, setting a precedent on the matter.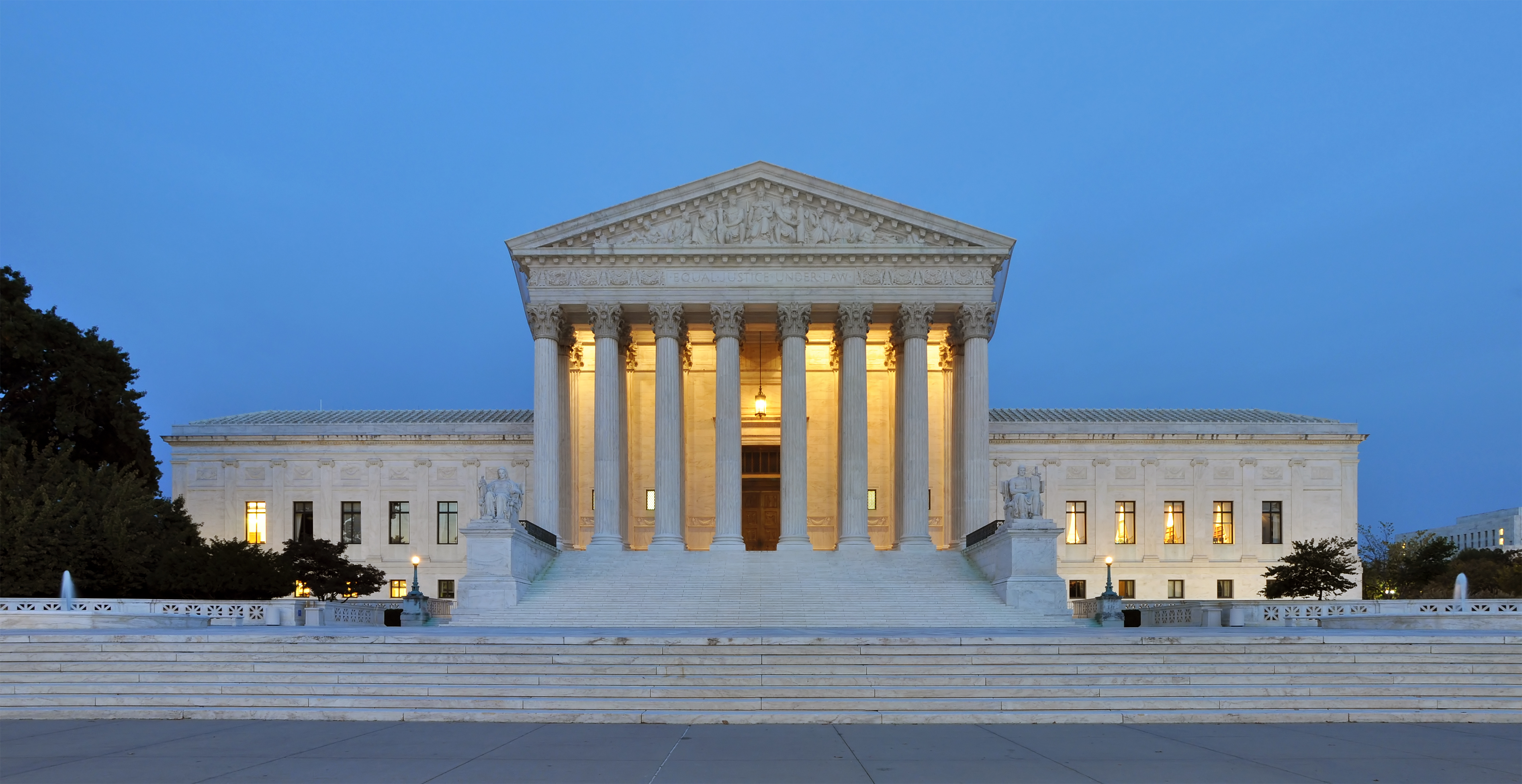 Nine states (Alabama, Arkansas, Idaho, Kansas, Louisiana, Nebraska, South Carolina, Texas, and West Virginia) had previously threatened to sue DACA itself, using the DAPA case for weight, unless Trump rescinded DACA on September 5. Many believe that this suit would likely be successful considering precedents on prosecutorial action and the previous decision to block DAPA. A ruling that DACA is unconstitutional would likely end DACA immediately, causing unforeseeable disruption as the 800,000 DACA benefiters get deported and the companies employing them lose their workers, and that is why Trump acted today.
By providing a window for DACA to unwind, Trump placates the lawsuit-filers and allows for a gradual dissipation of the program, which is certainly better than immediate termination as it leaves those affected – both those who would be deported and the companies employing them – time to prepare for deportation. He also allows Congress to pass legislation formally and lawfully putting DACA in place, a proposal for which already exists in the form of Obama's failed Development, Relief, and Education for Alien Minors (DREAM) Act. Alternatively, Congress could create alternative legislation. Thus DACA and migrant protections will either be drawn to a close in a manner as light as possible, or it will be entrenched even more firmly in the United State's legal framework.
The latter is unlikely as both houses are split on the issue, but several key figures including House Speaker Paul Ryan, former presidential candidate Marco Rubio, and the Democratic Senate Minority Leader, Chuck Schumer, have promised to create replacement legislation. The fight in Congress and the Senate is going to be uphill, but the pressing need should make it doable.
What Next? Why DACA Should be Passed as Law
Congress must make sure that the DACA persists legally, as it is both an economic and moral pillar of the country's future.
When companies asked Trump to maintain DACA, they were right about the potential economic drawbacks. Removal of the program, if it proceeds, would eliminate 800,000 people from the American workforce, a number slightly smaller than the population of San Francisco. This is a significant amount of people, which could otherwise contribute to the American economy by paying taxes and contributing to companies. DACA workers are also more educated than average Americans, have a higher employment rate, and are more than twice as likely to start businesses, businesses which could benefit the US and create the jobs that immigrants are accused of taking away. Thus, repealing DACA takes away some of the best the US workforce has to offer.
Another problem to consider is that the men and women who benefit from DACA – and would be deported – are young. The program caters to those from age 15 to 30, and most of the 800,000 participants currently in the country are within these ages. The US has an aging population, a problem associated with rising healthcare costs, increasing pension needs, and other economic problems. Finding a way to integrate youthful people into society, no matter their origins would certainly help curb this problem.
Additionally, the cost of replacing DACA workers would be large, with conservative estimates placing it at two billion dollars, and the overall impact would be even worse. According to the Cato Institute, a libertarian think tank, the government would lose about $60 billion in revenue from taxing the workers and from other benefits these people give, a sum more than fifty percent greater than the budget of the Department of Homeland Security–the agency that prevents illegal immigration. Additionally, the think tank says America would lose the potential economic growth associated with DACA, which it estimates would amount to $280 billion over the next ten years.
There is also a moral argument to preserving DACA. The migrants which benefit from the act had no choice but to come to the United States, brought to the country as children when their parents left their homes for a better life. These people had no intention to enter illegally, and it would be wrong to deny them a presence in America based on actions by their parents.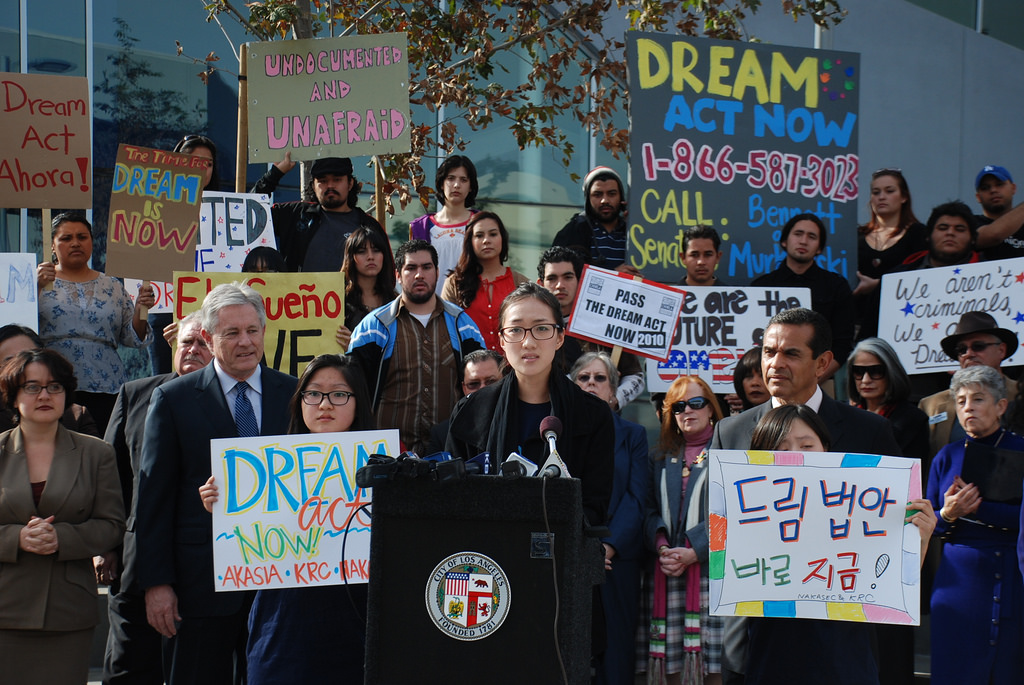 Repealing the DACA program was thus the right move, considering that leaving it as an official government program past the Midwestern States' lawsuit ultimatum would likely place it in danger of rapid termination, creating the possibility of chaotic disruption for both those in DACA and the companies that employ them. Trump – for once? – did well. But there is work to be done in Congress if the U.S. is to keep benefiting from the DACA program. Not only is the policy vital economically, but it is also morally right and upholds inclusiveness and the American Dream, key tenets of the United States' identity. Both houses should, therefore, do their best to create legislation to preserve DACA, and need to do so quickly.