As the school year is coming to a close, so are the activities, clubs, and sports. On May 16th and 17th, the WIS track team ran their last meet of the season at PVAC championships. Championships are a two day event, with prelims the first day and finals the next. The girls and boys both managed to get third place despite the small size of the team.
In the 90° weather, the team got off to a strong start, with 9th grader Ndidi Igbozurike and Thomas Lanning both getting 5th in the 100 meters. Both Ndidi and Lanning got school records.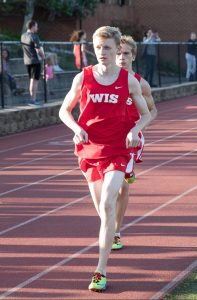 "I was really happy with how I did, and I still have three more years to improve," Igbozurike said. Unfortunately, she was unable to run the 200 meters because she fell ill just minutes before the meet. Just being a freshmen,she will surely improve by the time she is a senior.
Story continues below advertisement
Thomas Lanning continued his success in the 400 meters, where he placed second as well as setting a school record with a time of 53.73 seconds. Sophomore Marissa Morrison was successfulas well and came in sixth in the 400 meters. 
Junior Rhya Evans continued her successful long distance track season by breaking three personal bests in the 800, 1600, and 3200 meters. She won the 3200 as well as setting a school record with a time of 12.05.32 minutes. Evans then went on to place second in the mile and fourth in the 800 meters.
On the guys side, Junior Henry Asher, WIS' best long-distance runner placed 4th in the 800 meters, 6th in the mile, and set a  school record in the 3200 with a time of 10:22.19 minutes.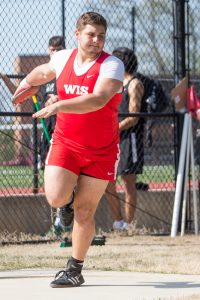 Sophomores Nicho Zuchi and Remi Birmingham also had a good run, finishing  in 7th and 9th in the 800 meters, and 8th and 9th in the 1600 meters, both with personal best times.
And last but not least, Senior Antonio Musalem-Pinto placed won the discus and placed2nd in shot put. Freshmen Fabrice Grey also participated in the diskus, getting 9th.

"Whenever you can finish a track season by finishing in third place for both girls and boys i consider that to be an achievement for a school like WIS, with it's limited athletic facilities," said Tom 0'Mara, the school's athlete advisor. Overall, despite the small size of the track team, WIS had a successful season. 3rd place isn't bad, but next year WIS does have a chance at taking home the PVAC title, with a team full of strong freshmen and sophomores.