The WIS community is from all over the world, but during the school year we are all based in the DMV, althought not many of us take the time to explore our city, Washington D.C and it's surroundings. With contributions from some of the WIS community, this bucket list has a few of the places you should explore before you leave the DMV, whenever that may be. Grab a friend and see how many you can tick off!
Food:
Astro Doughnuts and Fried Chicken
Story continues below advertisement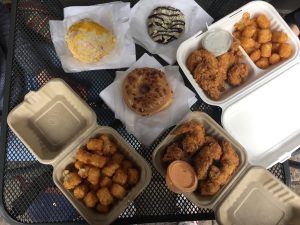 Photo Source: Sacha Davies
Why? With inventive yet delicious doughnuts and indulgent fried food, what's not to love? "It seems like a very caloric combination, but it looks amazing," says freshman Nico Vallada.
Where? Just a 2 minute walk from Metro Center and close to the White House.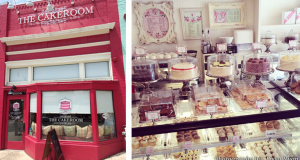 Photo Source: Lissa Ryan
Why? It is a cute and quaint cake place in beautiful Adams Morgan, with delicious baked goods and a picturesque seating area to enjoy them. 
Where? On 18th Street in Adams Morgan, closest to the U Street/African-Amer Civil War Memorial/Cardozo Metro stop (green, yellow), and the Dupont Circle Metro stop (red), and by the 90, 96 and X3 buses.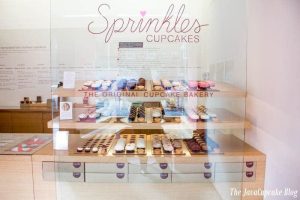 Photo Source: Jen Colin from The Java Cupcake Blog
Why? "Delicious cupcakes and 100x better than Georgetown Cupcakes," says Dorothy Nelson. 
Where? On the beloved M Street in Georgetown, easily accessible by the 30N, 30S, 31, 33, 38D and D5. 
Photo Source: Lauren Shia
Why? The clever names, massive cupcakes and delicious flavors beat Georgetown Cupcakes any day.
Where? In Georgetown, on Thomas Jefferson St NW, in between M St and the Waterfront.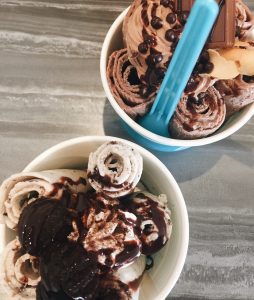 Photo by Sacha Davies
Why? "It's a cool place to go to, the ice cream is pretty good but the experience as a whole and the making of the ice cream is what makes it worth it" – Nico Vallada
Where? On P St. in Dupont, a short walk from the Dupont Circle Metro stop.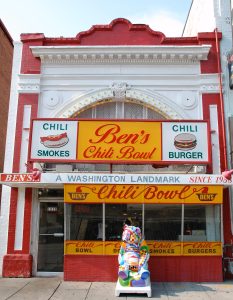 Photo Source: Visit DC
Why? "Get the chili dog – it's what Obama got", says Ye'Amlak Zegeye. Open from 6 a.m until 3 a.m.
Where? The original Ben's Chili Bowl is located on U street NW, the nearest Metro stop being U Street/African-American Civil War Memorial/Cardozo (green, yellow).
Activities and Destinations:
Tour the Gutters of the National Cathedral
Photo from National Cathedral Washington Association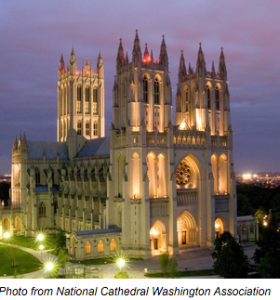 Why? It's a new way to see DC and the cathedral, and it has many great photo oppurtunities. No, these gutters are not sewage gutters. 
Where? Just up the street from our very own school.
Go to the 9:30 club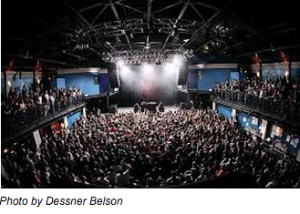 Why? Google's description says it has been "an edgy concert and dance venue for 30+ years." It is one of the few places that was also a large part of your parent's youth and young adulthood, as well as the kids of DC now.
Where?  Near U St. The U St area is also home to many other nightclubs and music venues at your disposal.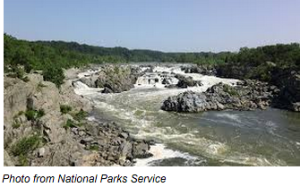 Why? So you can get away from the city and suburbs and enjoy the cool breeze from falls.
Where? In McLean, Virginia. A drive for most people, but worth it.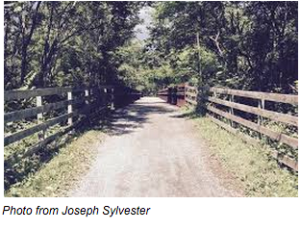 Why? You can take a ride to Bethesda. Or walk to Georgetown. Or run to Silver Spring. Wherever you desire, the possibilities are endless.
Where? It spans from Georgetown to Silver Spring, and can be accessed (and has access to) many other trails and roads such as Beach Drive.
Ice Skating at the Sculpture Garden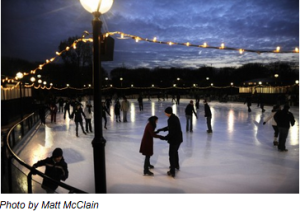 Why? It's picturesque, fun and it gives  you a chance to see the amazing artwork surrounding it. 
Where? Right by the National Gallery of Art and the National Mall.
RFK Stadium for a DC United game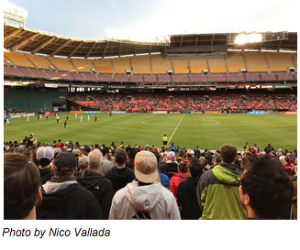 Why? "Go soon because it's going to be closed down soon!" – Nico Vallada
Where? By the Anacostia River, near East Capitol St NW.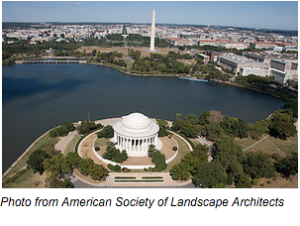 Why? Since many of us take these monuments for granted as they are on our home turf, be a tourist at home and take some time to visit the Washington Monument, Lincoln Memorial, and many more! Tip: an especially beautiful time to see them is in the spring, when cherry blossoms are in full bloom!
Where? The Mall spans across a large portion of downtown DC, close to many metro stops such as Judiciary Square (red) and L'Enfant Plaza (yellow, green, orange, silver, blue). The Tidal Basin is a short walk from the Washington Monument (pictured).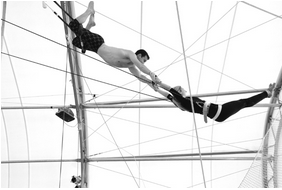 Photo by Meg Biran
Why? "The physical architecture of the place is amazing, all the people are nice and encourage your to step out of your comfort zone and fly" – Lily Coll
Where? Near the Nationals Park, on New Jersey Ave SE. Accessible by the Navy Yard Metro Station (green).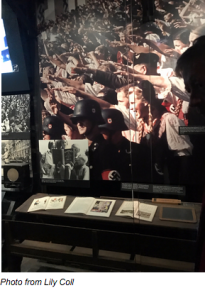 Why? It's an enriching and hard hitting experience that everyone should experience at least once.
Where? Near the Washington Monument, on 14th St NW.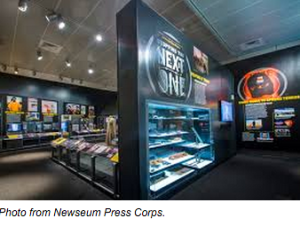 Why? It's a fun and interesting museum (with a good cafeteria) for all ages, and one of TripAdvisor's 2016 Traveler's Choice Top 25 Museums in the U.S.
Where? Near Judiciary Square Station (Red) and Archives-Navy Memorial-Penn Quarter Station (Green and Yellow).