Summer vacation is right around the corner, and for many this means traveling around the world and going to beaches and mountains. For many others though, it means 11 weeks of doing nothing. While doing nothing why not start up a new show or two? Here are the most binge worthy shows available that you should watch:
Action:

The Walking Dead (Netflix, seven seasons(2010-))
Story continues below advertisement
A fantastic display of a post-apocalyptic future in which Rick Grimes and others must survive not only walkers (zombies), but other groups of people whose last drop of humanity left them when the world collapsed.
"Probably the best show I ever watched. I think it's fantastic and the way the characters react with the environment, walkers, and other people is truly great," says David Somay.
Lost (Netflix, six seasons(2004-2010))
Following a plane crash, a group of survivors must survive on a supposedly deserted island in hope of being rescued. The island, though, holds mysteries and secrets of it's and everyone else's past and future that keep you watching until the end.
Prison Break (Netflix, four seasons(2005-2009), (2017))
Prison Break follows a man, Michael Scofield, on his mission to break his brother out of prison. Michael is convinced that his brother, Lincoln Burrows, is innocent of the crime for which he was committed, the murder of the vice president's brother.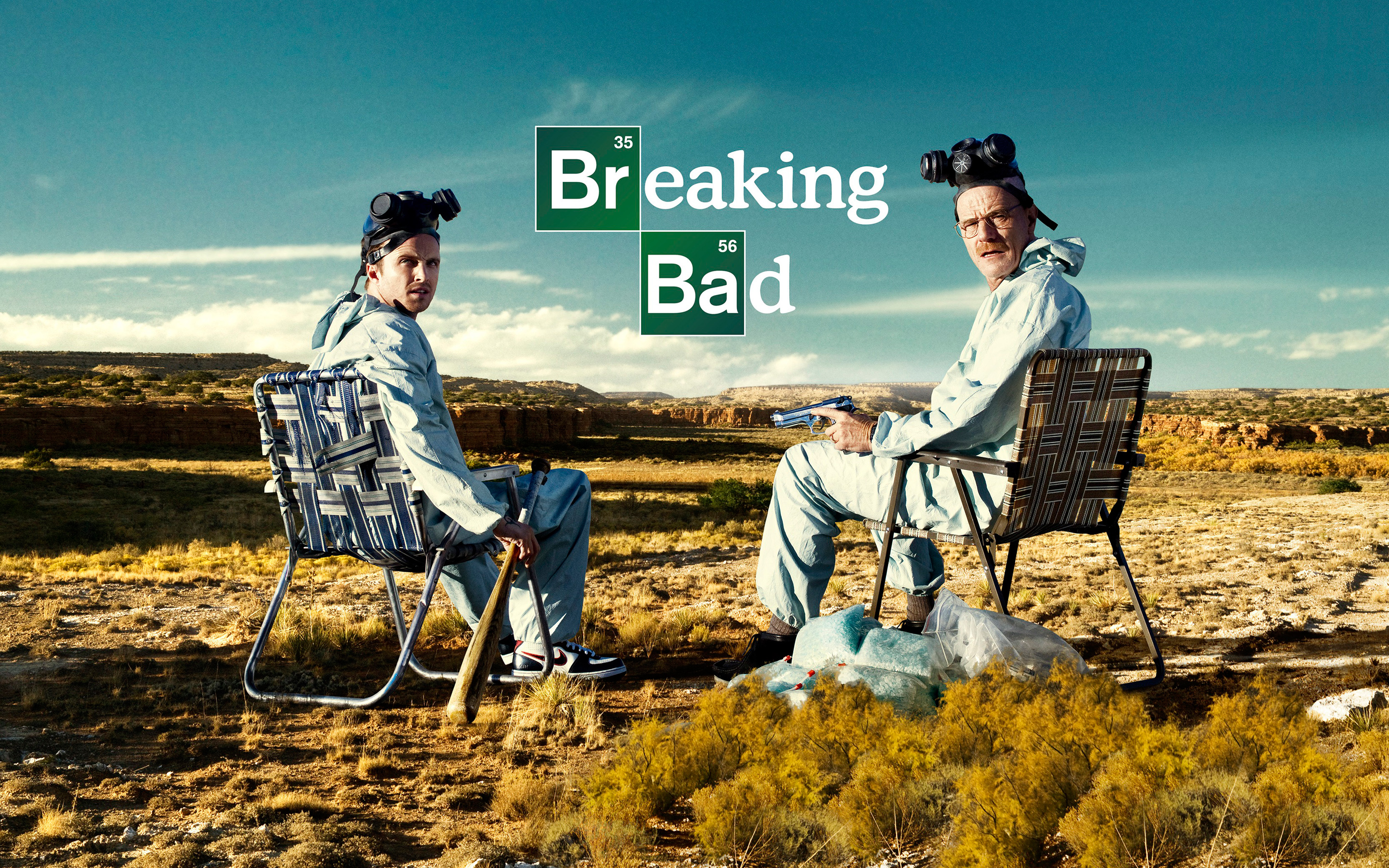 Breaking Bad (Netflix, five seasons(2008-2013))
One of AMC's best shows ever, Walter White goes above and beyond to make money for his family before his lung cancer kills him. But with a brother in law as a DEA agent, things will get meth-y.
Sci-Fi/Fantasy:
Doctor Who (BBC, 26 seasons (1963-89), 10 seasons (2005-present))
Revived in 2005, it has been revived and has left its millions of fans begging for more. The Doctor, from a race called the Time Lords whose home planet is Gallifrey, travels through time and space in his ship the TARDIS with many different companions.
Stranger Things (Netflix, eight episodes(2016-))
A masterpiece of a show which follows the disappearance of a young boy and the monstrous chain of events it launches in the small town. It's set in the 1980's and it's one of the best shows to have come from Netflix.
Wayward Pines (Hulu, two seasons(2015-))
A great, yet unknown, show based on the book "Pines" by Blake Crouch, where a small town in Idaho holds more questions and secrets than answers leaving an FBI agent wondering if he'll be able to make it out of alive.
Game of Thrones (HBO, six seasons(2011-))
The last members of the family currently ruling, the Targaryens, are planning to regain the throne. The hete between the houses Stark, Lannister, Baratheon and Targaryen and the remaining great houses Tyrell,Tully, Martell, Greyjoy, and Arryn leads to a massive war.
Charles Lane says, "The first few seasons are great, but it can get slow later on. Still, a really good portrayal of medieval life and fantasy."
Black Mirror (Netflix, three seasons(2011-))
Each episode has its own unique and dark story with it that grasps the viewer and doesn't let go until they're finally satisfied. It's currently a Netflix exclusive and a great one too for anyone who likes dark-ish television.
Comedy:
Friends (Netflix, 10 seasons(1994-2004))
A group of 20 somethings have a ridiculous relationship that results in hilarious mishaps, confusion, and fun.
Parks and Rec (Netflix and Hulu, seven seasons(2009-2015))
A hilarious group of people with polar opposite attitudes work together in the Parks and Recreation office of Pawnee, Indiana. This show offers a large amount of laughs and feels for anyone.
9th grade student Sacha Davies says, "All the hilarious characters work together to make a funny show even funnier. Definitely check it out!"
The Office US (Netflix, nine seasons(2005-2013))
Hilarious actors like Steve Carell and Ed Helms on the same show makes for a comical and appreciable show to watch. Its set in a paper company like the British version, and many had doubts about the American version, but any doubts were blown out of the water.
"I love it. It's really funny and the cast makes it even better. I recommend this to anyone who likes mockumentaries and thus I recommend Modern Family too," said Matias Martina.
How I Met Your Mother (Netflix, nine seasons(2005-2014))
A show dubbed the new "Friends", five friends live out their lives in a hilarious manner that has kept countless watching until the end. Though its ending was met with criticism, it is an instant classic as a result of its sophisticated yet fun humour and style.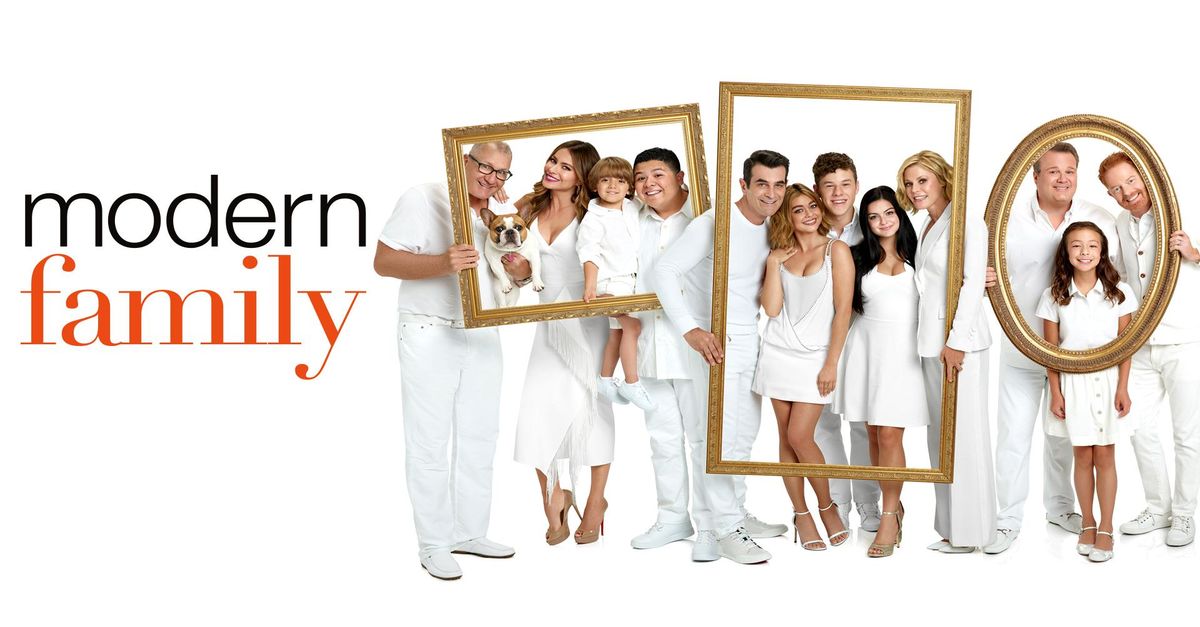 Modern Family (Hulu, eight seasons(2009-))
Today's families come in all shapes and sizes. The original and basic man, wife and two kids is no longer a thing. This incredibly humorous show has you laughing from episode one to the end.
The Big Bang Theory (CBS, 10 seasons(2007-))
A show which has received mixed review over the past few years is one that is definitely worth watching. Its funny and different from other shows and uses its characters in unique yet predictable ways which satisfies the watcher.
Brooklyn Nine-Nine (Hulu, four seasons(2013-))
A show in a New York police precinct wouldnt appear to be funny, but it is. Andy Samberg and the rest of this cast make for a hilarious show and good television overall.
Community (Hulu, six seasons(2009-2015))
Personally my second favorite show on this list, Community offers a wide array of characters that each offer their own magnificent comedic input that makes this show as hilarious as it is. It is a must watch for anyone who likes comedies.
Heros:
Gotham (Netflix and Hulu, three seasons(2014-))
James Gordon is a crime fighting cop who, through the corruption and crime in the city, must stay alive and try to avenge Bruce Wayne's parents death in a Gotham with no Batman.
Maya Rodic says, "I think that it's fascinating, it is a show you either love or hate, but I love it. I recommend it to anyone who loves DC and Marvel or just a good cop show."
The Flash (Netflix and CW, three seasons(2014-))
Barry Allen is the fastest man alive after being struck by lighting. Ironically, using his powers he will find many other people who are faster who all want to hurt him and his city. With the help from his friends at Star Labs, he will do anything he can to protect everyone he can.  
Arrow (Netflix and CW, five seasons(2012-))
A darker and grittier CW show, "Arrow" follows the life of Oliver Queen, the Green Arrow, through his memories that led him to become who he is and the problems he faces today.
Marvel's Protectors Series (Daredevil, two seasons, Jessica Jones, Luke Cage, and Iron Fist all 13 episodes each(2015-))
These shows are each fantastic displays of some of Marvel's unknown characters. Each protecting New york, the way these characters are executed is a thing of class.
☆☆☆☆☆
Legends of Tomorrow (Netflix and CW, two seasons(2016-))
An alternative to DC's main heroes, these "side heroes" travel through time and protect history from villains and prove their value on the small screen.
Animated: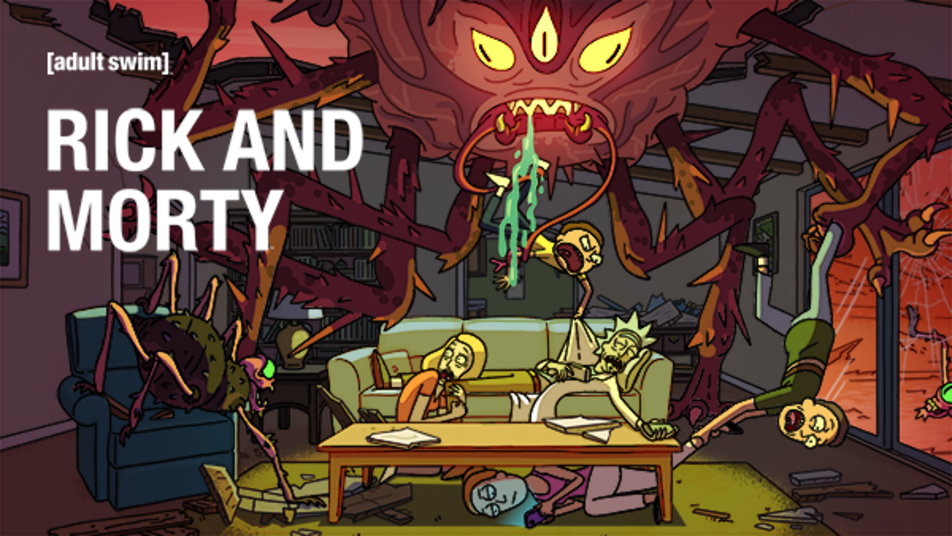 Rick and Morty (Hulu, two-three seasons(2013-))
My favorite show on this entire list, Rick and Morty is a hilarious yet intelligent show following a genius drunk and his pubescent grandson on their adventures through time and space.
The Simpsons (Hulu, 28 seasons(1989-))
A classic all around the world, this series, and its iconic characters, have been going strong since it first began. The original animated comedy, it has many seasons, a movie, and is an all around fantastic show to watch.
Futurama (Netflix, 10 seasons(1999-2013))
Despite having been cancelled twice on two separate channels, it's incredibly well executed episodes live on Netflix. This show is one of the greatest animated shows of all time and its witty humour works fantastically with all the real emotions produced by its characters.
South Park (Hulu, 20 seasons(1997-))
A show with never ending satire and controversy, what started as the misadventures of four 3rd graders has become one of the most popular shows on television these days for its hilarious yet honest views on the world.
Luca Vallada says that "It's a good show but not for the younger audience. It's hilarious and I do recommend it to binge watch since it has so many episodes."
Family Guy (Netflix, 16 seasons(1999-))
Though it had to take a break and rethink its intensity, Famliy Guy has remained Fox's funniest animated show, alongside "The Simpsons", for the past few years. With a wide array of episodes from a giant chicken to Liam Neeson to Judaism, it has proven that it is worth the watch.
Other:
Designated Survivor (Hulu, 21 episodes(2016-))
A new show on ABC offers an alternative president to the White House under horrible circumstances after the Capital is bombed. The episodes will keep you watching until your questions are answered and new ones are brought up.
3%(Netflix, eight episodes (2016-))
This show is a great representation of what not American shows can do. Its set in the near future and is a dystopian Brazil that provides action, a good plot, and a fresh change in characters and scenery. Though it is in Portuguese, it provides English audio and subtitles.
Key and Peele(Hulu, five seasons)
Multiple satirical skits that use humour to talk about topics that are more serious than funny like racism, poverty, and drugs. Having also made a movie, the success of Keegan Michael Key and Jordan Peele is undeniable and their show demonstrates that.
Nico Vallada