The battle for 1st place in the English Premier League (EPL) has been a tight one recently. Chelsea lead with a seven point margin over Spurs and have very few games remaining, three to be exact. Can they be caught up to in these final stages?
In a league with 20 of England's best teams, it's always hard to come out on top. With each team having to play 38 games to just stay in the league, winning the Premier League is a much bigger challenge.
At the beginning of the season, not much was expected from Chelsea after a disappointing season left them in 10th place behind the likes of Southampton, West Ham, and even Stoke after having won the league the season before.
Story continues below advertisement
Chelsea were taken over by Antonio Conte in the summer and it was new for both the fans, and Conte himself having come from a three year stay at Juventus and 10 year in Italy.
Their first games under Conte were mixed with big wins against former champions Leicester, West Ham, and Watford, but loses against Liverpool and rivals Arsenal.
Some unforeseen transfers also had some fans doubting the capability of Conte by bringing back David Luiz and with him new faces, Marcos Alonso and Michy Batshuayi.
Though these were good players, whether they would fit with the Chelsea team and formation was a different story.
Then Antonio Conte made a drastic changed that completely shifted the outcome of the season and allowed for Chelsea to go on a 13-game win streak. He put into play the 3-4-3 formation.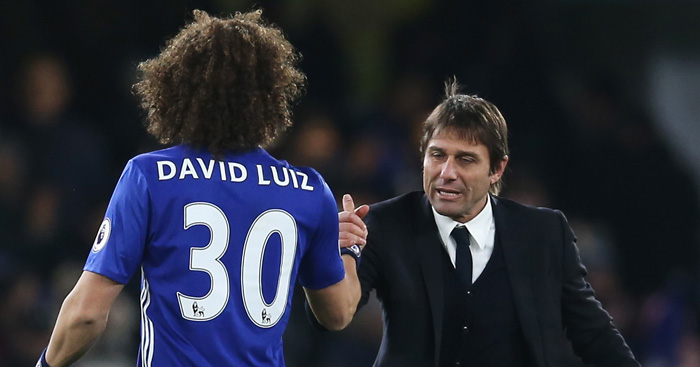 Three center backs, two center midfielders accompanied by two wingbacks, one on each side, and three attacker, it was a perfect fit for Chelsea.
The change to a 3-4-3 was one that was not only unexpected but completely different from what had been done by other managers at Chelsea. No longer were they going to park the bus.
The introduction of Marcos Alonso and the re-introduction of Victor Moses were key parts to the success in the campaign thus far, and with plenty of attacking power ahead of them and defending behind, everything fit together perfectly.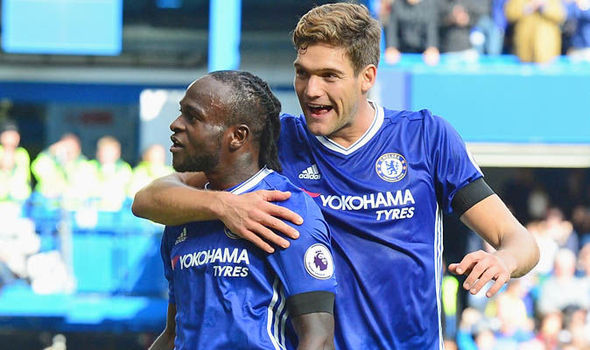 Gabriel Asher, a die hard Chelsea fan, had this to say about the change, "It turned a very defensive team into one that could attack freely and still have a reliable defense. So I do believe it was a vital change."
After this change, Chelsea only lost three EPL games out of 27 and have remained in first ever since.
Their streak was shut down with a 2-0 loss to Tottenham in January.
Chelsea have also suffered recent losses to Manchester United and Crystal Palace which have slowed them down significantly.
This means that Tottenham Hotspur are now racing behind Chelsea and they have been in top from, winning 5 out of their last five Premier League games.
Harry Kane, Dele Alli, and Christian Eriksen have been the driving forces behind Tottenham's success sharing a total of 46 goal between them and 23 assists this season.
But a recent loss against Chelsea in the FA Cup might have messed up their game.
"The loss to Chelsea [in the FA Cup] was harsh, but I still believe that Tottenham can keep winning" said a 6th grade Spurs fan.
With a small 1-0 victory over Crystal Palace on Wednesday, a 1-0 loss to West Ham, and a tough game coming up against Manchester United, May 14, the current runner ups may remain runner ups.
Chelsea have three more games remaining and they need to win at least one more in order to guarantee victory at the end of the season.
With Everton having been the last major opponent they needed to play, the win against them may have sealed the deal for Chelsea, and following a 4-2 win over Southampton as well, they have plenty of motivation to keep on going.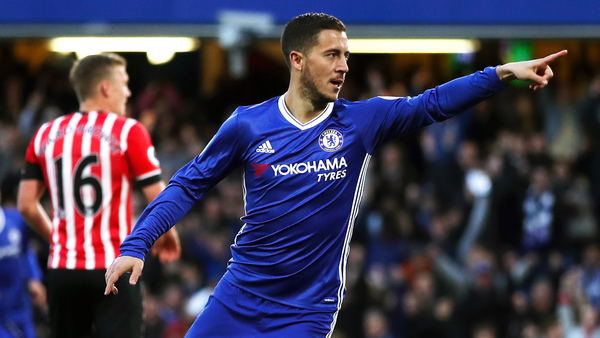 A strong 3-0 victory against both Everton and Middlesborough saw Chelsea win comfortably, and come closer to victory.
Now with West Brom the next challenge ahead, a win will guarantee Chelsea being crowned champions at the end of the season.
"We must be pleased because we played a game with the head and, at this part of this season, it is important to use our head, then your heart and then your legs," said Conte after the game against Everton.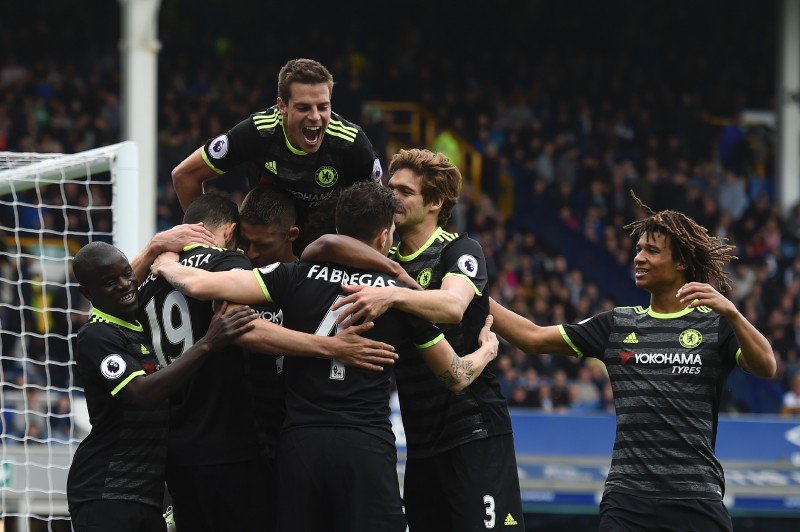 But the battle for the top isn't so crucial for many other PL fans. Many neutral fans of the Premier League are enjoying this battle, like a Manchester City fan who described the battle at the top as a "wild race for a trophy anyone could get."  
But how important is this title for both Chelsea and Tottenham?
For Chelsea it would be their fifth EPL title and 2nd in 3 seasons. But for Tottenham it would be their first ever PL win and their first trophy in 9 years, the last being the league cup in 2008.
"We [Chelsea] need to stay focused on winning our games one game at a time and have to approach them cautiously but with valiant effort," Gabriel Asher said after the Middlesborough game.
It is safe to say that no matter who wins the league in the end, it will not only have been a tough fight, but a great competition for everyone to enjoy.
Nico Vallada