A lot of Donald Trump's presidency is abnormal and absurd, to say the least. One aspect which has recently caught my attention is the seemingly strong connections between Trump family members, the government, and the Trump business empire. Over the past few months, there have been many events that have raised concerns over the President's familial ties within his business and the White House. These intertwining have grim implications for Donald Trump's presidency.
After Trump's refusal to divest his ownership stake in his company and instead handing over the control to his sons Eric and Donald Jr., government agencies are being forced to pay to support business operations. Naturally, this decision has disappointed some ethics experts who believe that the conflicts of interest remain. Additionally, leaving his business empire to his sons makes it inevitable that the government will continue to be involved as they are a part of the president's direct family. Eric Trump travelled to Uruguay in early January for a Trump Organization promotional trip. Eric Trump's business trip to Uruguay cost taxpayers $97,830 in hotel rooms for Secret Service and embassy staff. While Trump and his son pledged to keep the company separate from the presidency, this circumstance brings into question whether government can truly be detangled from Trump's business and companies.
Evidently, Trump and his family depend on publicly funded protection granted to the First Family on their global business ventures to promote their brand. According to purchase review by the Washington Post, Secret Service's hotel rooms cost $88,320 and the US embassy in the capital of Montevoid paid an extra $9,510 for its staff to in Hotel rooms to support the the visit.
Story continues below advertisement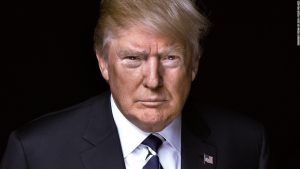 While public benefits are provided by Social Security service, it is hard to see the benefits in coastal trips to promote the activities of the Trump organization. These trips essentially relate the use of public resources to further the Trump family's private gain. Evidently this is a drawback, or benefit in Trump's perspective, of Trump's decision to pass along his business ventures to his direct family. Later this month, Eric and Don Jr. are expected to travel to Vancouver in celebration of the grand opening of the new Trump International Hotel & Tower, raising a likelihood of a recurrence.
Similar to her brother, Trump's eldest daughter Ivanka has become a focus of concern, stemming from the ambiguity surrounding her role in the White House. Not only did she announce that she was taking a leave of absence from her clothing company and has since moved to Washington DC after her father was elected, her role appears to be similar to that of the First Lady. The law prohibits the President from placing family in executive roles. However, Ivanka has remained vague about her role in the White House, keeping a powerful and involved appearance. During Donald Trump's transition period, Ivanka Trump and her husband, Jared Kushner, were pictured in a private meeting with Japanese Prime Minister Shinzo Abe. Furthermore, since the election, Ivanka Trump has attended meetings with at least two foreign leaders and has spoken to one on the phone. She also joined her father on a trip to Delaware's Dover Air Force Base to honor the returning remains of a U.S. Navy SEAL killed in a raid in Yemen. While these duties to me seem unusual and excessive for a President's daughter, family members of past Presidents have similarly been strongly involved in government matters. Nonetheless, her presence has raised some matters of contention.
While Ivanka Trump has reportedly divested her common stock, she still receives fixed payments from the Trump Organization and clearly has an interest in its continued success. Moreover, Trump criticized (on Twitter of course) Nordstrom for severing ties with her clothing brand while White House counselor Kellyanne Conway overtly promoted Ivanka Trump's clothing and jewelry brand on television. This public promotion to protect Ivanka's daughter's clothing company and criticism of Nordstrom present a similar image of inappropriately close ties of the government to family business. No President should defend their family's private business while leading the country. No President should have their business benefit, even indirectly, throughout their presidency. No President should raise questions of ethics surrounding their personal endeavors and familial matters. But then again, there has been no President like Donald Trump.
By Ananiya Kumar Neeck