Donald Trump has recently signed an executive order to ban Muslim immigrants and refugees from seven countries from entering the United States. His purpose was to keep 'radical Islamic terrorists' out of the country. The countries that are affected by the order are Syria, Sudan, Somalia, Yemen, Iraq, Iran, and Libya. This will end the inflow of Syrian refugees coming into the US and stop many people with plans of starting a new life in the United States.
Being an international school, WIS has many Muslim students and students from the banned countries. Obviously, these students have strong reactions to the President's controversial order.
Eighth grade student, Dean Atassi, has a Syrian father. The Atassi family was a noble family in Syria, and has three former Syrian presidents. One of the main purposes for the order was to keep Syrian refugees out. With such a strong connection to Syria, Atassi was very angry about the ban. "This guy has no idea what immigrants do for this country," Atassi said. "Without immigrants, America wouldn't be such a developed and advanced country, such a tolerant and welcoming country."
Story continues below advertisement
Dean's family is not affected by the ban because his dad has a G4 visa, which means he is eligible to work and be a resident of the United States. Although his family is not affected, Dean has friends who will be. "I know some people who are in Damascus right now and have homes in the US," Atassi said. "They can't come back, even if they have a green card."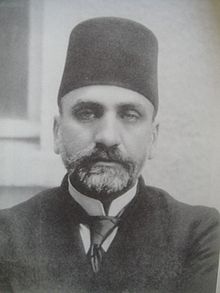 Leya A, a sixth grader, has parents of Saudi Arabian, Bahraini, and Iranian heritage. Iran was one of the vetted countries, so she has firm opinions about President Trump's executive order. "The amount of people who are from the banned countries that have killed Americans on American soil is zero," said Leya. This is one of the main flaws of this ban. 15/19 terrorists involved in the September 11 attacks were from Saudi Arabia, and the rest were from the United Arab Emirates (2), Lebanon, and Egypt. None of those countries were part of the ban.
Muslims have been immigrating to the US for decades, but the racism against them has been getting worse over the years. Leya's family has just started experiencing these negative stereotypes about Muslim and Arabic people. "My mom was born in Texas, and while she was growing up, people didn't even think about the fact that she was Arabic," said Ahmed, "now, that's what people think when they look at my family."
To many, Trump's ban doesn't seem like it will help to solve terrorism. In fact, it might only make terrorism worse. "If somebody from one of these countries is a terrorist, we should put them in jail, instead of kicking them out of the country," said Leya. "This won't help defeat ISIS or any terrorists at all," Atassi said.
On Friday, a Seattle judge temporarily blocked the President's travel ban. The ban will be suspended until a court can hear the whole case. For now, immigrants can keep coming into the country. But, the ban could easily get put back into place if the Trump administration changes some of the details to make it legal. The Supreme Court could bring back Trump's travel ban, especially if the new conservative Supreme Court nominee, Neil Gorsuch, gets approved.
by Saul Pink