Creative Time is a New York based non-profit public arts organization with a commitment to universal human rights and free expression. They have collaborated with thousands of artists to contribute to the debates, dialogues and dreams of today by using art to illustrate events and raise awareness.For the past four decades, they  have commissioned and presented formidable public art projects throughout the world. Creative time is based on three guidelines that are reflected in their innovative and poignant projects. The three main principles are:"art matters", "artist's voices are important in shaping society",and "public spaces are places for creative and free expression".
A Creative Time summit was held recently in DC from October 14 to 16, at the Lincoln Center. The theme was "Occupy the Future". The summit discussed the effects of wrestling control of the democratic process – attempting to discuss the questions of occupation of power The three days were filled with lectures, workshops and interactive discussions on gender, state violence, labor, climate and revolution from both an international and intersectional vantage point associated with popular grassroots movements. These discussion points of current issues were further fueled with dialogues with a focus on art, mentioning everything from the irrational, the bizarre and the non-utilitarian to specifically designed art for protest movements.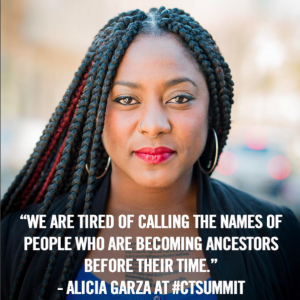 Story continues below advertisement
I attended the second day of the event and found it to be a very educational and rewarding experience. Talks ranged from the development of the Anthropocene, environmental issues, debates on the effects and reality of racial division, a troubled democracy, and the use of the internet to showcase the increasing polarization of American politics by culture jamming. All of the talks were short and concise with multiple speakers for each umbrella topic.
Overall, the summit had a range of events that catered to everyone's interests, including special events such as themed lunches, dance performances, history reenactments, and even a protest in front of the White House. The diverse speakers included a member of the US Congress, a Palestinian politician, designers, journalists, a 1992 write-in candidate for President of the United States, entertainers, researchers and directors. The variety and diversity of people truly amplified the wealth of knowledge that was shared throughout the event, and was partly the reason it was such a wonderful experience.
In my experience, all the staff were very friendly and made registration easy on that Saturday. Although at first, the exact content of the talks was not perfectly clear, once you had registered for the event, at the very cheap price of $25, you were given more in depth information. I would recommend waiting until you're at least 16 years old  until you attend the event, although there is no official age limit. In my opinion, the event was definitely worth the while, due to the variety of topics and pertinent speeches by a wealth of extraordinary and diverse people.
With inspiration from the summit, I conclude this piece with the command to everyone, directly from the creators of the Creative Time Summit:
    "Be Realistic and Demand the Impossible."
By Phoebe Thomas