The WIS Varsity Cross Country team was fueled by an astonishing sense of community and a shared drive to improve this season. Enjoying an eight-week season, runners came to practices Monday through Thursday to prepare themselves for meets. 
Cross country is the only co-ed fall sport at WIS, and the team's structure is unlike any other sport. They had three coaches: upper school math teacher Gary Piligian, upper school English teacher Katherine van Niekerk and WIS parent Douglas Mossman. The team consisted of four captains, seniors Sophia Jemsby, Gabriel Piris, Valeria Cuesta-Lopez and Jack Merz, and 26 runners. Spanning across all high school grades, and even including one eighth-grader and two seventh-grade runners, the cross country team welcomed all students of the Tregaron WIS community.
The team had three types of practices: long runs, interval training and conditioning. Each respective skill is necessary to complete a 5K race, which is the length of all meets. 
"Most of the team would agree that interval training comes first in terms of difficulty then the long runs," Jemsby said. An example of this is half-mile repeats, which consist of four to six half-mile circuits, where runners aim to decrease their time with each iteration. 
Story continues below advertisement
Piligian emphasizes that interval training is the best way for the athletes improve despite being the most disliked activity among the team. On the other hand, long run training consists of 40 minute runs around the Tregaron Conservancy or Cleveland Park. 
As speed rarely correlates with age, unlikely friendships can form, such as between eighth grader Anabelle Cordero and Jemsby. During practice they would settle into groups based on their pace, allowing conversations to flow. Cordero mentioned often forgetting the routes during long runs but receiving guidance from Jemsby. " I don't know the route," Cordero said. "So I'm always asking people, 'where do I go?' [Jemsby] is so nice and helps me out a lot."
The team's camaraderie extended during adversity as memorable conversations sprouted up between injured players in the weight room. 
Even in the face of injuries, rather than being ostracized for being unable to run, the team uplifted each other, allowing for a smoother recovery. "The laughs shared between the injured bring the team closer," Piris said. 
The player's recoveries often relied on the advice of the new Athletic Trainer Joseph Merrill, who is just as much a part of the team's fellowship as any of the coaches, according to Merz. Merrill is affectionately nicknamed Joe by WIS athletes. Merrill joined the WIS athletics teams following former Athletic Trainer Patrick Altekruse's retirement in 2021.  
Cross country does not receive the motivation of a large cheering crowd or a scoreboard. "People don't always see why we do this" Jemsby said. What makes up the sport is not always clear.
"Cross country is a mixture of competing with [your] past self and enjoying the community we have built," sophomore Nicolas Watts said. 
This sentiment was echoed throughout the team, except for the occasional joke about only staying because Piligian would take attendance.  
The team maintained a lighthearted environment throughout the season, which created ongoing inside jokes, and runners always returned from meets with smiles, often captured in Cuesta Lopez's vlogging and photography.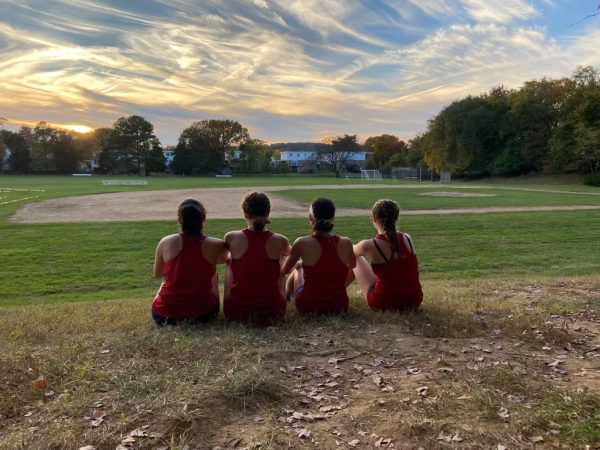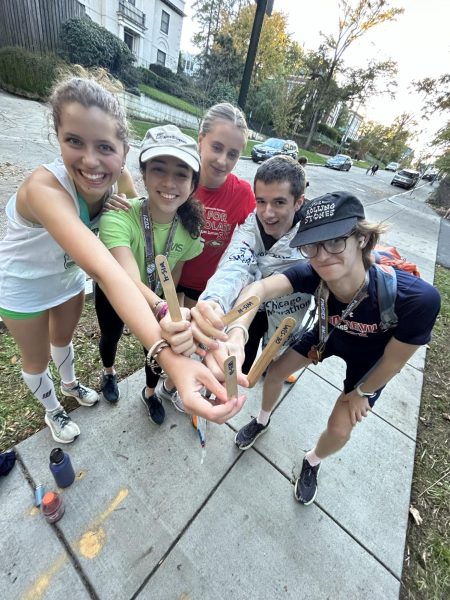 Though cross country tends to be far from the spotlight, Piris believes this is not a deterrent. "In the end it is the lively and family-like environment keeps us together," Piris said. 
by Martina Tognato Guaqueta