In this past year, there have been three notable incidents where well-known white people have used their fame inappropriately. It has been said that their questionable actions were easily dismissed because of their race, or that they were not penalized the same way as someone with a different skin color might have been. In the cases of Melania Trump, Taylor Swift and Ryan Lochte, they have set a bad example for their supporters, specifically their younger fans. These three celebrities questionable actions, tie back to the debate about preferential treatment towards white people and the response their actions get from the general public.
Tension between Kanye West and Taylor Swift has been growing since the 2009 VMA's, where over the years, there have been some apologies about the event, as well as a rekindled friendship, and lots of jokes. However, all of these improvements between the two of them came to a sudden halt and fan rivalry when Kanye West released his newest album The Life of Pablo.
Taylor Swift Victimizes Herself Against Kanye West
It all began at the 2009 VMA's when West took the microphone from Taylor after she won the Best Female Video award and said, "Yo, Taylor, I'm really happy for you, and I'mma let you finish, but Beyonce had one of the best videos of all time!" This was followed by subsequent apologies from West over the next few years.
Story continues below advertisement
In October of 2010, Taylor released the song "Mean" which was rumoured according to TeenVogue to have been directed towards Kanye, showing that she wasn't over the event. Following this, in 2013, she began joking about the VMA remark through humour in interviews as well as messages to friends. The reaction that the public had towards this was that Taylor must have gotten past the event and was moving on, this was backed up in 2015 when Kanye official became a part of Taylor's 'squad' as the hashtag #KayTay2020 #BFFs were frequently used.
This past February Kanye West released his newest album "The Life of Pablo" featuring the song "Famous" in which Kanye rapped the lyrics "I feel like me and Taylor might still have sex / I made the
b*tch famous!" After this song was premiered her friends and family immediately came to her defence, saying that their loyalty will stay with Taylor, this was all shown through media in tweets and instagram posts that portrayed Kanye as the 'bad guy' in this scenario. Following this, Kanye tweeted a series tweets saying that he never dissed Taylor and never will, he also said that he is an artist and will rap about his feelings without censorship. But, most importantly, he stated that he had an hour long conversation about with Taylor on the phone about this and that she said it was funny and gave him her blessing. However, Taylor continued victimizing herself throughout statements and comments that she made at the VMA's, still denying that said conversation ever existed. To draw out the drama even more, in mid July, Kim Kardashian came out with evidence that Taylor gave Kanye her support by releasing two video clips of their phone call where Taylor is heard saying "I know, it's like a compliment" and Kanye says, "I don't want to do rap that makes people feel bad."
This incident between Taylor Swift and Kanye West was just one of many examples of a time where a celebrity has used their fame inappropriately. Instead of Taylor laughing about the lyric and enjoying her friends newest release, she accused him of trying to steal her success and take everything away from her. This was unnecessary because as we later found out, she did give Kanye her permission. Despite this, she continued to victimize herself even after she was caught in her lie by trying to get people to pity her and dislike Kanye for the disrespectful lyric in his song.
Melania Trump Plagiarizes Michelle Obama's Speech at the RNC
Similar to Taylor Swift with another white female using her fame inappropriately, Melania Trump, notably known as being the wife of the 2016 Republican Presidential Nominee, Donald Trump, was caught in a scandal at the Republican National Convention in July. She gave a 20 minute speech at the Convention and people immediately began hearing similarities in her speech to one that Michelle Obama gave in 2008.
Media outlets then began accusing Trump of plagiarism, and Chris Harrick, the vice president of Turnitin, discovered that she had used 6% of Obama's speech. Trump's supporters quickly denied plagiarism and only claimed that she and Michelle Obama had "similar sentiments about family values", and Melania used her own words but was inspired by powerful political figures such as Michelle Obama. While she only copied 6% of the speech, it is still questionable because she is going to be a potential First Lady in the upcoming election.
As someone with a high ranking in office, plagiarizing a speech is not something that the American public supports and it could jeopardize her appeal to the general public and her husband's ratings. Also, the fact that she is white may be a point of controversy because if Michelle Obama for example, had done the same thing to her, she may have received more criticism for it because of her skin color and race. Once again, this goes to show another powerful white person using her fame for the wrong reasons, by copying a speech, denying her involvement, and setting a bad example for her fans.
Ryan Lochte's Gas Station Vandalism Overshadows the Games
Ryan Lochte, a world-renowned Olympic Swimmer, damaged his reputation at the 2016 Olympic Games. Prior to the Rio Games, Ryan Lochte had won four consecutive World titles, and 11 Olympic medals in total. He was a favorite going into Rio, and one of the most notable members of Team USA. In Rio he had won one gold medal for the men's 4×200 meter relay, and he had placed fifth in the men's 200m IM. Just as the games were coming to a close, he emerged from a night out saying that he and his friends were robbed and held at gunpoint.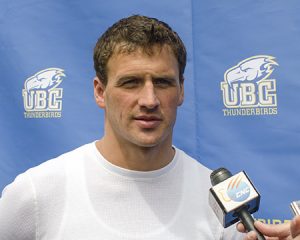 The subsequent details of his account later emerged, overshadowing the ongoing Games and led to the loss of four major sponsorships. On the morning of August 14th 2016, Ryan Lochte and Jimmy Feigen claimed that they and teammates Gunnar Bentz and Jack Conger were robbed after armed men showing a "police badge" forced them out of their taxi at gunpoint in the early hours of the morning.
The story was announced by Ryan Lochte's mother Ileana, after she sat with a Fox News presenter. The International Olympic Committee (IOC) denied Lochte's report.
The next day in an interview, Lochte alleged that one of the men who stopped their taxi put a gun to his forehead. On August 15th Lochte returned to the US, in the midst of the investigation against his allegations. On August 17th, Conger and Bentz, were removed from their flight back to the US and had their passports seized in order for them to testify.
After an investigation, the police of Rio de Janeiro, concluded that the athletes were not robbed, but involved in an accident at a local gas station. Statements from the owner given on August 18, revealed that the swimmers had, broken a bathroom soap dispenser, damaged a door, torn down a sign, and urinated around the premises. Security guards then detained the swimmers for vandalism in a bathroom while intoxicated.
The swimmers then gave around $50 USD to the police as compensation. For the next week, Lochte gave multiple interviews to large TV networks, while slowly denying his original story. He later claimed his account was "over-exaggerated", and admitted to lying about having the gun held up to his head. Lochte still continued to deny references to the bathroom vandalism, even with the Rio police continually refuting his allegations. Conger and Bentz left Rio after releasing apologetic statements and faced no charges, while Feigen paid over $10,000 to a Brazilian charity in order to get his seized passport back.
The aftermath of this story lead to serious media mockery, a large marketability question for the swimmers, US suspensions, and links to the idea of "white privilege". Immediately after it was released that Lochte had been lying, #Lochtegate and #LochMess began trending on Twitter, with everyone commenting about "Rude Americans", and "White Privilege". This changed many people's perceptions of Ryan Lochte, who turned from being a renowned swimmer, to a lier and a bad representations of Team USA and Americans in general.
Lochte then lost his two biggest sponsors, Speedo and Ralph Lauren, but he still managed to gain large deals, such as his new role on Dancing With The Stars. Where on the first night of the show, two men wearing Anti-Lochte shirts, rushed the stage when Lochte was receiving his score and tackled him, having to be later escorted out by guards. USA Swimming and the Olympic Committee both, suspended Lochte for 10 months and Bentz, Conger and Feigen for 4 months, as well as banned him from participating in the 2017 World Championships.
The issue with Lochte's Olympic scandal stems from the idea that someone with such a large fan base and following, felt the need to lie to the media about something inappropriate that he had done. Lochte has set a bad example, especially to his younger fans, about how to properly handle a troubling situation in the public eye. Lochte's scandal also overshadowed the ongoing Games, something that the athletes that had worked so hard to get there did not deserve. They had come to Rio to follow their dreams and represent their country in front of the world, only to be upstaged by an American doing something irrelevant to the games. Lochte also tainted the image of how Americans want to be perceived, a reputation that they have worked hard for, and Lochte's acts of drunken vandalism and public lying go against the traditional American values.
Celebrities Who Have Used Their Fame for Good
Despite these past few incidents of people not using their fame appropriately, there have still been a number of celebrities who have used their fame for the good of our environment and nation. A few examples of this would be Leonardo DiCaprio who participates in many films that are aimed to educate people about environmental issues. Along with this, he founded the Leonardo DiCaprio Foundation which had an aim of "protecting biodiversity and combatting climate change through grantmaking, public campaigns and media projects." This foundation has allocated over $10 million to ecosystem projects.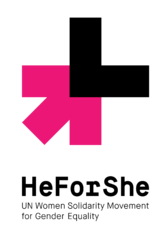 Another great example would be Emma Watson who fights finds for gender equality, she is a goodwill ambassador for the United Nations women's programme, HeForShe, which takes a "unique initiative that seeks to rally everyone — including men and boys — behind gender equality."
Lastly, there is Angelinas Jolie who has spent over 15 years towards philanthropy and activism. In 2001 she linked up with the Office of the United Nations High Commissioner for Refugees (UNHCR) and has been on field missions around the world meeting with refugees and internally-displaced persons. The Jolie-Pitt Foundation is a nonprofit organisation that she and Brad Pitt founded, this organisation recently donated $1 million to Doctors Without Borders and also provides humanitarian aid in more than 60 countries around the world. This all goes to show that despite the negativity seen in the news about celebrities past actions there are still people out there with high titles who are using their power and everything in their ability to help people who really need it instead of taking advantage of that to get away with inappropriate behaviour.
by Ayla Hakim-Florian and Claire D'Attoma