For the first time in her life, freshman Andrea Brudniak-Berrocal was excited to hear the sound of her alarm at 5 a.m. After cooking up a couple of waffles and gulping down a warm chai latte, Brudniak-Berrocal met with me in her alley before dawn.
We walked from her house all the way to Dupont Circle, where Saint Margaret's Episcopal Church is located. There, an organization called Charlie's Place serves breakfast to the local homeless people. For more than 30 years, this organization has been helping D.C.'s homeless community.
Brudniak-Berrocal and I had volunteered there before, but that day I accompanied her to work on this project. Her goal in the project is to tell a story through someone's face and expression, highlighting individual uniqueness through multiple portrait-style photos of homeless people.
It is also to raise awareness for the local D.C. homeless community, showing that they are humans too. It is too often that we just walk by homeless people, ignoring them and forgetting that they have lives as well.
Story continues below advertisement
The first step in conducting the project was meeting with Reggie Cox, an ex-homeless person who turned his life around to eventually become the leader of Charlie's Place.
Cox told Brudniak-Berrocal that she could do her project there, but finding participants would be hard. After Brudniak-Berrocal said that she spoke fluent Spanish, he gave her some advice.
"A lot of times it's about how comfortable they feel with you," Cox said. "So since you speak Spanish, that gives you a great advantage with our Hispanic members."
This ended up being the reason why the majority of her subjects were Hispanic.
After getting confirmation from Cox, all Brudniak-Berrocal had to do was get her camera and ask people to pose.
She described why she conducted this project. "A portrait is more than just an image," Brudniak-Berrocal said. "It tells someone's story, transporting the viewer into the subject's world. It captures more than words can write. It's visual, captivating and real."
The following are her photos:
Ⅰ. Discovery (Jeremy)
Ⅱ. Sean
Ⅲ. Matthew
Ⅳ. José
Ⅴ. Joshua
Ⅵ. Saúl
Ⅶ. Jesús
Ⅷ. Alfredo
Ⅸ. José (second photo)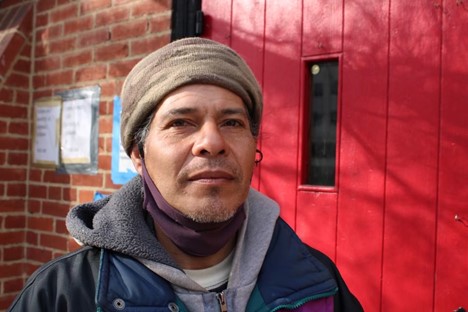 By Derin Kirtman