The only visible sight is a full moon, shining in the darkness of the night. The only sounds are the waves washing up on the beach shore. The only movement is the hatching of baby Loggerhead sea turtles. That's what four-year-old Grayson Houston-Henderson saw that night, and his outlook on sea turtles changed forever.
Around 50,000 sea turtles die in US coastal waters each year because of human intervention like poaching. Back when WIS freshman Houston-Henderson was four years old, he was fighting for those turtles' lives while all the kids around him were trying to get the hang of the ABCs. 
His organization is called The Sea Turtle Conservation Fund, which has raised more than $40,000 for sea turtles and has helped over six species. 
Houston-Henderson started this organization because he understood the importance of sea turtles in the marine food chain. "If sea turtle populations were to go down… the population of microorganisms, fish, squid and other hundreds of creatures' populations would increase dramatically. [The populations of] everything that those animals eat would begin to decrease," Houston-Henderson said.
Story continues below advertisement
Additionally, because sea turtles have been around since the dinosaur-era, he finds the fact that they are now endangered especially troubling.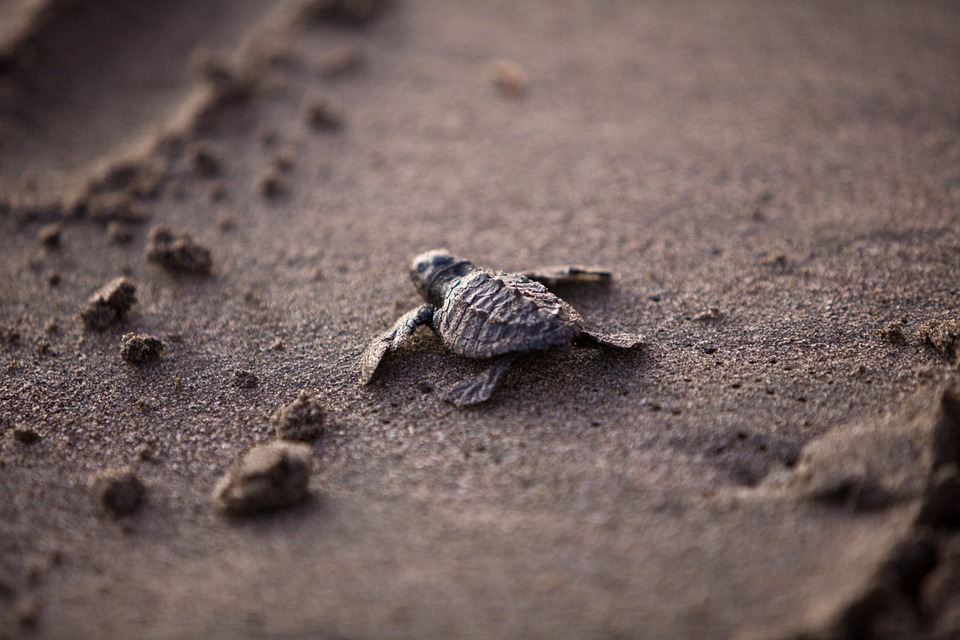 While Houston-Henderson was in Topsail Island, North Carolina, staying at his grandparents' beach house, he decided to fundraise for the Karen Beasley Sea Turtle Rescue and Rehabilitation Center (hospital).
After locally fundraising around his beach town, he presented himself to Karen Beasley, the leader of the Rehabilitation Center. "I came in with $450. $450 in terms of what we're doing now isn't that great of a sum of money, but a four-year-old coming in there and showing that level of dedication is rare," Houston-Henderson said.
After a short hiatus, he asked his parents if they could continue to fundraise for the hospital. After they agreed, there was no stopping him. "I sat out in front of my house on probably the quietest street in the city and played my guitar, Twinkle Twinkle, the only song I knew how to play, and I raised 25 cents the first time," Houston-Henderson said. "The next time, I went off in front of a cafe, and probably raised about 30 [dollars]. Then the next time we went to Eastern market [a popular market southeast of DC], and I raised 300 [dollars]."
Traveling around the city, day after day, Houston-Henderson got better at fundraising and every year the money he gathered kept on growing to heights neither he, his parents nor the Karen Beasley Sea Turtle Hospital expected.
Houston-Henderson initially fundraised in DC for five years. When he moved to Paris in 2015, he persevered to keep his fundraising operation alive. "When you move countries, it becomes a little bit more challenging to do fundraising without a license and stand in one of the busiest, most visited cities in the world, right at a tourist attraction, asking for money," he said.
In Paris, he started a GoFundMe and acquired all the permits and licenses needed to lawfully fundraise at places like the Eiffel Tower. Being able to access those highly visited locations, allowed Houston-Henderson to expand his organization and touch more people's hearts.
At 13, Houston-Henderson returned to DC and decided to take new steps. "I started understanding, 'okay, I've been doing this for nine years now, and it's something that I enjoy doing, and I see it's very important and I need to keep this up,'" he said. "But I also [understood] that it's going to be harder for me as I get older to just continue asking for money and just standing out there."
Houston-Henderson worked to make his organization a verified non profit, which was difficult because it required investments and time. For example, appointing agents to assist you, applying to the government and most importantly, waiting to see if you get accepted. In May 2021, he became officially recognized by the D.C. government as a non-profit, and in September became a 501C3 organization which gave him the legal authority to be excused from paying federal taxes. This accreditation led Houston-Henderson to establish connections with small local businesses and accept donations of larger quantities. "It gives a layer of legitimacy in terms of attracting donors that will be really beneficial in carrying out our purposes," he said.
In the future, Houston-Henderson plans to create more connections with turtle hospitals and clinics around the nation. His goal is that his organization becomes the go-to establishment to help turtles.
Houston-Henderson shared some tips to start an organization. "[You should]​​ know what you're talking about. Don't just do it because you want to raise money, but know why you're raising money," he said. "If someone asks you [about your organization], be able to tell them more about it. Be able to write a whole essay about it. Be able to be an expert on your subject. I'm not saying be a PhD expert, but understand the problem," he said.  

For those who want to check out his organization, his website is theseaturtleconservationfund.org, and he also has an Instagram account named the_seaturtleconservationfund.
By Derin Kirtman